Marco Antonio Barrera and Ricky Hatton face off ahead of their exhibition bout
Ricky Hatton is back with the legendary British fighter rising again to star in the ring for the first time in a decade when he takes on former multiple-weight world champion Marco Antonio Barrera.
The pair will put on a show with nostalgia likely to flood back for fight fans throughout this exhibition in Manchester. Hatton, 44, has been retired from professional boxing since 2012 when Vyacheslav Senchenko delivered a crushing knockout. Perhaps Hatton's best night was the whirlwind knockout of Kostya Tszyu, with his legion of supporters following him on the road as he dared to be great against Floyd Mayweather Jr and Manny Pacquiao.
Hatton is relishing the chance to prove his worth on Saturday with the Barrera bout allowing him to shift excess weight and transform his lifestyle. After shedding the pounds, Hatton has even been able to spar with his son Campbell as he ventures further in his professional career, explaining to the Independent how special an experience it has been. The fight will be at the same venue as Natasha Jonas' world title fight with Marie Eve Dicaire.
Recommended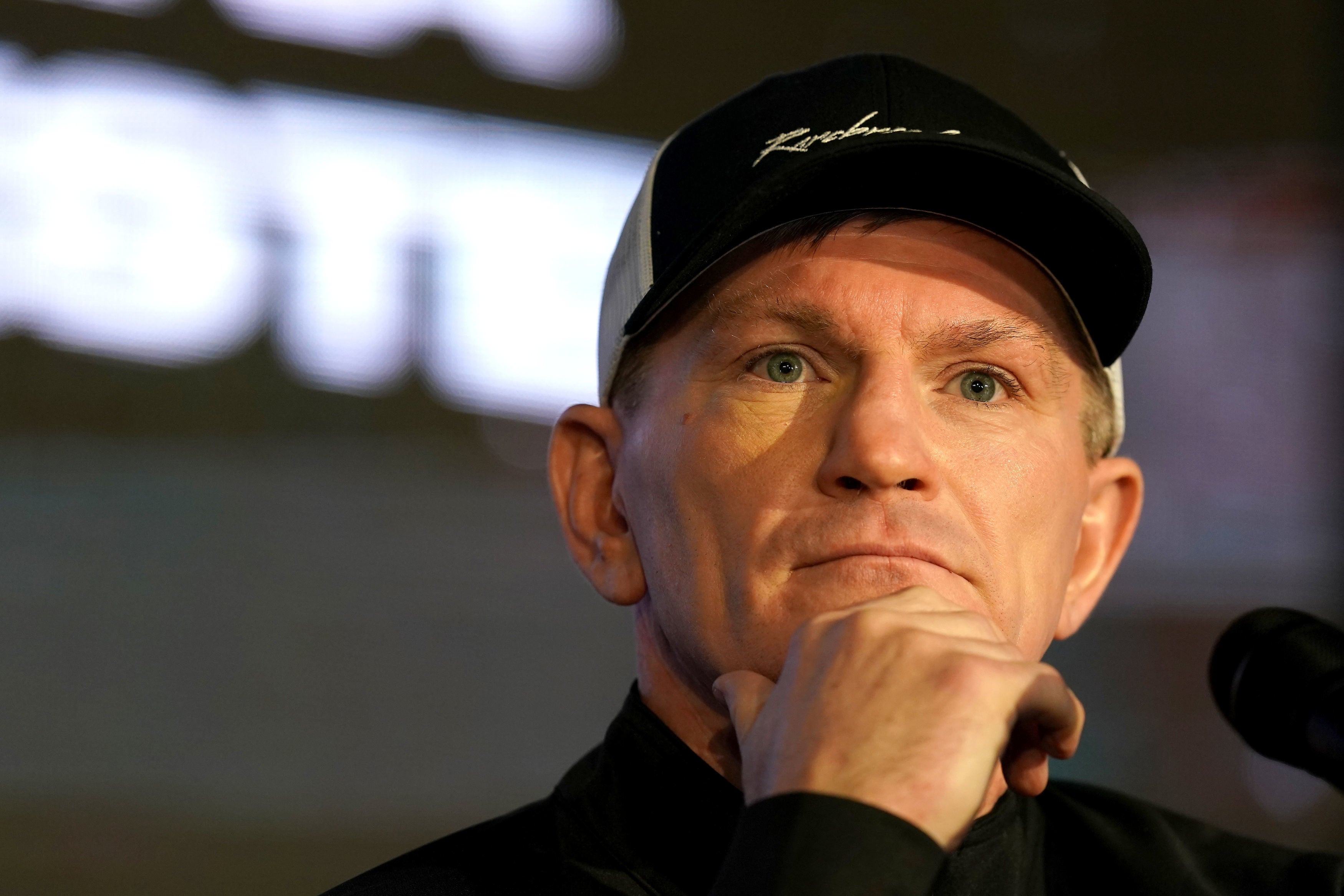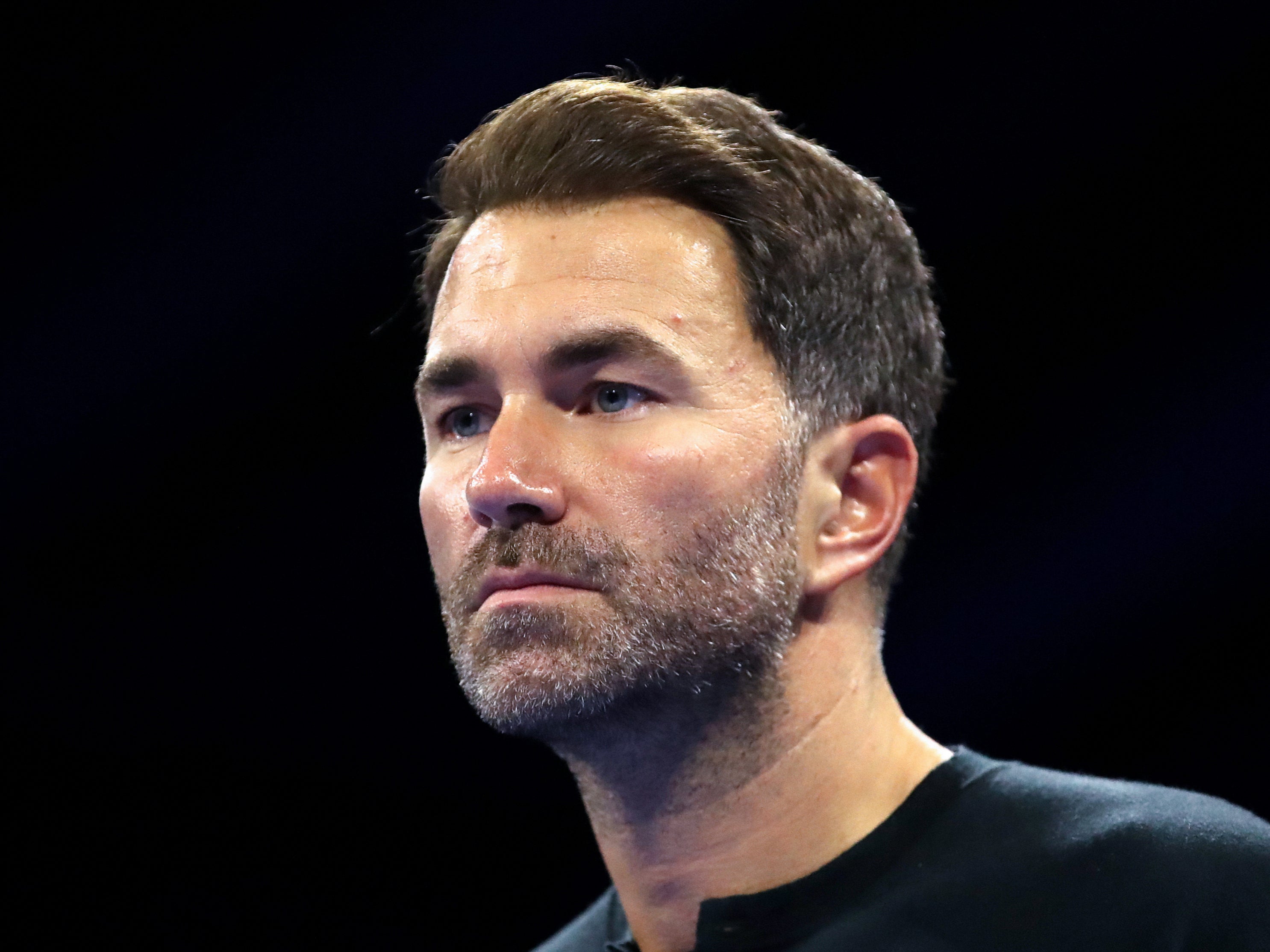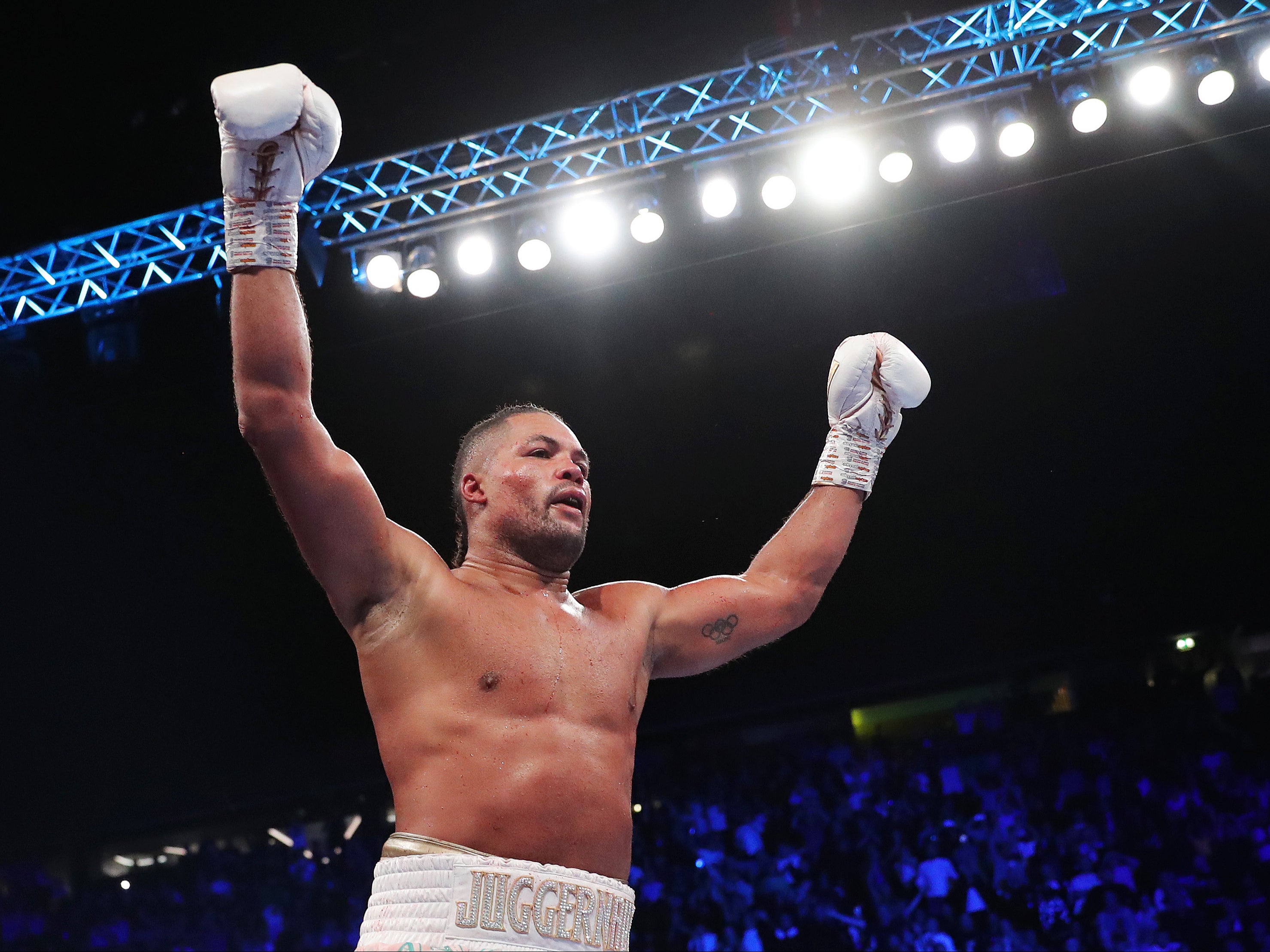 Tyler Denny defeats Bradley Rea to retain English middleweight title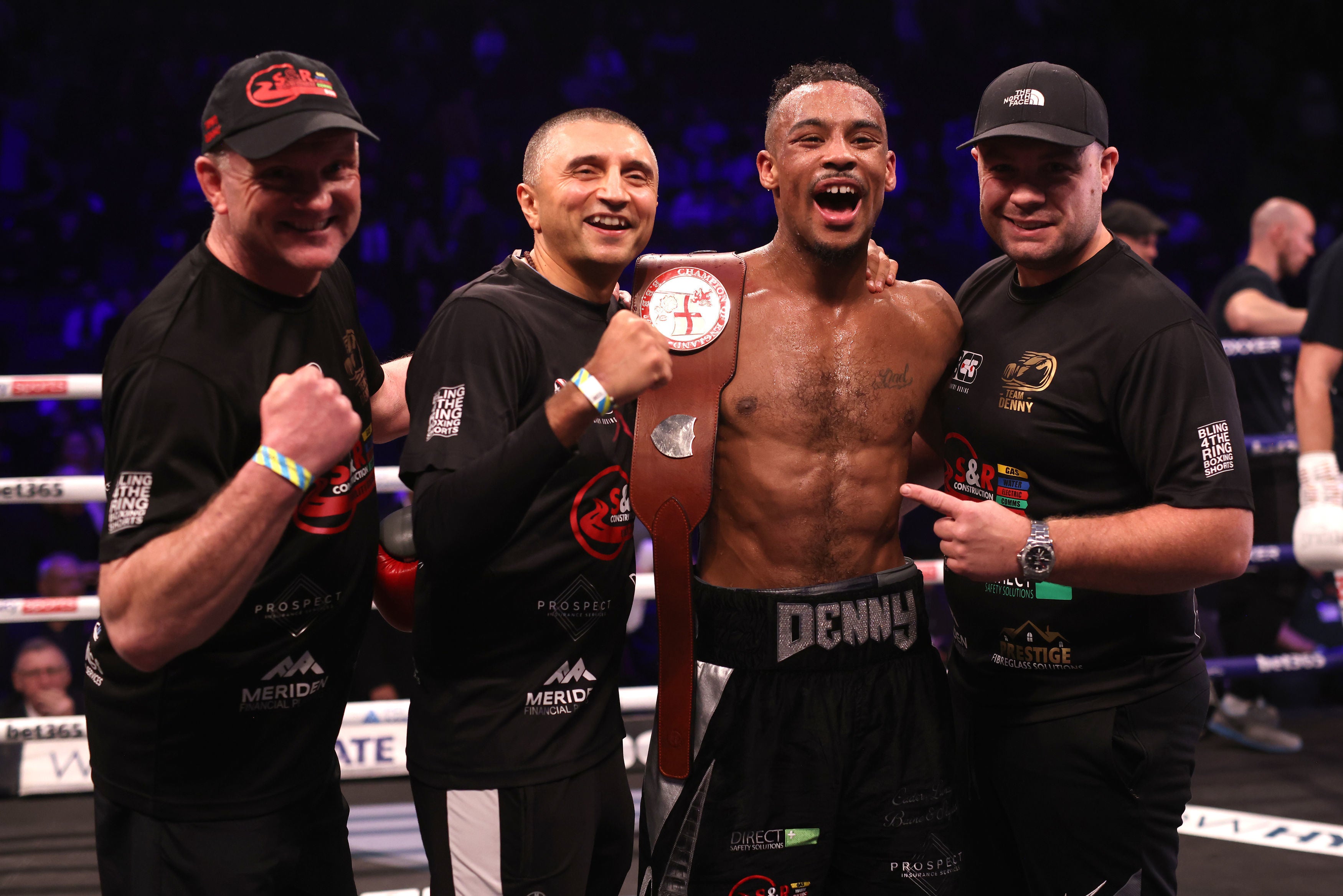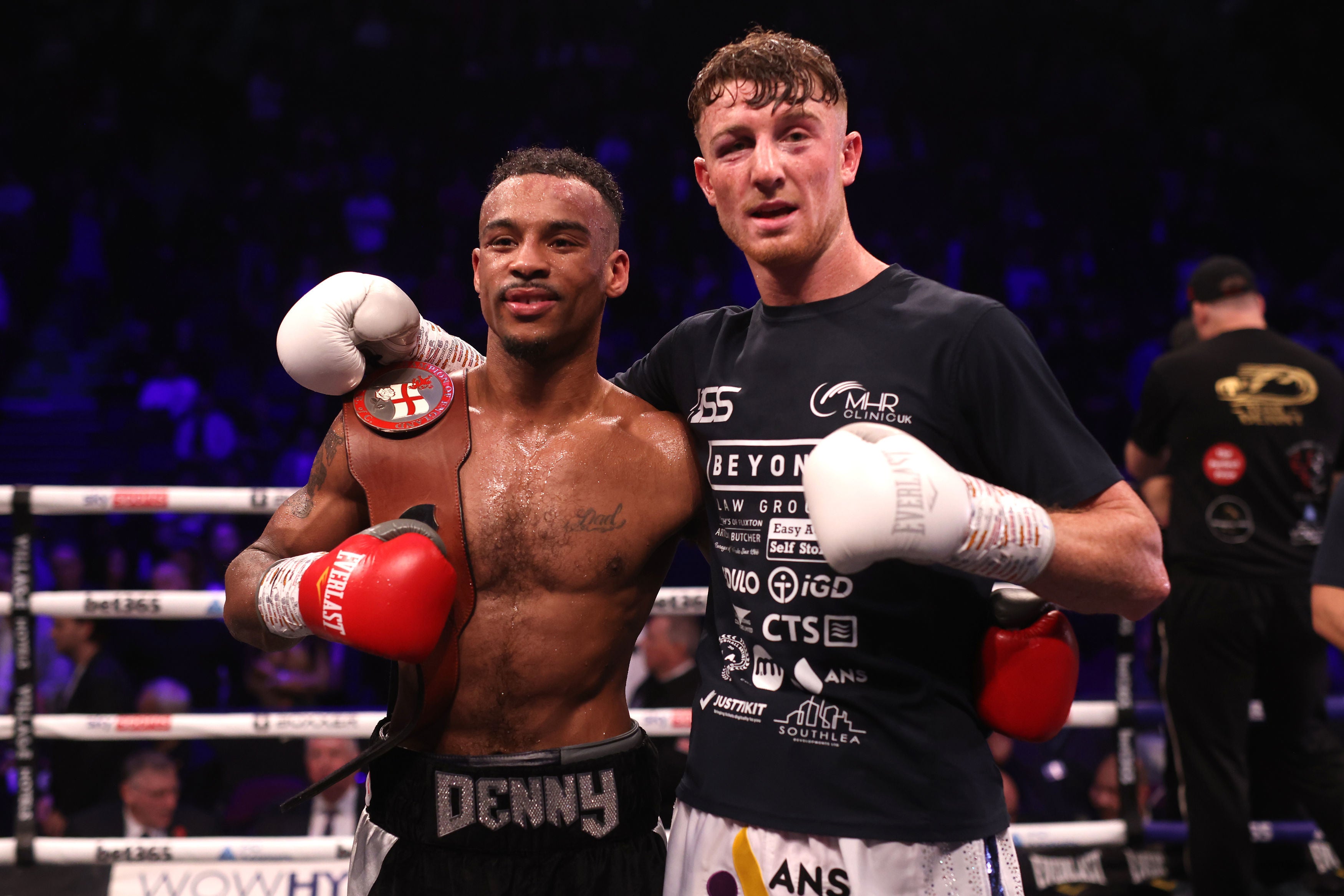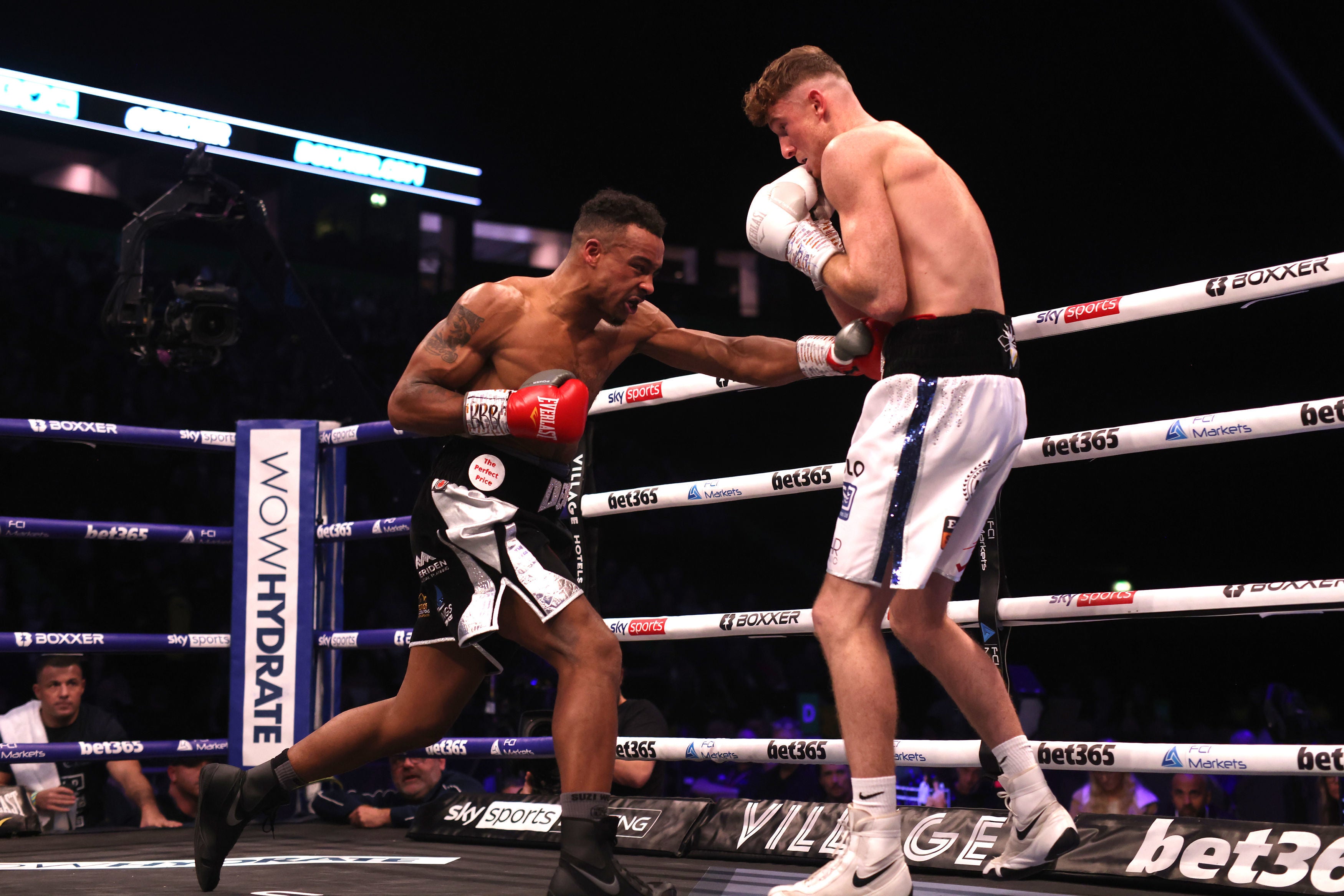 Frazer Clarke vs Kamil Sokolowski
Frazer Clarke moves to 4-0 after beating Kamil Sokolowski on points (60-54)
Frazer Clarke vs Kamil Sokolowski
Good work from Clarke, six competitive rounds to add to a resume badly lacking experience after pull-outs and injuries to opponents.
Frazer Clarke vs Kamil Sokolowski
Big swelling under Sokolowski's eyes. There is a cut under his right eye too.
Attritional impact from Clarke, but he only has a round and a half to put away the hardened Sokolowski.
Frazer Clarke vs Kamil Sokolowski
Not many openings for Clarke and time running out to make that statement.
Sokolowski is very experienced, 11-26-3, Clarke now pivoting off the back foot and moving clockwise.
Remember we have Dalton Smith vs Kaisee Benjamin for the British lightweight title next.
Round 5 coming up…
Frazer Clarke vs Kamil Sokolowski
Liam Smith and Ben Whittaker taking in the action at ringside.
Into the third, can Clarke start to chip away at Sokolowski's hardened shell.
The Pole punches out a jab or three, he dips to his right and throw it from a low angle.
Clarke now looking to vary his power and speed, still light on his feet in the third.
Frazer Clarke vs Kamil Sokolowski
A decent opener from the former Olympian, Clarke boxing nicely with plenty of pop in those shots.
A crisp left hook looks like the biggest threat to Sokolowski.
Now leading off with the left uppercut, Clarke faced with a puzzle here as Sokolowski covers up and gets low in round two.
Frazer Clarke vs Kamil Sokolowski
We're underway!
Frazer Clarke with a mini step-up here against an experienced campaigner.
Tyler Denny beats Bradley Rea on points, defends English middleweight title
It's been a cracking night of boxing in Manchester so far.
We've seen a brilliant domestic-level fight for the English middleweight title.
Tyler Denny defended his title on points against Bradley Rea, it's the kind of fight we need more of, closely-matched, up-and-comers risking their '0'.
Extraordinary Natasha Jonas resumes 'crazy journey' with big-money fights on horizon
Natasha Jonas is possibly the most extraordinary boxer in Britain at the moment.
This Saturday in Manchester, she will fight for her third version of the world light-middleweight title in a consecutive sequence of fights that is remarkable. Some in the boxing game call it super-welter, by the way.
Jonas jumped up in weight over 20 pounds, leaping over three full divisions to win the WBO version of the title in February; seven months later she added the WBC version and on Saturday she fights Marie Eve Dicaire for the IBF version.
Back in 2012, Jonas lost at the London Olympics to Katie Taylor and, four years later, she watched the Rio Olympics from her home in Liverpool; she had retired and had a child. Her boxing days and nights were over.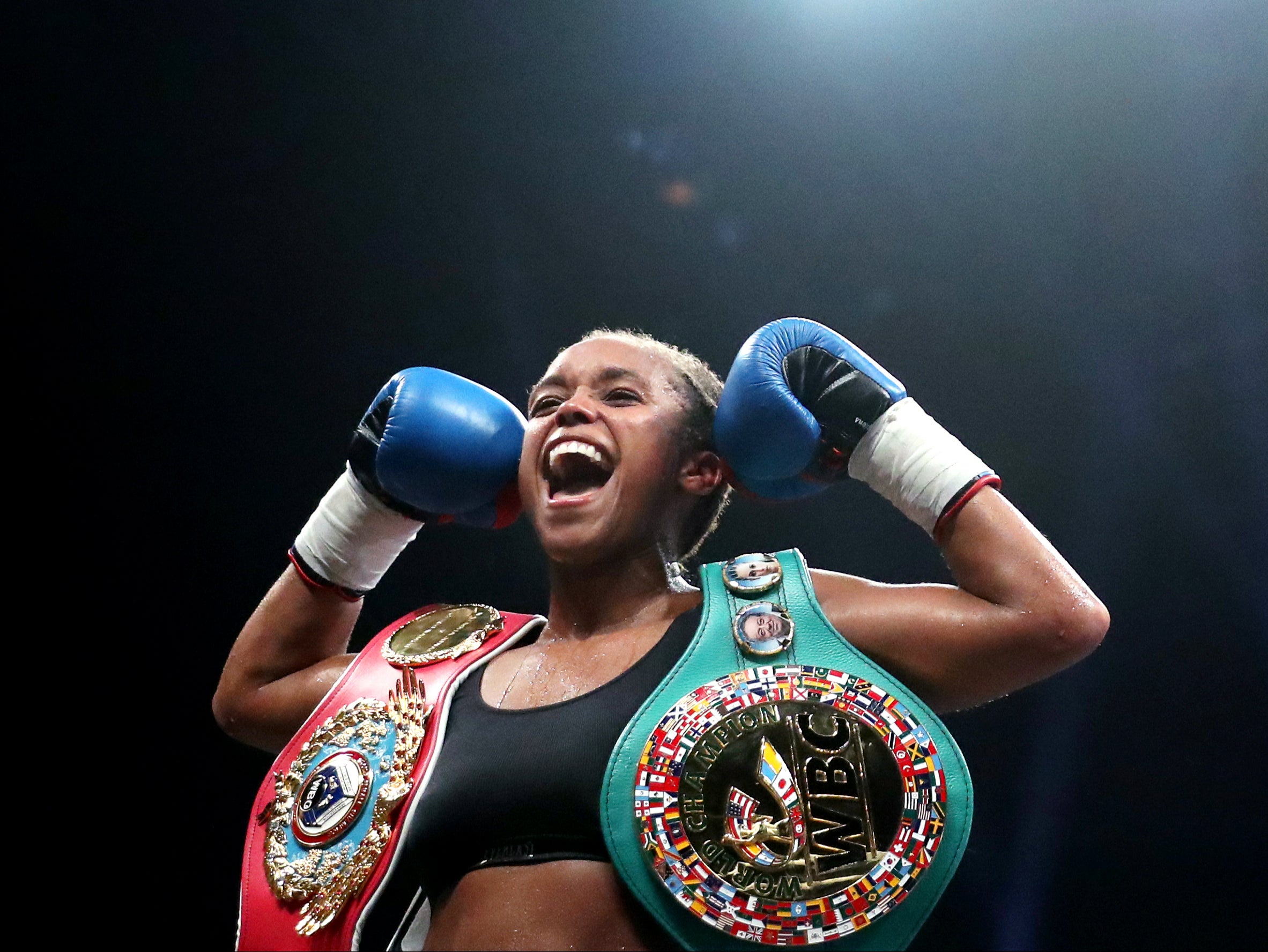 Extraordinary Natasha Jonas resumes 'crazy journey' with big-money fights on horizon
The 38-year-old takes on Canada's Eve Marie Dicaire with a super fight on the line should she emerge victorious
Register for free to continue reading
Registration is a free and easy way to support our truly independent journalism
By registering, you will also enjoy limited access to Premium articles, exclusive newsletters, commenting, and virtual events with our leading journalists
{{#verifyErrors}} {{message}} {{/verifyErrors}} {{^verifyErrors}} {{message}} {{/verifyErrors}}
By clicking 'Create my account' you confirm that your data has been entered correctly and you have read and agree to our Terms of use, Cookie policy and Privacy notice.
This site is protected by reCAPTCHA and the Google Privacy policy and Terms of service apply.
Already have an account? sign in
By clicking 'Register' you confirm that your data has been entered correctly and you have read and agree to our Terms of use, Cookie policy and Privacy notice.
This site is protected by reCAPTCHA and the Google Privacy policy and Terms of service apply.
Register for free to continue reading
Registration is a free and easy way to support our truly independent journalism
By registering, you will also enjoy limited access to Premium articles, exclusive newsletters, commenting, and virtual events with our leading journalists
{{#verifyErrors}} {{message}} {{/verifyErrors}} {{^verifyErrors}} {{message}} {{/verifyErrors}}
By clicking 'Create my account' you confirm that your data has been entered correctly and you have read and agree to our Terms of use, Cookie policy and Privacy notice.
This site is protected by reCAPTCHA and the Google Privacy policy and Terms of service apply.
Already have an account? sign in
By clicking 'Register' you confirm that your data has been entered correctly and you have read and agree to our Terms of use, Cookie policy and Privacy notice.
This site is protected by reCAPTCHA and the Google Privacy policy and Terms of service apply.
Source: Read Full Article