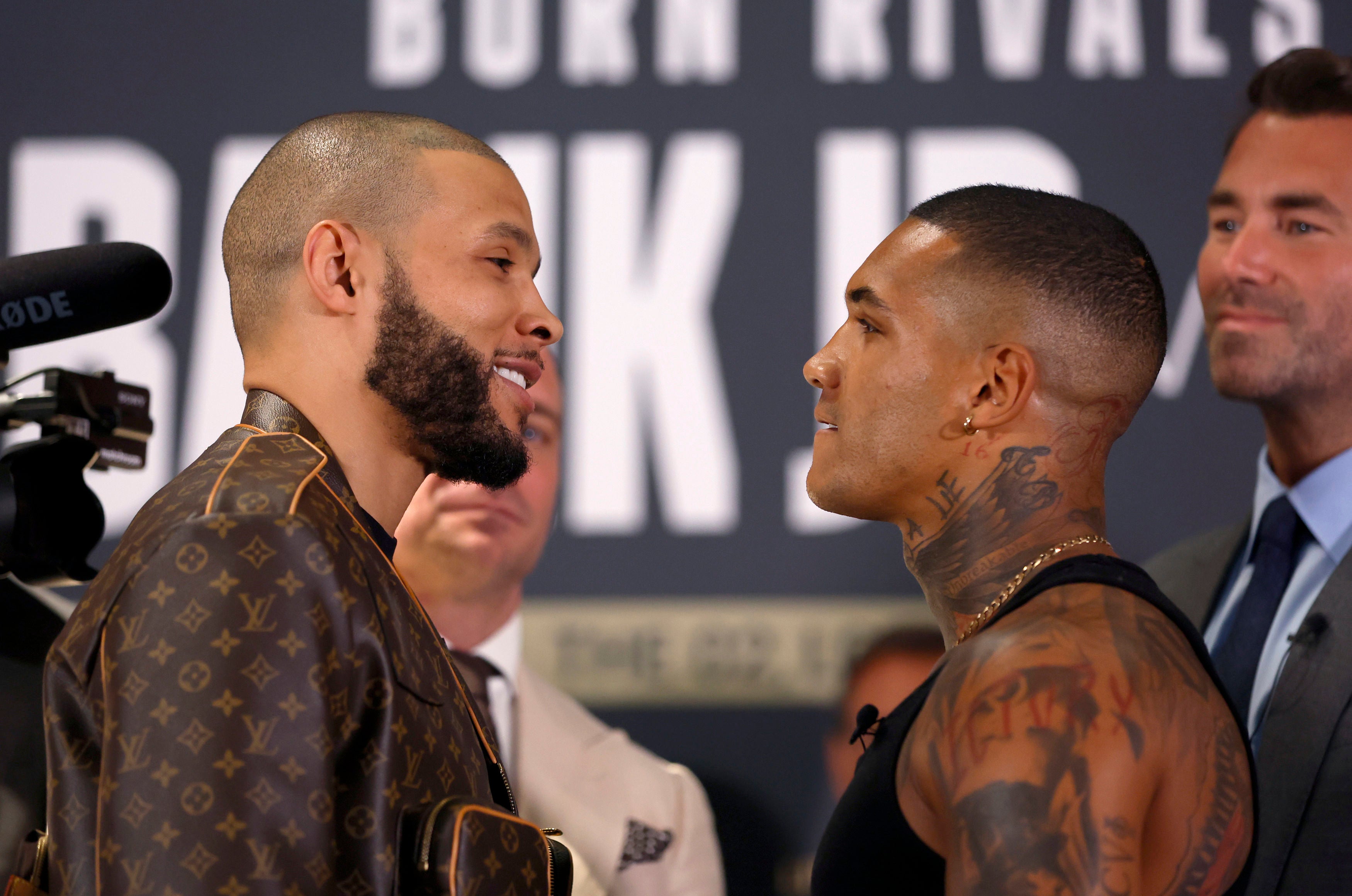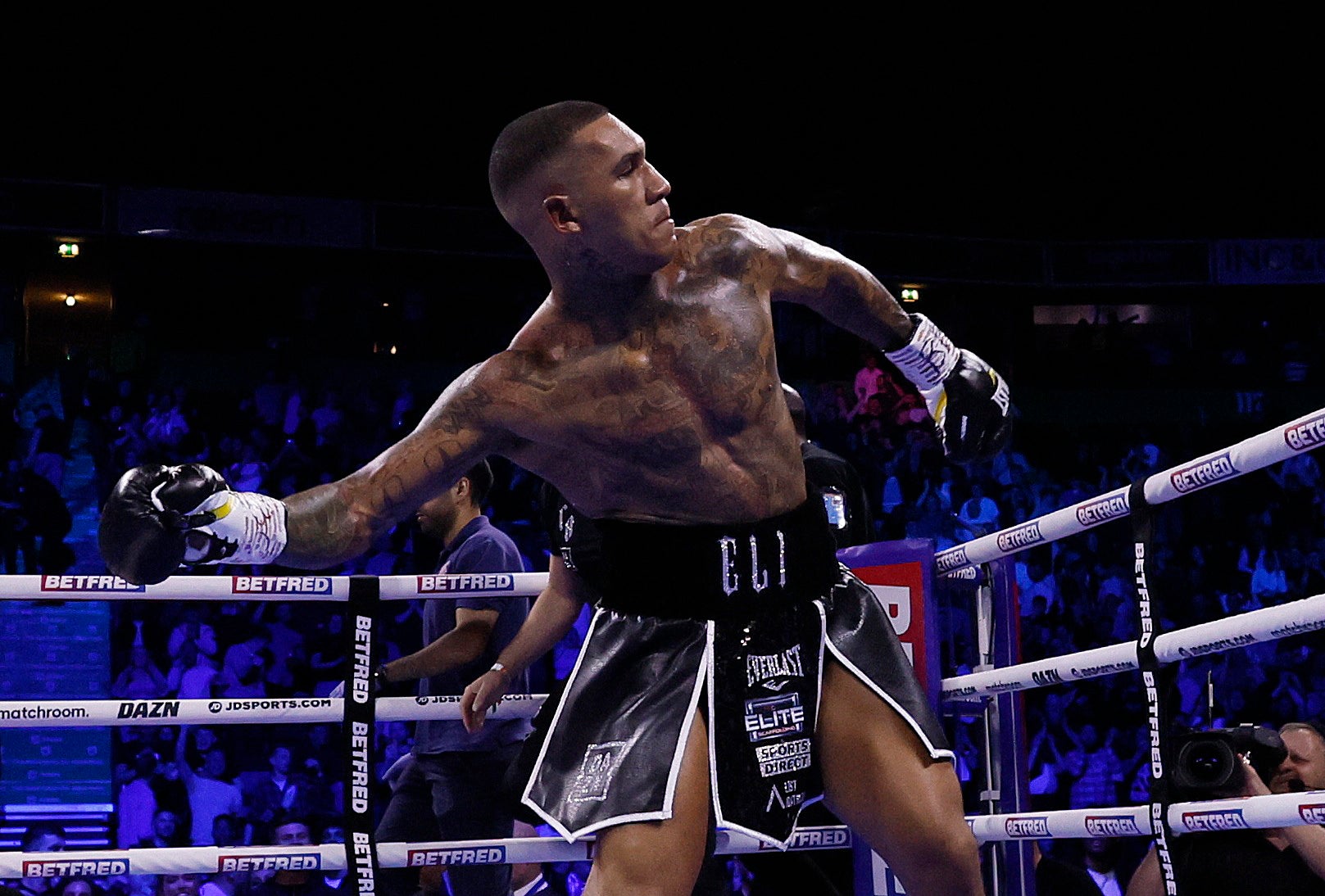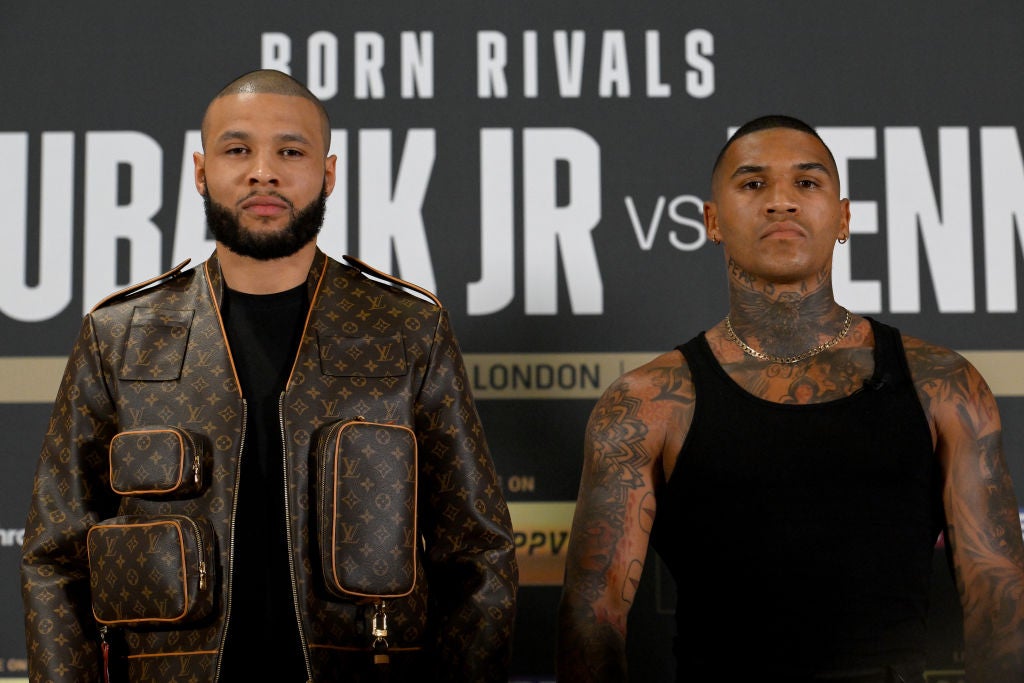 The drug is recognised as "a female fertility drug" and is a type of medication used by women who do not ovulate, including those with polycystic ovary syndrome.
Clomifene is a selective estrogen receptor modulatorunder (SERM) and can be found on Wada's Prohibited Substance List, which is sourced by the Ukad website, it is located under the S4 sub-section "Hormone and Metabolic modulators" as an anti-estrogenic substance.
While another anti-doping agency Usada detail how clomifene can result in increased muscle mass.
The US governing body also outlines the potential side effects, including risk of negative cardiovascular events, liver damage, and gastrointestinal discomfort. However, the side effects in men are yet to be determined through long-term studies.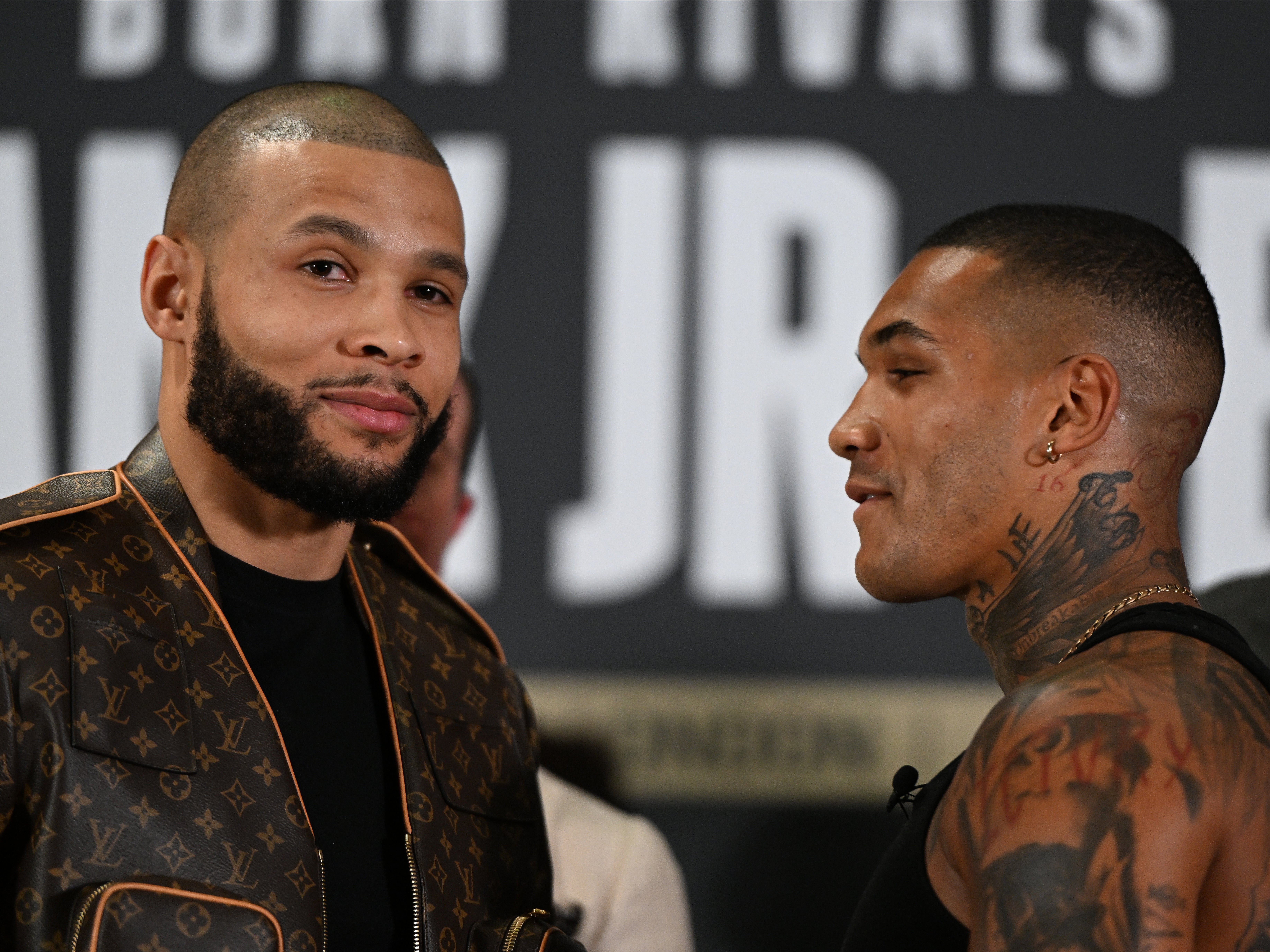 Chris Eubank Jr (left) and Benn at a pre-fight face off
Benn and Eubank Jr are set to face each other in a 157lbs catchweight contest, which will see the latter cut three pounds more than usual while Benn moves up two weight classes.
Wasserman's Kalle Sauerland, who represents Eubank Jr, told Talksport on Wednesday: "The instant reaction is, 'The fight is off…' [but] the fight on Saturday is on.
"You have to look into what it is; a banned substance is a banned substance, end of. The scenario around it… how it could come to that, why are the other tests not positive? There's been a big mistake here.
Recommended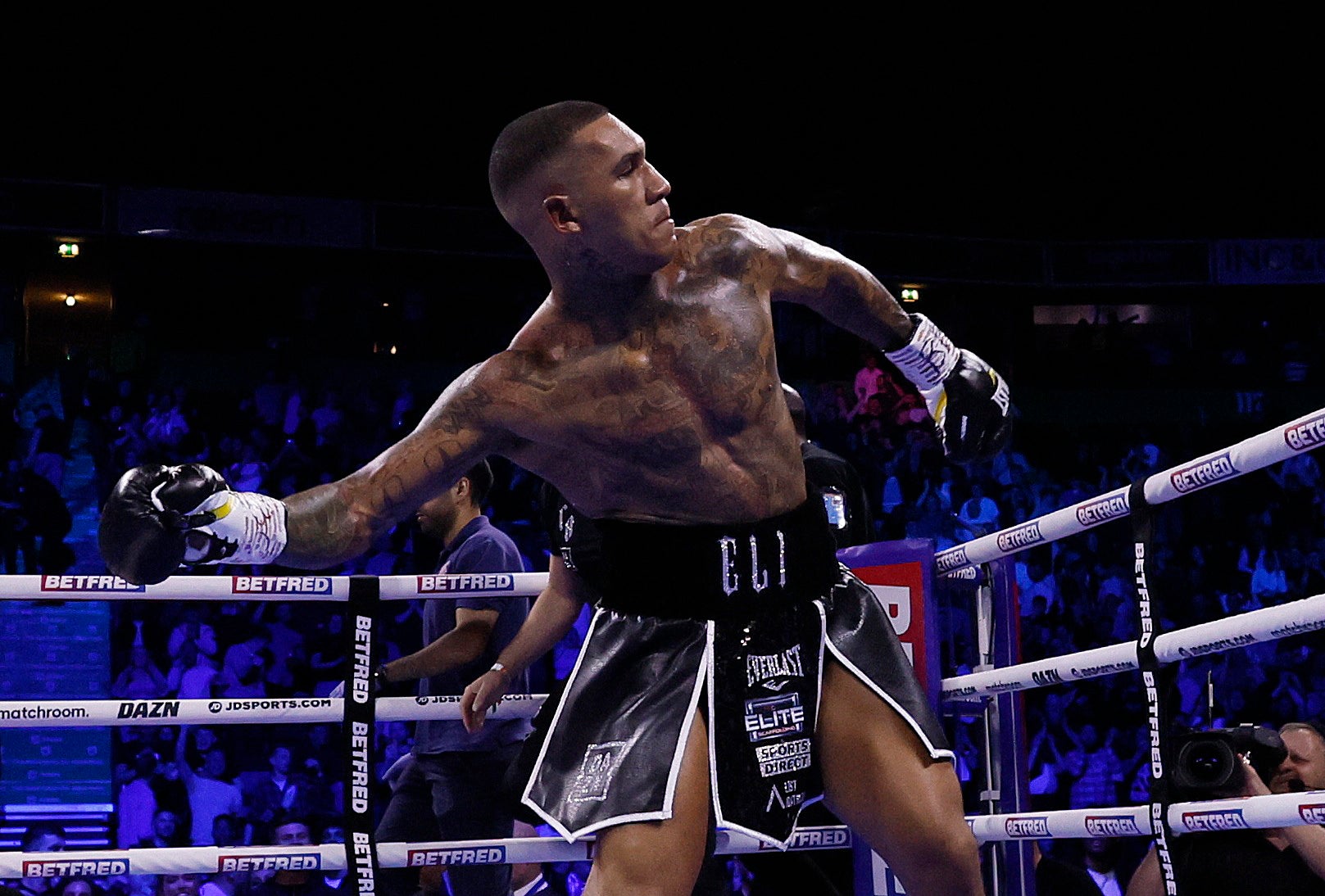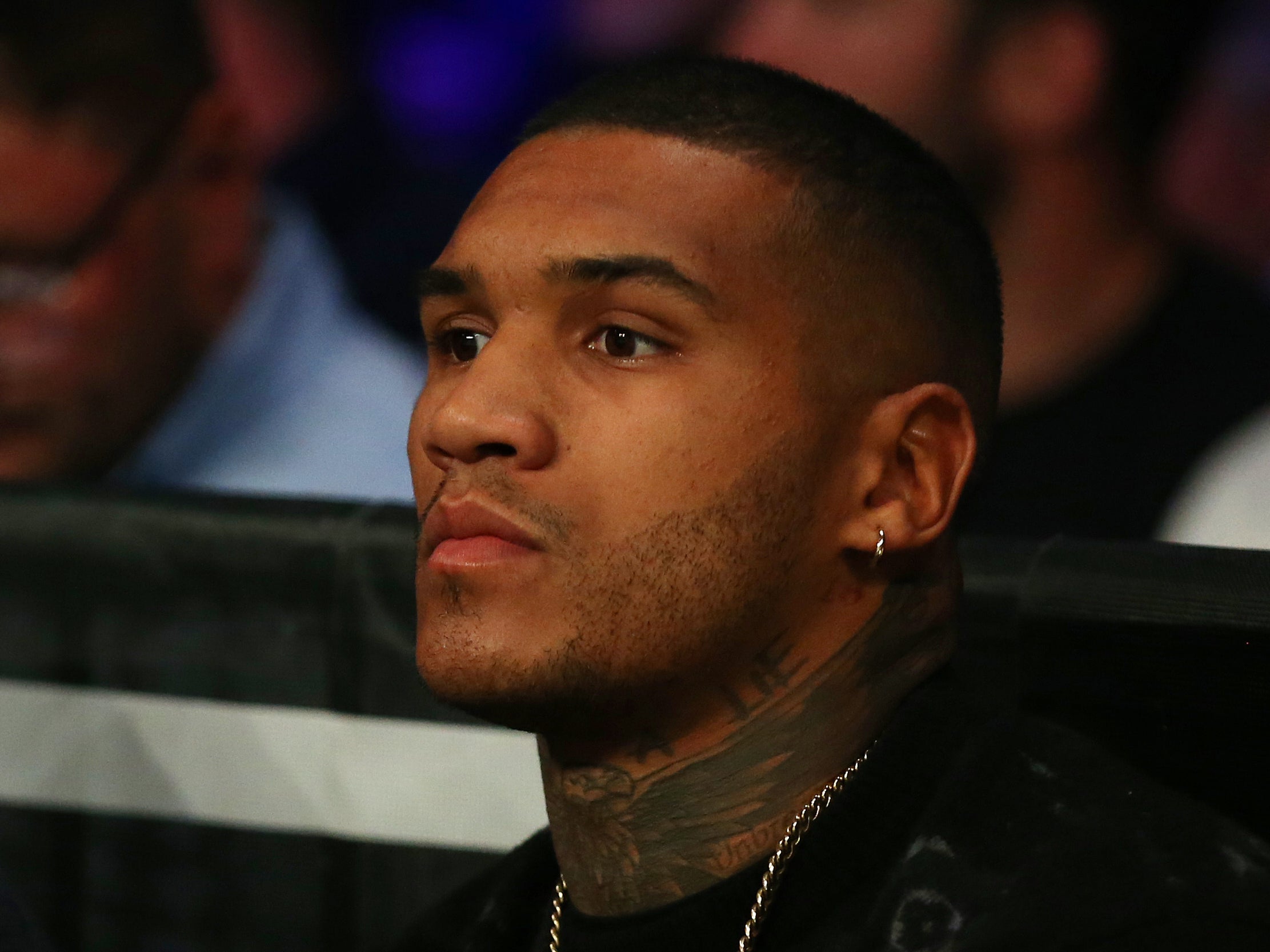 "Has it been done as a PED [performance-enhancing drug]? No – that's the medical opinions we have had."
Benn and Eubank Jr's fathers engaged in one of the most storied rivalries in British boxing history, with Chris Eubank stopping Benn in the ninth round of their first clash, in 1990, before they fought to a split draw in 1993 – almost 29 years to the day before this Saturday's scheduled bout.
Register for free to continue reading
Registration is a free and easy way to support our truly independent journalism
By registering, you will also enjoy limited access to Premium articles, exclusive newsletters, commenting, and virtual events with our leading journalists
{{#verifyErrors}} {{message}} {{/verifyErrors}} {{^verifyErrors}} {{message}} {{/verifyErrors}}
By clicking 'Create my account' you confirm that your data has been entered correctly and you have read and agree to our Terms of use, Cookie policy and Privacy notice.
This site is protected by reCAPTCHA and the Google Privacy policy and Terms of service apply.
Already have an account? sign in
By clicking 'Register' you confirm that your data has been entered correctly and you have read and agree to our Terms of use, Cookie policy and Privacy notice.
This site is protected by reCAPTCHA and the Google Privacy policy and Terms of service apply.
Register for free to continue reading
Registration is a free and easy way to support our truly independent journalism
By registering, you will also enjoy limited access to Premium articles, exclusive newsletters, commenting, and virtual events with our leading journalists
{{#verifyErrors}} {{message}} {{/verifyErrors}} {{^verifyErrors}} {{message}} {{/verifyErrors}}
By clicking 'Create my account' you confirm that your data has been entered correctly and you have read and agree to our Terms of use, Cookie policy and Privacy notice.
This site is protected by reCAPTCHA and the Google Privacy policy and Terms of service apply.
Already have an account? sign in
By clicking 'Register' you confirm that your data has been entered correctly and you have read and agree to our Terms of use, Cookie policy and Privacy notice.
This site is protected by reCAPTCHA and the Google Privacy policy and Terms of service apply.
Source: Read Full Article