90 Day Fiancé star Cortney Reardanz has sure come a long way from her days on the hit TLC show. Recently, she's been spotted out and about with radio host Domenick Nati. And while Nati, initially, claimed that he was "taking things slow" with the reality star, Cheatsheet spoke to Nati — who also provided exclusive photos for our use — and it seems things are heating up between the pair. Could wedding bells be in the future?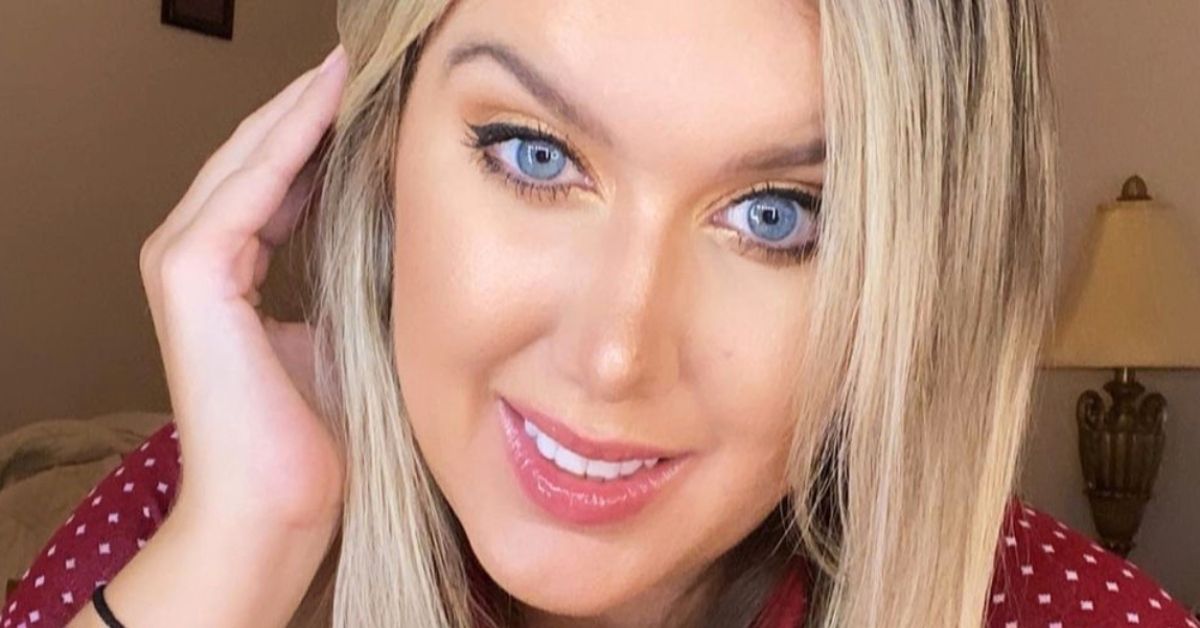 The '90 Day Fiancé' star and the radio host were 'canoodling' in Orlando
On Feb. 23, the 90 Day Fiancé star and the radio host were spotted out and about in Orlando, FL. A source close to the couple reported that the pair were "canoodling" on their date. They stopped by Rocco's Tacos and Tequila Bar, where the pair dined al fresco as Nati chomped on a cigar.
Sources close to the couple also reported that Reardanz and Nati enjoyed the restaurant's fine selection of tequilas and molcajetes. They also got flirtier as the night went on, and at one point, the pair could barely keep their hands off each other.
"They're clearly super-attracted to one another," a source close to the couple told Cheatsheet. "Obviously, they're two very good-looking people. But Cortney and Dominick are both beautiful on the inside, too! It's clear why they enjoy each other so much."
Nati hints at things going further
As Cheatsheet exclusively reported on Feb. 9, the 90 Day Fiancé alum previously hinted at a potential engagement with Nati, who is also a celebrity publicist that regularly appears on Jimmy Kimmel Live, GMA, and FOX News. But, at the time, Nati told us that he wanted to take things a little slower with the reality TV vixen.
"Cortney and I have known each other for a while," he said to Cheatsheet exclusively. "We have gone to the Dominican Republic and Cancun together. And, we just had a great time together in Orlando. Engagement is probably a ways off. For now, we are enjoying each other's company without any pressure."
But these latest photos have prompted Nati to tell a different story. And while he won't confirm or deny whether he's ready to "pop the question," he's clearly enjoying the time he spends with Reardanz. He might even be ready to say the "L" word!
"It was another great night with Cortney," he said to Cheatsheet exclusively. "I appreciate her more every time I see her. She has a sweet nurturing side to her that TV viewers never got to see. I can't wait to see her again."
Cortney has moved on from the show
While Nati won't confirm or deny whether we'll be hearing wedding bells from him and Reardanz in the near future, it's clear the 90 Day Fiancé star is ready to leave her old life — and loves — behind. Before she and Nati became "more than friends," she went on his radio show in May 2020 and explained how many scenarios on the show were "manipulated."
"You film for like 13 hours a day. So when you keep doing repetitive things or you keep having the same conversation with a person all day when you're like, 'Oh, you know, you really irritated me today. I can't believe you did this.' And you have to keep discussing a certain topic, I think it becomes like almost brainwashing where you start to feel irritated with this person," she said.
Source: Read Full Article