Article Highlights:
Did Captain Lee know Bravo was making him the Below Deck stud of the sea?
What does Captain Lee think about the fame that came with Below Deck?
Does Captain Lee miss being anonymous?
Captain Lee Rosbach from Below Deck insists he had no idea that Bravo was going to blow up his career with the now-infamous "stud of the sea" video. The network created a cheeky video positioning Rosbach as the franchise sex symbol, giving him the now-famous moniker the "stud of the sea." Did Rosbach like it? Or was he a little bit embarrassed?
Did Captain Lee know Bravo was turning him into the 'stud of the sea'?
"Ooh baby," a sultry Barry White vocal floats over a sexy video of Rosbach, introducing Below Deck Season 3. "He's the stud of the sea." Rosbach is seen marching down the passerelle in soft focus. "He's Captain Lee," the smooth singer continued.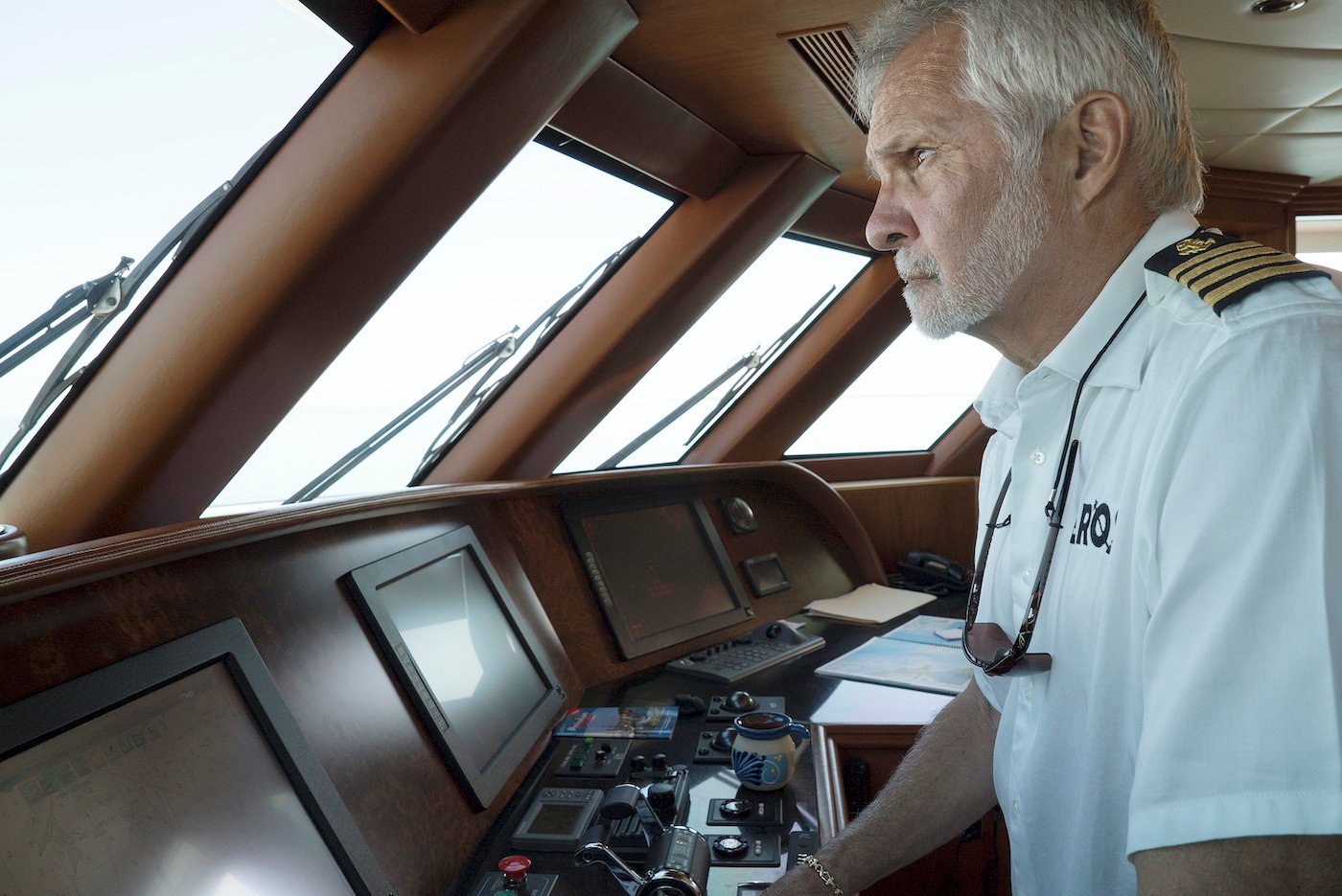 "I had no idea they were going to do this," Rosbach recently revealed to Lifestyle Magazine. "A special team came down and did some camera shots. The next thing you know I'm looking at the teaser, and they are talking about the 'stud of the sea.' I said to them, 'Oh someone is going to pay for this.'"
But it wasn't just Bravo who saw Rosbach's sex appeal. Executive producer Mark Cronin told Showbiz Cheat Sheet he thought Rosbach was a "silver fox" and a "sexy guy."
Does Below Deck's Captain Lee like the fame?
But Rosbach told Lifestyle Magazine that he was taken aback by the sudden attention he started receiving, especially after that video went viral. "No one gives you a playbook to be a celebrity all of a sudden," he remarked. In fact, a simple dinner out with wife Mary Anne turns into a celebrity sighting.
"I caught 'em staring," he said. "Finally [the fans] came up and wanted to know if they could get a picture. I said sure. Look, if I'm out and about its fair game. My philosophy is that if you can put a smile on someone's face and it takes 10 or 15 seconds of your time, why wouldn't you do that?" And while Rosbach acts like he prefers to be lowkey, his wife joked, "It doesn't help that he has 'Capt. Lee' as his license plate."
Does Captain Lee miss being anonymous?
So does the stud of the sea miss being anonymous? While he made some serious coin as a superyacht captain, he said being a Below Deck captain is far more lucrative. "I make more money than your average captain," he revealed. "I'd be lying if I said it hasn't been good for us. When they want me to stop being me, then I'll probably stop doing the show because I won't be fun anymore." He added, "Life's too short to put up with crap from anyone."
Rosbach shared that his filming schedule is pretty tough, but desirable at the same time. Unlike being away at sea for months on end, or taking part in a reality show that films for several months, Below Deck only shoots for about six weeks. "When they film, it's six weeks of nonstop," he said. "A short day is 14 to 16 hours."
Source: Read Full Article