Warning: spoilers for Riverdale season 3, episode 7 "The Man in Black", ahead.
So much happened on last night's episode of Riverdale—gambling! men-less ghost towns! crazy Ethel!—that you may have forgotten that Big Dumb Archie Andrews (KJ Apa) not only got himself kidnapped again, but he also shared a bit of a hookup with new character Laurie Lake (Riley Keough) just a DAY after breaking things off with Veronica Lodge (Camila Mendes). Sure, he pushed her away after a beat, but it was clear he was enjoying the flirtation.
You know who definitely noticed the kiss? Mendes. "To be honest, when I read that I was a little shaken by it," she tells Cosmo over the phone. "I'm like, 'OK, that was pretty fast, Archie! Way to go. Way to break my heart and move on."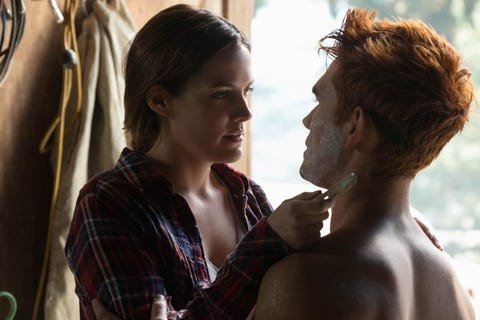 But Mendes isn't too worried about Veronica's competition. "That girl, Laurie, she's trouble. I think Archie just had a moment where he needed to be comforted by some romantic gesture, but I think he realizes after kissing her that it's not really what he wanted…and that he's not ready.
In the previous episode, Veronica called Varchie (the relationship between Veronica and, you guessed it, Archie) endgame. Mendes agrees. "I think Varchie is endgame. They will stay together."
As for Veronica as an individual, she had her own wild storyline last night without Archie. To save the Bijou from bankruptcy, she calls on a past acquaintance to throw a casino night. Breakup or no, a girl has to get her money.
But did anyone else notice some sparks flying between Reggie (Charles Melton) and Veronica? No, it's not just because Melton and Mendes are dating IRL, there is definitely something there. (BTW, their ship name is Veggie, not Ronnica, as Mendes insisted during our discussion.)
"I mean, I don't think that's any secret. Veggie is something that's been happening in the comics way before Riverdale," she hints. "I think Roberto always wanted to tell that story."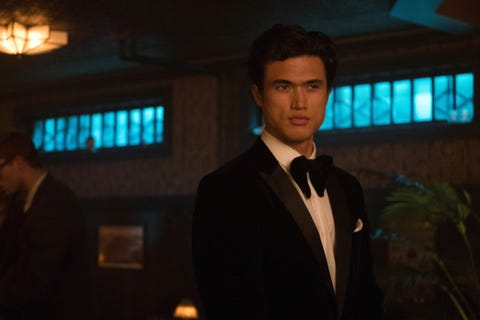 "That being said, I think Veronica is in a sensitive place right now and I think she's seeking comfort. Reggie is clearly there for her." But if you think Reggie might secretly be working on orders of Hiram Lodge (Mark Consuelos), think again. "We're seeing a different side of Reggie this season and I think we are going to see a bit more of his sensitive side and how loyal he is. And how much of a good friend he is." Hmmmmm… Maybe Archie should get his butt back to town.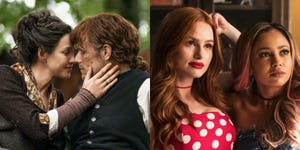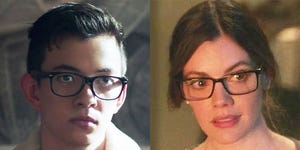 Source: Read Full Article