AceShowbiz -Family drama "Custody (2018)" and western "The Sisters Brothers" were the toast of the Cesar Awards in France on Friday, February 22.
Xavier Legrand's "Custody" was named Best Film and Best Original Screenplay, while Lea Drucker took home Best Actress, and Yorgos Lamprinos earned Best Editing.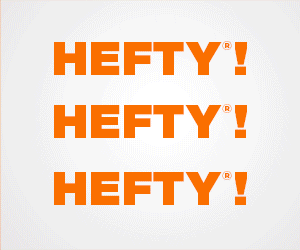 "The Sisters Brothers", starring Joaquin Phoenix, John C. Reilly, and Jake Gyllenhaal, was also a four-time winner, claiming Best Director for Jacques Audiard, Best Cinematography, Best Production Design, and Best Sound.
Alex Lutz landed the Best Actor accolade for "Guy", while supporting awards went to Philippe Katerine ("Sink or Swim"), and Karin Viard ("Little Tickles").
"Shoplifters", from director Hirokazu Kore-Eda, was named Best Foreign Film, and Best Animated Film was handed to Michel Ocelot for "Dilili in Paris".
"Sheherazade", from Jean-Bernard Marlin, was declared Best First Film, as its stars Dylan Robert and Kenza Fortas picked up Best New Actor and Actress honours, respectively.
Meanwhile, retired actor Robert Redford was presented with the honorary Cesar at the ceremony in Paris, where his "The Horse Whisperer" co-star Kristin Scott Thomas served as the event host.
The prizegiving, France's version of the Oscars, also included a tribute to late fashion icon Karl Lagerfeld by his longtime muse, Diane Kruger. The longtime Chanel boss died on Tuesday, February 19 following a rumoured battle with cancer.
The list of 2019 Cesar Awards winners:
Best Film: "Custody (2018)", Xavier Legrand
Best Director: Jacques Audiard, "The Sisters Brothers"
Best Foreign Film: "Shoplifters", Hirokazu Kore-Eda
Best Actress: Lea Drucker, "Custody (2018)"
Best Actor: Alex Lutz, "Guy"
Best Supporting Actress: Karin Viard, "Little Tickles"
Best Supporting Actor: Philippe Katerine, "Sink or Swim"
Best Female Newcomer: Kenza Fortas, "Sheherazade"
Best Male Newcomer: Dylan Robert, "Sheherazade"
Best First Film: "Sheherazade", Jean-Bernard Marlin
Best Original Screenplay: "Custody (2018)", Xavier Legrand
Best Adapted Screenplay: "Little Tickles", by Andrea Bescond, Eric Metayer
Best Cinematography: Benoit Debie, "The Sisters Brothers"
Best Sound: Brigitte Taillandier, Valerie De Loof, Cyril Holtz, "The Sisters Brothers"
Best Costume: "Mademoiselle de Joncquieres", Jean-Pierre Larroque
Best Decor: "The Sisters Brothers", Michel Barthelemy
Best Editing: "Custody (2018)", Yorgos Lamprinos
Best Animated Film: "Dilili in Paris", Michel Ocelot
Source: Read Full Article