As the Cruella premiere inches closer, Emma Stone continues to give us everything we need to sustain ourselves until May 28, 2021. I know, I know, that's still a long time away, but you'll be thinking about Emma's new hairstyle for the rest of the year at the very least.
A week after Disney delighted everyone with the first photo of Emma as the deranged dognapper, more photos of her on set of the live-action prequel were released, and they're so shocking. A lot of the new pics are behind-the-scenes ones of Emma taking a break from securing all the award nominations, but that's fine because you just really need to see her bright, fire-engine red hair. Yes, Emma's hair is typically red, but this is a tone that you've definitely never seen on her before.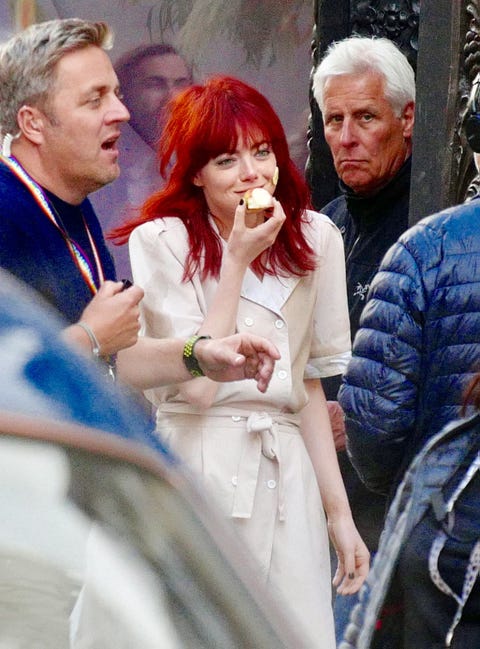 Another angle: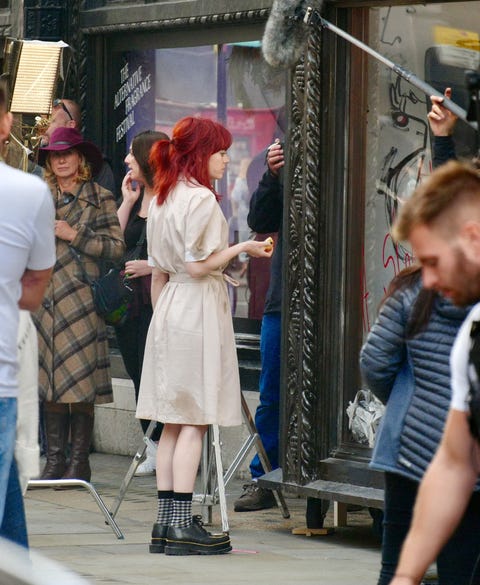 And here's a pic of her with what looks to be a banana slice on her cheek: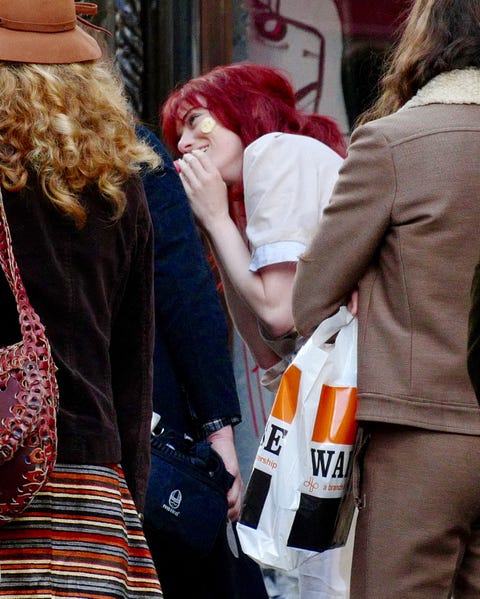 There are also some pictures floating around of Emma with a piece of paper in her mouth and running through the streets, looking like what can only be described as a bat out of hell. It's amazing. It's acting. It's true cinematography. It's—I'm gonna jump the gun here—Oscar-worthy.
According to entertainment site Digital Spy, these were taken during her runaway scene, so this makes a lot of sense. Also, this scene will probably come before she makes the transition to her now-iconic black and white 'do.
Here's your first look at Emma Stone as Cruella de Vil in Disney's Cruella. The film, also starring Emma Thompson, Paul Walter Hauser, and Joel Fry, comes to theaters May 28, 2021. #D23Expo pic.twitter.com/fvRntdIVar
Now, if Disney would release more pics of the Dalmatian pups, that would be amaze.
Source: Read Full Article