Jack Nicholson holds his early career very dear to him. The retired actor showed a wide range of performances over the course of many movie roles. However, Nicholson recognized his childhood idol for Joe DiMaggio on the New York Yankees as a big contributor to the number five being his lucky movie career number.
Jack Nicholson earned a the Cecil B. DeMille Award at the Golden Globes 1999
The Cecil B. DeMille Award is the Hollywood Foreign Press Association's (HFPA) honorary Golden Globe Award. This award is provided to an individual with substantial contributions to the world of entertainment. The HFPA board of directors votes from a variety of directors, actors, writers, and producers, but it isn't a part of every Golden Globes ceremony.
Nicholson earned the Cecil B. Demille Award at the 1999 Golden Globes for his notable contributions to the entertainment industry through his magnificent performances over the years. Nicholson's peers didn't have a say in his earning the award, but it's clear that they enjoy his speech that includes a New York Yankees reference.
Jack Nicholson explained how 5′ became his lucky movie career number because of the New York Yankees' Joe DiMaggio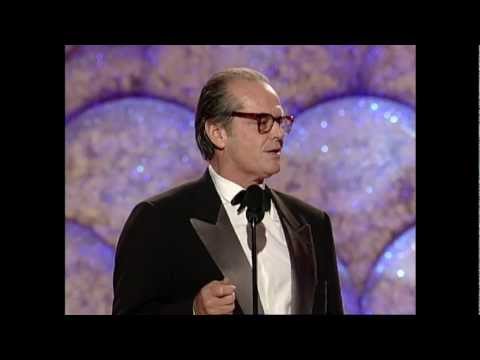 Nicholson took the stage at the 1999 Golden Globes to accept his Cecil B. DeMille Award. Warren Beatty presented the award to the actor, who then went on to joke about the history of the award ceremony. As a result, he earned an abundance of laughs from the audience.
"Thanks to the Hollywood Foreign Press for honoring me with the Cecil B. DeMille Lifetime Achievement Award," Nicholson said. "As my friend, Jim Lampley said, 'The fact that you've had a life is an achievement, Jack.' Thank you, bro."
The actor also made sure to show his appreciation for his craft and his ability to perform this type of work.
"I feel like that young rancher that I saw on the TV commercial with his boots up sitting on the ground and he says, 'If you can find some work that you love, you pretty much have a life,'" Nicholson said. "I know that all the Hollywood Foreign Press' guests and nominees tonight share with me our awareness of the good fortune that we have to do what we do."
However, Nicholson talked about his relationship with the HFPA and their "loose" attitudes which makes for a very different atmosphere from other award shows.
"Hollywood Foreign Press is kind of a very loose group of guys and gals," Nicholson explained. "I mean, it's like, you almost feel like you could go out and have fun with them. Probably because they don't have as much to lose as we do."
The legendary actor recalled the first day that he ever worked as an actor. The date has a significance to him that became his lucky movie career number moving forward.
"I actually remember the first day I went to work in the movie business," Nicholson reminisced. "I wrote it down on my desk the fifth of May, the fifth month, 1955. Five was my lucky number and the number of my boyhood idol, Joe DiMaggio and I'm very glad Joe that your streak is still alive."
The actor earned 1 more Golden Globe win after his Cecil B. DeMille Award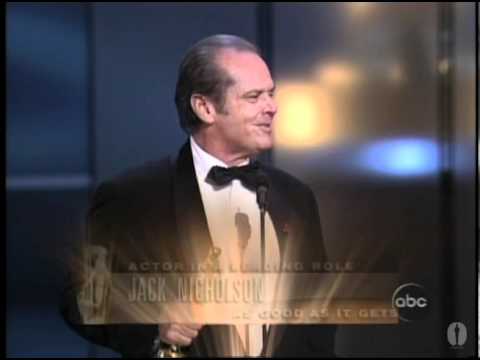 Nicholson was no stranger to award ceremonies long before he earned his Cecil B. DeMille Award. He earned 10 Golden Globe nominations and 6 wins, excluding his honorary award. Nicholson's won his final Golden Globe for 1997's As Good as It Gets. He joked in his acceptance speech that he attended the ceremony before the HFPA invited him. This was before the award show was even on television.
Additionally, Nicholson earned a staggering three Oscar wins and 9 nominations. He didn't end his career with the number five in any of his categories, but it's clear that Nicholson still holds the New York Yankees jersey number close to his heart.
Source: Read Full Article