We're all part of the problem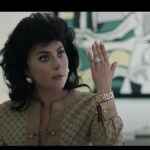 Anyway, Kimmel noted that the title feels a bit odd. "Was that a journey," he joked. "Felt more like an ordeal than a journey."
"The book was published by Donald Trump Jr, his son. DJTJ claims his dad picked every single photo – and wrote all the captions himself," Kimmel said. "Which is exactly how my son's preschool teacher describes his projects to his mother."
"Basically, Trump- what he's done here is he's published an Instagram photo dump," Kimmel continued, joking that the book will include some of Trump's more humiliating photos, like "Trump awkwardly sitting at a tiny desk" and"Trump making a who-farted face next to The Queen."
Then Kimmel brought up those supposedly Trump-written captions, at which point he showed a fake version of the book, with imagined Trump captions. We'll list them below:
"Many losers are too scared to look directly into an eclipse. Not your favorite President!" — This was of course a reference to this.
"Me and Whoopi from the View" — this was actually Trump standing next to Lil' Wayne.
"Here's me hitting the game-winning 3 pointer during Game 7 of the NBA Finals." — This was a photo of Trump throwing rolls of paper towels at victims of Hurricane Maria in Puerto Rico back in 2017.
"Bad dogs don't get treats" — This was a photo of Trump looking angrily at Mike Pence.
"I can't believe I ate the WHOLE thing!" — This was a photo of Trump serving McDonald's to college athletes at the White House.
And finally "Nice." — This was just a close-up on Ivanka Trump from behind. You know why.
Watch the whole monologue above. The jokes we talk about kick in just before the 5 minute mark.
Source: Read Full Article