Jessica Studer and Austin Hurd have the most positive, loving marriage by far on Lifetime's Married at First Sight Season 10. Except for a few relatively minor hiccups, like the big difference between Jessica's and Austin's salaries and the couple's different approaches to cleanliness, the couple seems to share the same values and the same hope for what a marriage can be.
Austin and Jessica celebrated their one-month anniversary on the Mar. 11 episode of Married at First Sight, "Anniversaries and Secrets." Although the couple still raved about each other and their connection, Jessica didn't seem thrilled with Austin's unwillingness to say "I love you" at this point in their relationship.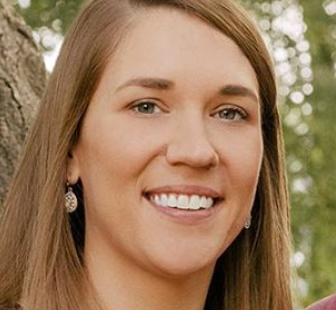 Jessica and Austin gushed about their marriage on their one-month anniversary
As they prepared for a romantic candlelit dinner, Jessica and Austin each told Married at First Sight producers how happy they were to have been matched with one another.
"I honestly expected getting married at first sight would be much more difficult than it has been," Jessica admitted, adding that her relationship with Austin was breezier and closer than she ever could have imagined. "It's just so crazy how well we feel connected, that I know so much about him and he knows so much about me," she said.
Austin gushed about his wife, saying, "I've never felt this close to someone this quickly in any relationship, and for it to be my wife, I'm ecstatic about it."
After watching a video of their wedding day together, the nurse manager and network engineer kissed passionately and shared a heart-to-heart about their connection so far.
Although the Married at First Sight couple admitted that their very different work schedules sometimes didn't allow them to spend enough time together, both Jessica and Austin said they were more than happy with how smoothly things had gone so far in their marriage.
The couple talked about 'growing in love' together
The couple's conversation got a tad more serious when Jessica broached the subject of love. Austin previously told his wife that he didn't want to say "I love you" until several months into the relationship at the very least, which didn't make her too happy.
Jessica brought up Married at First Sight expert Pastor Cal Roberson's adage about "growing" rather than "falling" in love. "Do you feel like you are growing in love?" she asked her husband leadingly.
Austin looked nervous as he sputtered, "I mean, growing in love is the right mindset…And I feel like every day we are growing together." Notably, he wouldn't specifically utter the word "love" in his response.
Jessica seemed to want her husband to say the three little words before she did
Jessica looked a little disappointed by Austin's somewhat noncommittal reply. "Do you feel like we shouldn't be using that word yet?" she wondered.
"Yes, that is kinda how I am," he confessed. However, he did tell Jessica that he felt more for her early on than he had expected to. "The whole thing is crazy, in the back of my mind, it's like, it's only been a month," he said.
Austin's wife told TLC producers she thought that Austin might be more careful with his words than she was. "I definitely feel like Austin is moving in that direction, but he might be scared to say it," she mused, adding that he usually "thinks about his words" before he speaks.
"It's not something where we want to rush into it," Austin reiterated, leaving Jessica a little frustrated.
"But why can't we just say it if we feel it?" the Married at First Sight star pressed.
Finally, Austin and Jessica left the subject to rest when he said definitively, "I want to give it time to say."
Source: Read Full Article