Ryan Serhant practically got whiplash during his Million Dollar Listing New York tour of Marc Jacobs' home at 68 Bethune. The amount of cash Jacobs poured into the home to customize it was $1,150,000 – and his husband Charly Defrancesco offered a taste of the upgrades made to the home.
Despite Serhant's zeal to score the coveted property, his enthusiasm bubble is popped when he realizes that Jacobs and Defrancesco sold off most of the gorgeous art and custom decor in the home. Trying to keep his cool, Serhant says to Defrancesco, "This looks so different from the photos!" Serhant wonders in a confessional, "Where's all the stuff? Where's all the art? The mirrors. The things from the photos? Where's all the Marc Jacobs-ness?"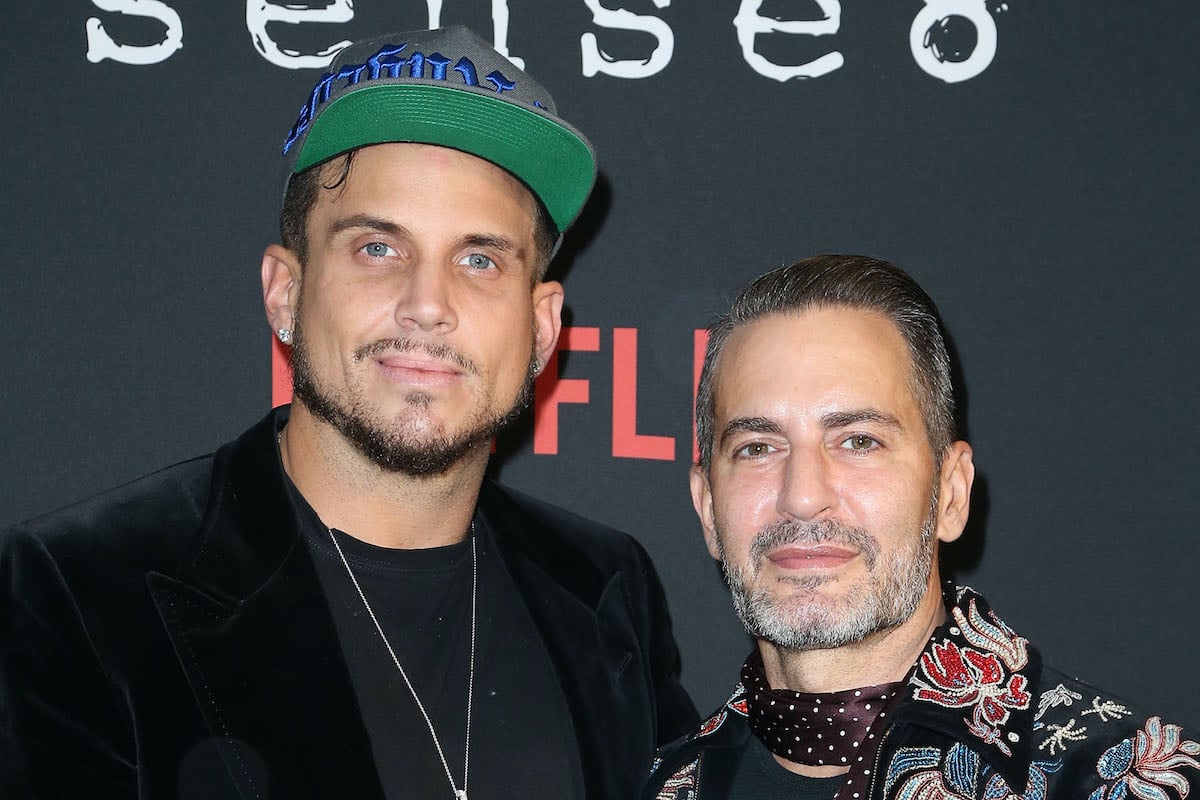 Despite the absence of 'Marc Jacobs-ness,' Ryan Serhant has a wonderful palette
Even the light switches and door hardware are costly. Every light switch costs $300 in the home. "Yeah, they're all Meljac switches," Defrancesco says. "It's actually modeled after Marc's house growing up."
Not to be outdone, even the door hardware is H. Theophile at $3,000 per door. "You know we don't f**k around here," Defrancesco jokes.
Marc Jacobs' 'Million Dollar Listing' has 2 kitchens
The townhome also features two kitchens, typically not allowed in the city. However, because the second kitchen is a Kosher kitchen, it was allowed to be created – a huge score for just about any buyer.
Serhant tours the main, galley-style kitchen. "It's all 70s marble," Defrancesco describes. The kitchen is packed with $15,000 worth of Miele appliances, including a $4,000 Gaggenau range. Defrancesco says they actually shortened the kitchen space in order to widen the living area. Plus, he adds, they don't cook, a chef handles the meals for the couple. "You think Marc Jacobs runs home from the runway and makes beef stroganoff?" Serhant wonders in a confessional. "No! He's got a chef."
On their way to the downstairs kitchen, Serhant tours the master bedroom, Marc Jacobs' personal closet and ensuite that is covered in floor-to-ceiling Emperador Light Marble. Total stonework cost amounts to $100,000 and Serhant believes the bathroom alone could be a huge selling point.
The $150,000 Kosher kitchen is an especially exciting discovery for Serhant. "You have a whole entire other kitchen," Serhant exclaims.
"This isn't just a kitchenette," Serhant says in a confessional. "I mean, this is a legal, Kosher kitchen."
So does Serhant find the right price for the home? And will he ultimately sell it without the "Marc Jacobs-ness"?
Million Dollar Listing New York in on Thursday at 9/8c on Bravo.
Source: Read Full Article