Luke Evans stars in the Hulu miniseries Nine Perfect Strangers. The show takes place at a remote wellness retreat that uses some unorthodox methods. The guests are not allowed to have their cellphones while on their 10-day retreat at Tranquillum House. For some, being without electronic devices is a nightmare scenario. However, unlike his character, Evans would enjoy having his cellphone taken away for a little.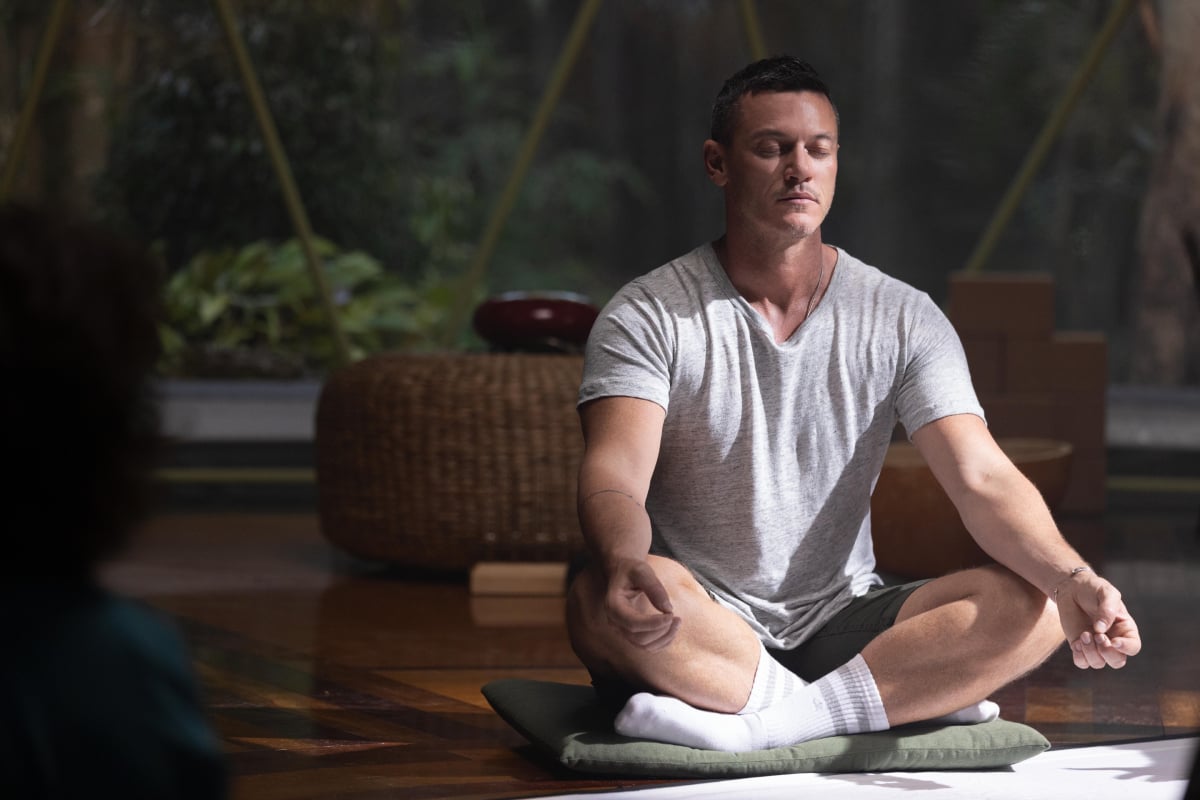 Luke Evans plays Lars Lee in 'Nine Perfect Strangers'
Evans' character Lars is a complicated guy in Nine Perfect Strangers. It's clear from the beginning that he has ulterior motives for coming to Tranquillum. The episode "Brave New World" reveals that Lars is actually a journalist who is researching Tranquillum to write an expose on the resort.
Masha, the owner of Tranquillum, is aware of why Lars comes to the resort. However, instead of kicking him out, she encourages Lars to write his story.
Masha excepts only ten percent of applicants into her wellness retreat. Lars muses that since she allowed him to come to Tranquillum, he must be as messed up as the rest of the guests. He certainly has his share of struggles. Lars shares that he is going through a breakup and while on psychedelic drugs he dreams of being bullied as a child for being gay.
Luke Evans wouldn't mind giving up his phone
Unlike his character, Evans seems excited by the prospect of giving up his phone for a little while. Lars never even actually parts from his electronics. He sneaks an Apple watch and earpiece into the retreat, and Zoe catches him communicating with someone pretty early in the series.
In an interview with Good Morning America, Evans was asked if he could be without his phone for a week or two, surrounded by strangers. "I would want nothing more than to have my phone taken away from me," Evans replied.
The 42-year-old actor went through his own breakup not long after filming for Nine Perfect Strangers ended. He previously dated Rafael Olarra for 18 months.
Also unlike his Nine Perfect Strangers character, Evans is much more certain about wanting to have children. In an interview, Evans once stated that he would like to have quite a few kids. "I'm an only child, so I've always thought I'd like to have like a load of kids," he told moviemaniacsDE. Evans clarified that he meant "maybe four or five children."
What's next for Luke Evans?
Evans has stayed busy since the end of Nine Perfect Strangers. The Welsch actor is slated to return to his role as Gaston for a Beaty and the Beast prequel miniseries for Disney+. Deadline reports that the new series will follow Gaston and his henchman LeFou's unexpected journey with LeFou's stepsister Tilly. Evans will also have a role in the upcoming live-action adaptation of the classic Disney film, Pinocchio.
Source: Read Full Article