The cheese on The Masked Singer sometimes makes me wish I were lactose intolerant. But I have to hand it to FOX—they've been stepping up their game with season 3. Like, we just learned that Dionne Warwick's PR team let her dress up as the Mouse, so all bets are off for who could be lurking under the remaining (deranged) costumes.
Enter: the Kitty, whose showgirl glamour is putting all the cats in Cats to shame. A few weeks ago, the show released a promo featuring Kitty singing the hell out of Ariana Grande's "Dangerous Woman." Granted, you can't really tell how much of the vocals she's responsible for, but the audience looked mightily impressed.
Her voice is purr-fect. 😻#KittyMask is a "Dangerous Woman" in an all-new episode of #TheMaskedSinger Wednesday at 8/7c! pic.twitter.com/DD5QnZ6MWb
And then last night, we saw her do an honestly breathtaking rendition of "Mercy," by Brett Young. Meow, I'm interested! So I've taken it upon myself to put together a list of meticulously curated and carefully evaluated theories for who could be hiding underneath that kitty mask. (And no, sorry, internet, I'm not going to acknowledge your hopes and dreams hunches that it's Taylor Swift or Katy Perry, despite their obvious affiliation with cats. They're successful, they don't need this, get your head in the game!)
Guess #1: Elizabeth Berkley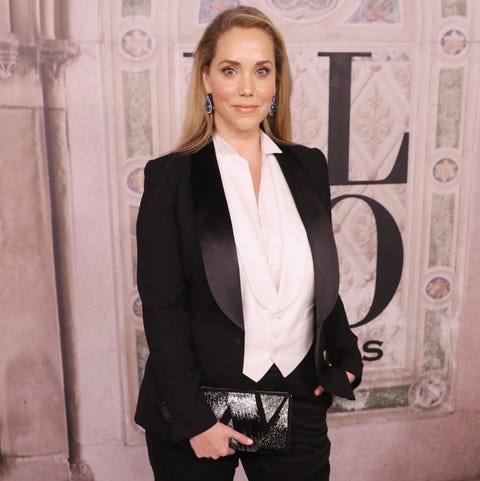 It's been a while since we saw Jessie Spano do something big, but I'm kinda-sorta not mad at anyone for thinking it's her under that getup. For one thing, the kitty costume has different-colored eyes, a condition known as heterochromia, which Liz also has. On top of that, consider the fact that Kitty's dressed up as a showgirl. Could be repping for Liz's starring role in the movie Showgirls?
pic.twitter.com/tYq0jVHpTG
Yep I think it's @ElizBerkley !!!#savedbythebell pic.twitter.com/RVJBlTFA8M
Guess #2: Tori Kelly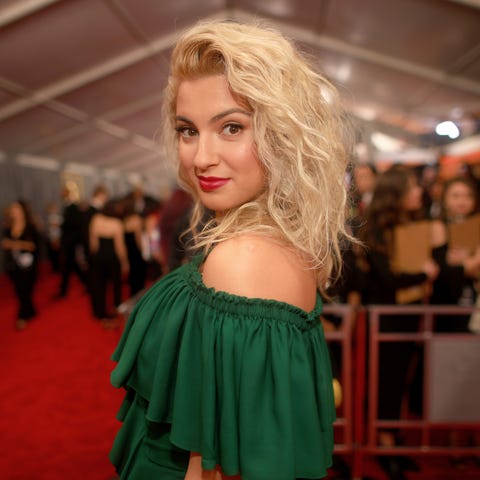 As soon as Kitty started singing, all theories went out the window. She sounds like an A-lister! Like, super-duper freakin' talented. Names like Ariana Grande, Rihanna, and Miley Cyrus were thrown into the mix, but hahaha, no. Suddenly, everyone on Twitter is a musicologist and now the popular theory is that singer-songwriter Tori Kelly might be the talent behind Kitty's voice. Fine, cute, but there's not much else to support this hunch.
I still think it's Tori Kelly. The voice of the elephant from the movie SING
Ok so I actually did research and compared the voices. It definitely sounds like Tori.
That is, until someone went sleuthing and found this:
@ToriKelly #ToriKelly pic.twitter.com/lVhMq9G2Sm
So MAYBE she's on this season after all? But as the T-Rex, which we'll dig into another day!
Guess #3: Elizabeth Gillies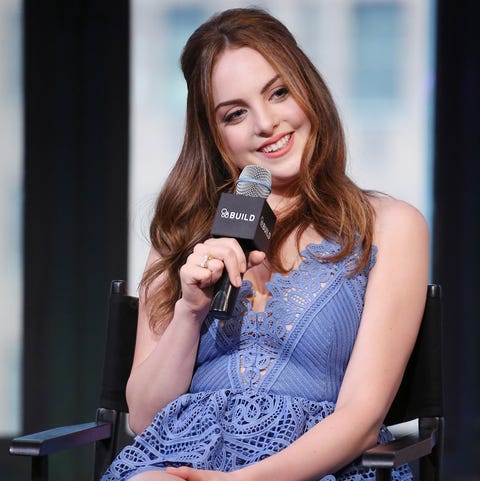 This feline friend of ours is a performer, through and through. After the promo clip dropped, the internet collectively decided that omg, it's totally Elizabeth Gillies. And…yeah, I can see it. Quite a bit, actually. She can definitely belt out any tune—her stints on Broadway in the musical 13 and Victorious prove that. But her song choice was The Thing that truly piqued my interest, because Elizabeth is good friends with Ari. They were costars on Victorious, remember? And she's definitely got the sass to pull off Kitty's onstage moves. But don't hold your breath for Jade West to pop out of the mask anytime soon—with that voice, she'll probably stick around for a few weeks.
I've heard people suggesting Elizabeth Gilles… pic.twitter.com/o78NdbFS3C
Guess #4: Amanda Seyfried
Okay, this theory is based mostly off the fact that Amanda played Red Riding Hood back in 2011. Yes, sure, Amanda has been in the spotlight for a while and *could* be looking for a new identity, but I'm…still not convinced.
Guess #5: Sarah Hyland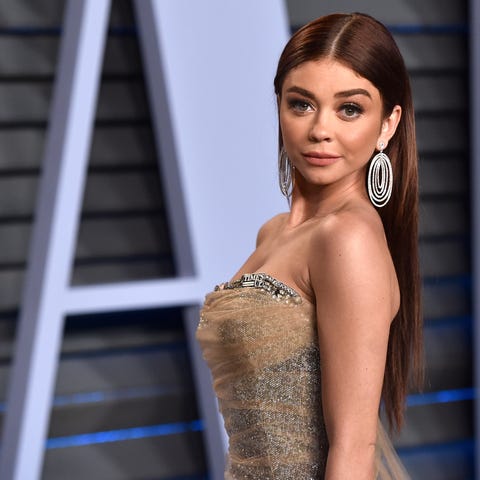 TBH, this theory kinda makes sense. Sarah is engaged to Wells Adams of Bachelor fame. Hi, remember that clue about a broken rose? And considering that she pretty much grew up in the spotlight on Modern Family, it makes sense that people remember her for ~who she once was rather than who she is now~. And that whole "modern dress for a family member's ball" bit? Seems to have Modern Family written all over it. Given that the hit show is wrapping up for good, it's feasible that the actress wants to show off her singing chops in a whole new arena. Feasible, I said. Not likely.
Sarah hyland is the #kittymask!!!! She's married to @WellsAdams from the bachelor!!!! #TheMaskedSinger pic.twitter.com/eMz21S2d8j
But wait, look at this pic. Did somebody say kitty?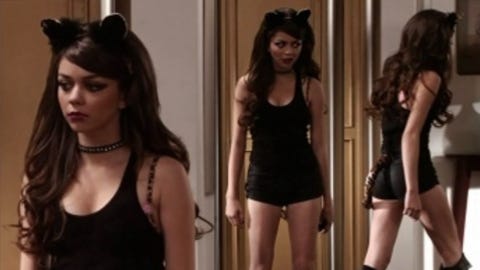 Guess #6: Millie Bobby Brown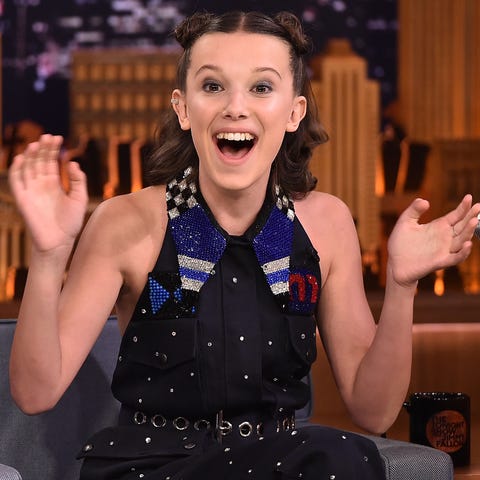 No. Just no. Jenny McCarthy must be a liiittle off her rocker this week because this theory is HIGHLY unlikely. Goodbye.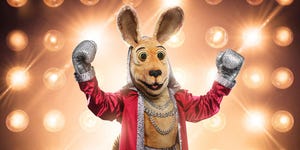 Source: Read Full Article