It's five weeks to Paris Hilton's nuptials on Paris in Love Season 1 Episode 9: "Too Close for Carter" and the wedding planning continues. This time on the reality series the 40-year-old makes decisions about her wedding while also talking about her past with her mom.
[Spoiler alert: This article contains spoilers from Paris in Love Season 1 Episode 9: "Too Close for Carter"]
'Paris in Love' Season 1 Episode 9 recap: Paris Hilton agrees to have a therapy session with her mom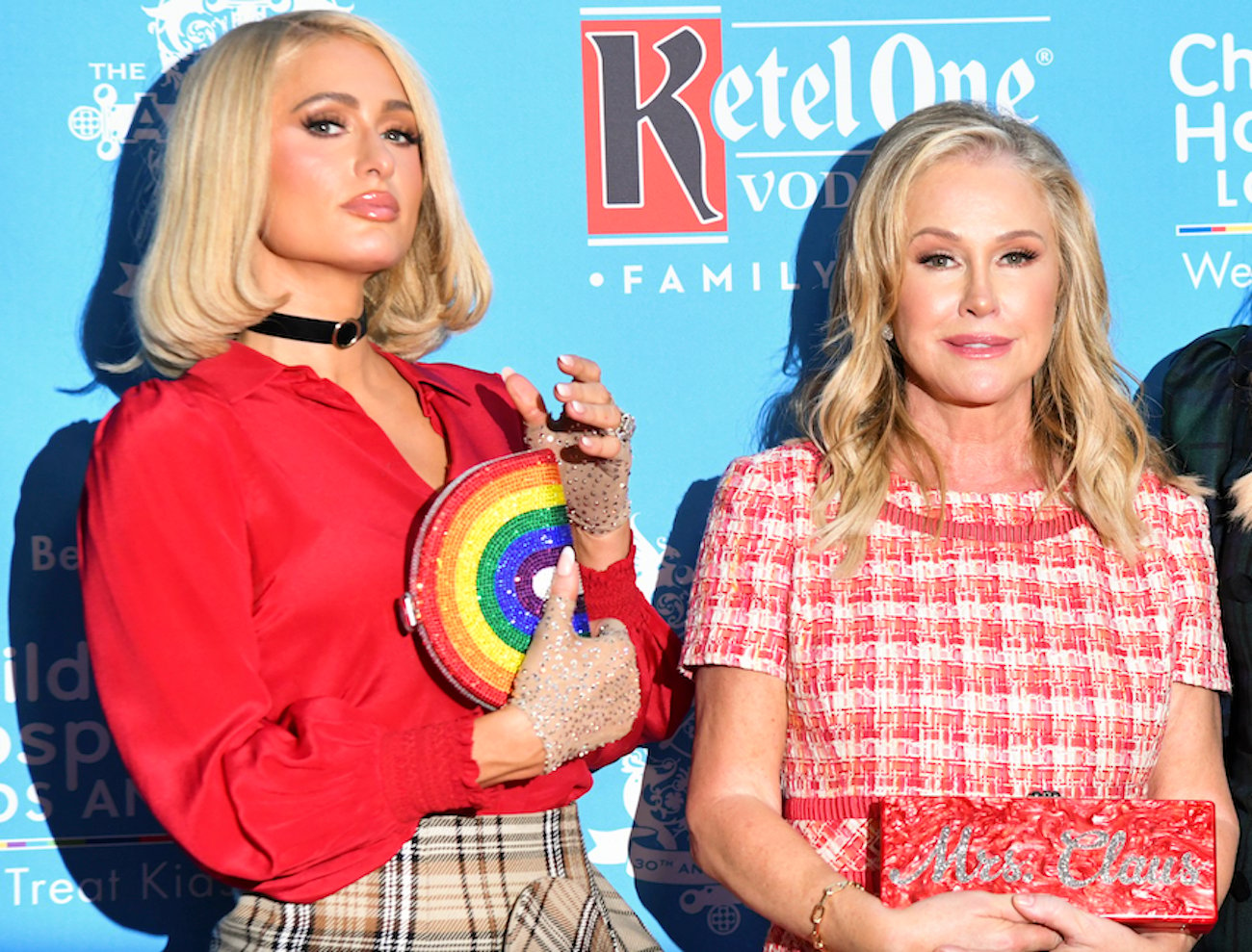 After opening up about her traumatic time at boarding school with a therapist in the Dec. 30 episode of Paris in Love, Paris continues her journey to healing. In the latest episode, which began streaming on Jan. 6, according to Peacock, the Simple Life alum agrees to have a therapy session with her mom so they can talk about it.
Walking on the beach in Malibu, Calif., Paris' mother, Kathy Hilton, says she's "ready" to discuss what happened at boarding school. The Real Housewives of Beverly Hills star suggests they meet with Suzi Landolphi, a licensed psychotherapist she spoke with in the Dec. 30 episode, for equine therapy because Paris loves animals.
It's a big step considering Paris previously told her younger brother, Barron Hilton II, in the Nov. 18 episode of Paris in Love that neither her mother nor her father would discuss it.
Paris Hilton gets more involved in the wedding planning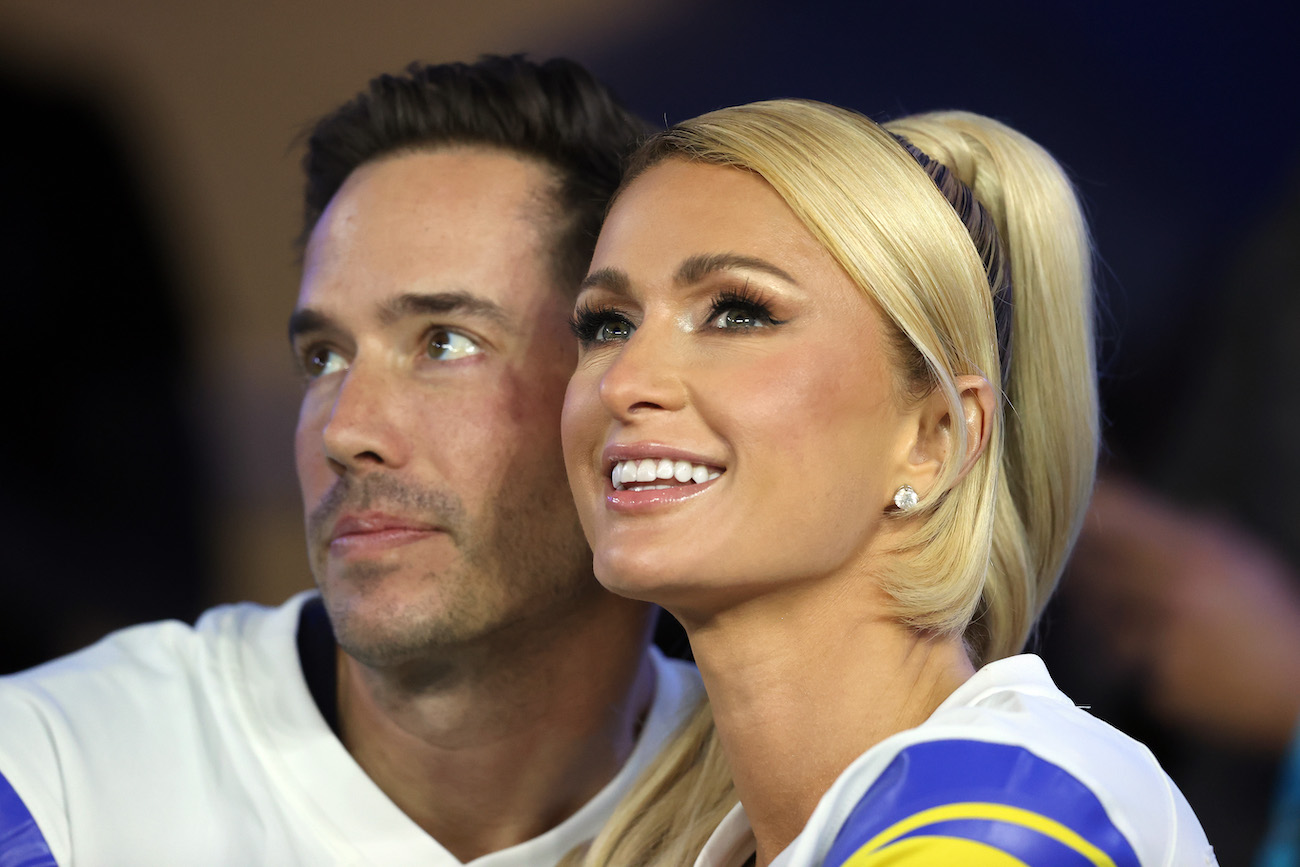 After not being very involved in the wedding planning process Paris says she's "ready to take control." She meets with wedding planner Mindy Weiss for a one-on-one meeting so her mom can't distract her. They go through a long list of questions, some of which Paris doesn't have answers to, surrounding details for the wedding weekend.
Later, Paris and Kathy have another meeting with Weiss. This time it's about flowers and table settings. Following her therapy session about speaking up, Paris objects when her mom wants things her way.
Paris calls her younger sister, Nicky Hilton Rothschild, and tells her "mom is changing everything, of course." But, unlike previous times on Paris in Love when it's caused friction, Kathy and Paris work it out.
The wedding planning continues when Paris and her now-husband, Carter Reum, try wedding cakes. Spoiler: they settle on chocolate fudge cake. Finally, the couple gets a dance lesson in preparation for their first dance as newlyweds.
Paris Hilton and her mom have an equine therapy session
At Big Heart Ranch in Malibu, Calif., Paris and Kathy meet with Landolphini for equine therapy. They discuss horses, being the "lead mare" in their respective households, before finally sitting down for a discussion about Paris' time at boarding school.
While Kathy says she "wouldn't do anything different," referring to how strict she'd been on Paris as a teen, she admits she would've liked to have sent her to another school. The session ends with Kathy agreeing to watch the This Is Paris documentary with Paris.
"I'm excited and nervous to watch my documentary with my mom," Paris said. "I know it's going to be really emotional but I'm happy that she's finally going to see it. I think this is one of the first steps to really healing."
A new episode of Paris in Love drops every Thursday on Peacock. 
Source: Read Full Article