Power Book II: Ghost Season 2 is on the horizon. The explosive Starz drama series follows Tariq St. Patrick (Michael Rainey Jr.) in the months after his father's death. Adhering to his father James "Ghost" St. Patrick's (Omari Hardwick) will, Tariq enrolls in a prestigious university. However, he also finds himself entangled with the diabolical Tejada family. Tejada matriarch Monet Tejada (Mary J. Blige) and her three children, Cane (Woody McClain), Diana (LaToya Tonodeo), and Drew (Lovell Adams-Gray) run their drug organization. However, patriarch Lorenzo (Berto Colon), though imprisoned, is also in the mix.
Now, fans are convinced that Lorenzo will be freed from jail in season 2.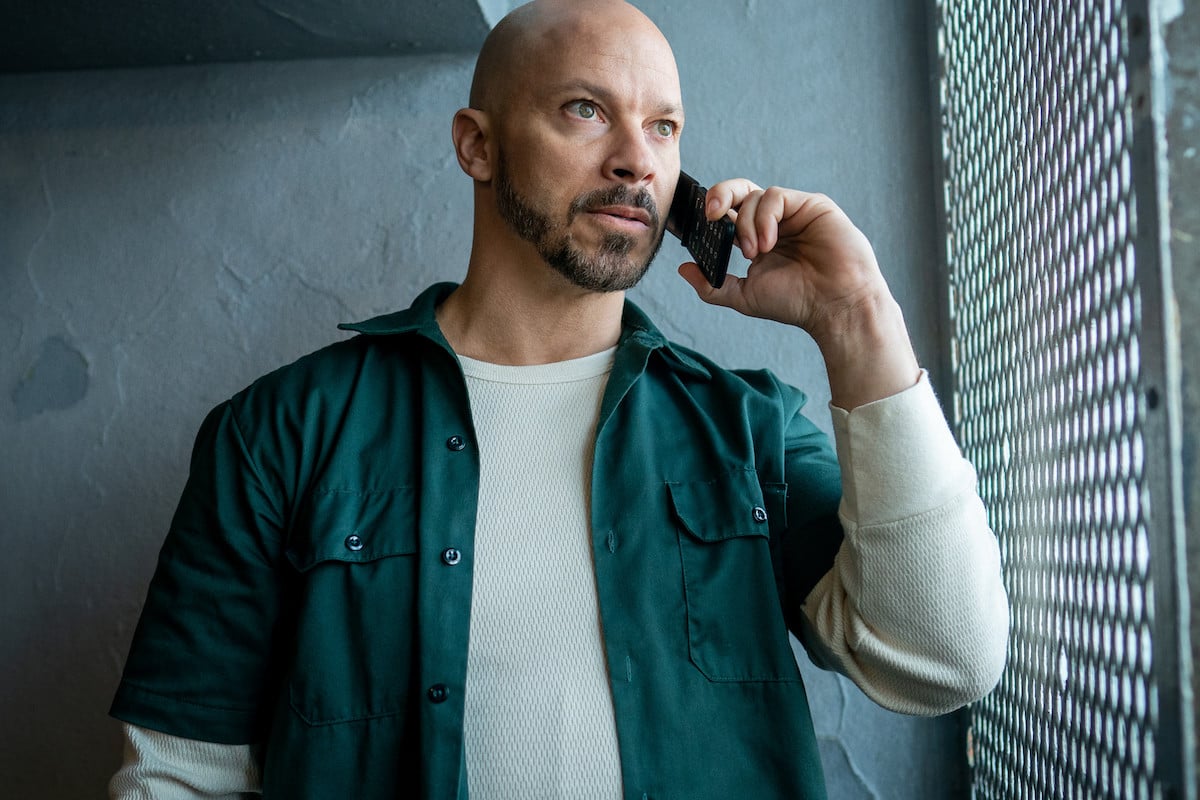 Lorenzo and Monet will be at odds in 'Power Book II: Ghost' Season 2
For years, Lorenzo and Monet Tejada ran their drug organization together. Their dynamic worked with Lorenzo at the helm until he was sentenced to prison. After that, it was up to Monet to keep the family business and the family itself afloat.
In season 1, fans watched Monet begin to drift away from her husband and make decisions for her children and business by herself. Obviously, this caused quite a bit of friction between the pair. Now, it appears the couple will be completely at odds in season 2.
"The patriarch of the Tejada organization, Lorenzo has been calling the shots for the drug organization — even from inside," the official Starz release reads. "But as Monet continues to flex her independence — and a desire to protect her kids from the game– Lorenzo's need to control brings them into conflict. Lorenzo becomes intrigued by some secrets Monet has been keeping from him– and a conflict grows that threatens to split the Tejada family in two."
Will Lorenzo get out of jail in Season 2?
This season Colon has been upped to a series regular, we also know that Monet has been working tirelessly to get her husband released from prison. Now, the actor has hinted that Lorenzo may earn his freedom this season.
"I had the privilege, of course, speaking with Courtney, and I knew where he needed to go. So I guess in one word would be, it's like achieving the unexpected," the actor told TV Fanatic of his character's journey in season 2. "How do you achieve the unexpected and the biggest unknown, I guess, in the character's life yet. He doesn't know what the future holds, but he's going to achieve something regardless of whether it's affecting his family in a way, making money, what have you. He's achieving things without knowing what's next. And that development of that, that plotline for me, is what I look forward to."
If Lorenzo does get out of jail this season, both Monet and Tariq are going to be dealing with a whirlwind of chaos.
Fans are convinced Tariq will kill Monet and Lorenzo in 'Power Book II: Ghost' Season 2
After the first season of Ghost, it became crystal clear that Tariq didn't trust the Tejadas, specifically Cane and Monet. Now fans believe that he will follow in his father's footsteps and kill the couple to take over their drug empire. It would be in the same manner that Ghost eliminated his mentors Kanan Stark and Breeze.
"As for Tariq, even though his dumba** choose to enter the game through will and manipulation, I feel that he will want out the game towards the end of Power and he will have to take out Monet and Lorenzo Tejada to do that, since they basically own him and he's their main moneymaker right now," a Reddit user theorized via Express.
Source: Read Full Article