The Bachelorette is coming, and here's a quick update for those of you who desperately want Hannah Brown to take on the role for round two: you're not alone. According to new spoilers from Reality Steve, Hannah is the show's "top choice" for Bachelorette, but money is an issue. "They couldn't agree on money apparently and she's out unless something drastic happens," Steve reports. "That's the latest I have on 'Bachelorette.' A decision should be made within the next week or so on who they end up choosing."
No one *really* knows what the Bachelorette gets paid, but show expert Amy Kaufman said in her 2018 book Bachelor Nation that it's "incredibly rare for someone to make less than six figures." And apparently Emily Maynard was reportedly able to negotiate herself $250,000 for Season 8. As a comparison, Sean Lowe was reportedly paid between $75,000 to $90,000 for his stint on the show—so seems like it really varies person to person!
Hannah Brown is one of the more popular Bachelorettes in recent memory, and on top of that she's stayed in the public eye thanks to winning Dancing with the Stars. Plus, considering her relationship with Jed Wyatt didn't work out due to him joining the show for the ~wrong reasons~, Bachelor Nation definitely thinks she deserves a do-over.
Here's to hoping it works out for Hannah to step into the role again! But, uh, if not apparently the show has auditioned three other women, so.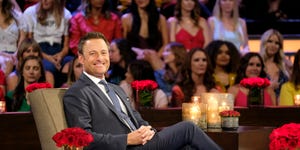 Source: Read Full Article