Christa B. Allen, who played Charlotte Grayson on the ABC series Revenge revealed she was not invited to participate in the Feb. 6 reunion. But she told fans to head over to TikTok live and hang with her while the reunion aired.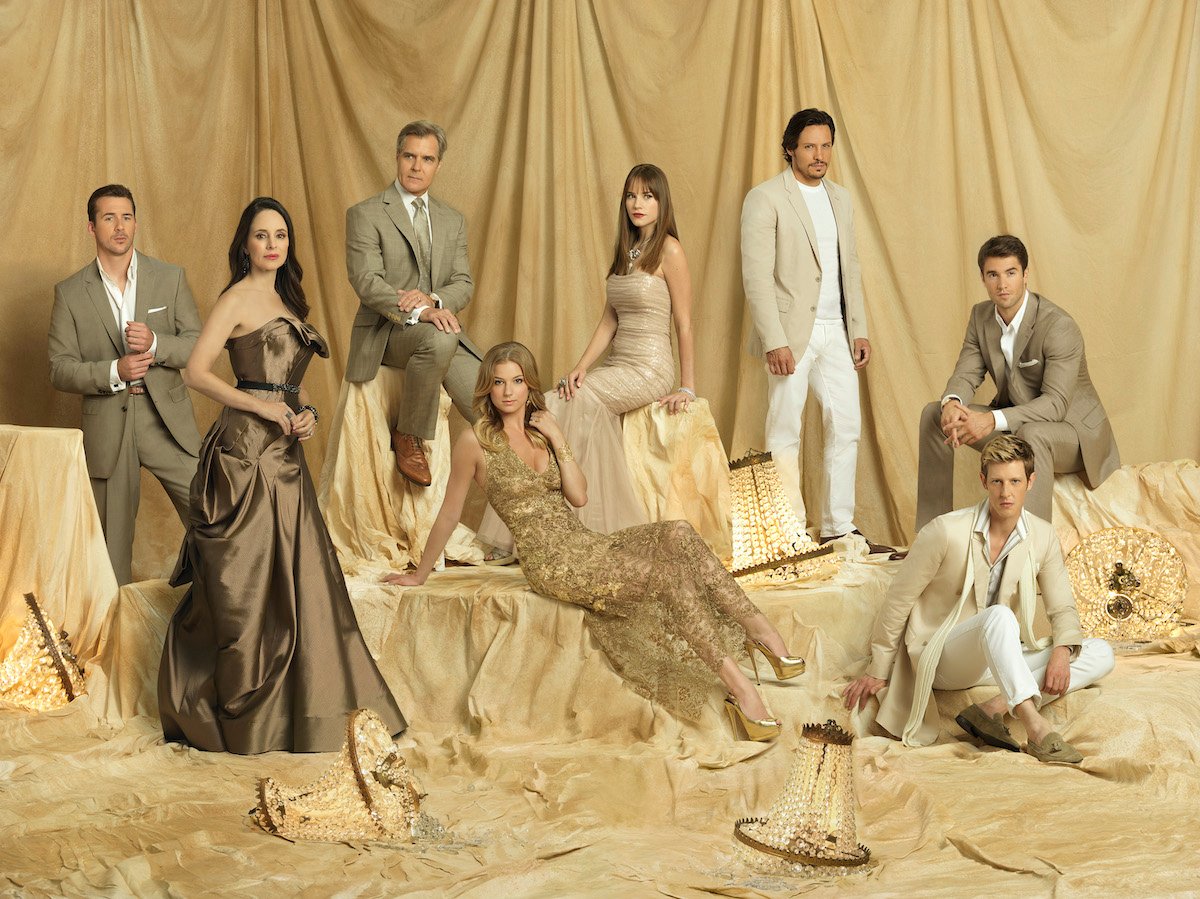 "I'm getting a lot of DMs about the Revenge virtual reunion happening on February 6th," Allen shared on Instagram. "Of course I would've loved to be there with you all, but as per usual I was not invited. if the entry fee for this reunion is a bit much during these tough times, feel free to come hang out with me on TikTok live the same time, same day for free."
The virtual reunion only includes four cast members: Emily Vancamp, Josh Bowman, Nick Wechsler, and Barry Sloane. Fans can pay extra to "hang out" online with specific stars from the show, which starts at 5 EST.
Victoria Grayson has Charlotte Grayson's back
Allen implied that the missed invitation was a deliberate snub. "If standing up to bullying is wrong, I don't want to be right," she replied to a fan who said she had a bad attitude.
Actor Madeleine Stowe, who played Victoria Grayson added, "You're such a smart woman. I'll have to get a Tik Tok just to watch you live." Stowe spoke fondly of Allen during a 2015 interview with The Hollywood Reporter.
She discussed the fate of the characters during the series finale, wishing she had another scene with Allen. "Charlotte does come back," Stowe said. "I'm not in any scenes with her, unfortunately, because I love Christa. I think that Charlotte has to deal with certain things, with Amanda, and maybe her father." 
Fans wondered what was happening and why Allen, but also Stowe were not invited or attending. One fan shared that Allen said earlier that it was due to "'mean girl sh*t. So tired of it' sad to hear I was really hoping they were all friends IRL"
Many fans couldn't figure out why Allen wasn't invited because her character on Revenge was a major part of the series. So was Stowe's character who met an untimely fate.
Was drama bubbling underneath the surface?
Allen and Stowe did not offer specifics as to any drama with their former cast members. But maybe the way a red carpet event may have created a little divide.
Daily Mail reported on a red carpet event, sharing that Vancamp arrived wearing a smart black suit, but Allen was a stunner. The Daily Mail report laid it on thick. The headline was, "Style Revenge! Emily VanCamp is outshone by co-star Christa B. Allen in a dramatic dress as they promote their hit show."
"And while [Vancamp' looked lovely, the gorgeous blonde was no match for her 21-year-old co-star, who plays her half-sister Charlotte on the show," according to the article. "Christa went for a fairytale inspired look with a modern twist, in a dramatic cream dress with collar, crystal top and nude paneling, paired with gold court shoes."
"The starlet wore her brunette locks pulled back in a ponytail and kept her make-up minimal aside from a slick of candyfloss pink lipgloss."
Source: Read Full Article