Famed attorney Gloria Allred said that the Tom Girardi case shocked her because she's known Girardi for decades. She recalled the last time she saw Girardi and added that she's seen other high-profile attorneys take a fall. While she doesn't know Erika Jayne from The Real Housewives of Beverly Hills, she said the allegations against her will be heavily scrutinized and investigated.
Gloria Allred shares her thoughts on the Tom Girardi case
Allred discussed the Girardi case and offered her thoughts on its twists and turns. "I have known Tom Girardi for many decades," she said on the Behind the Velvet Rope with David Yontef.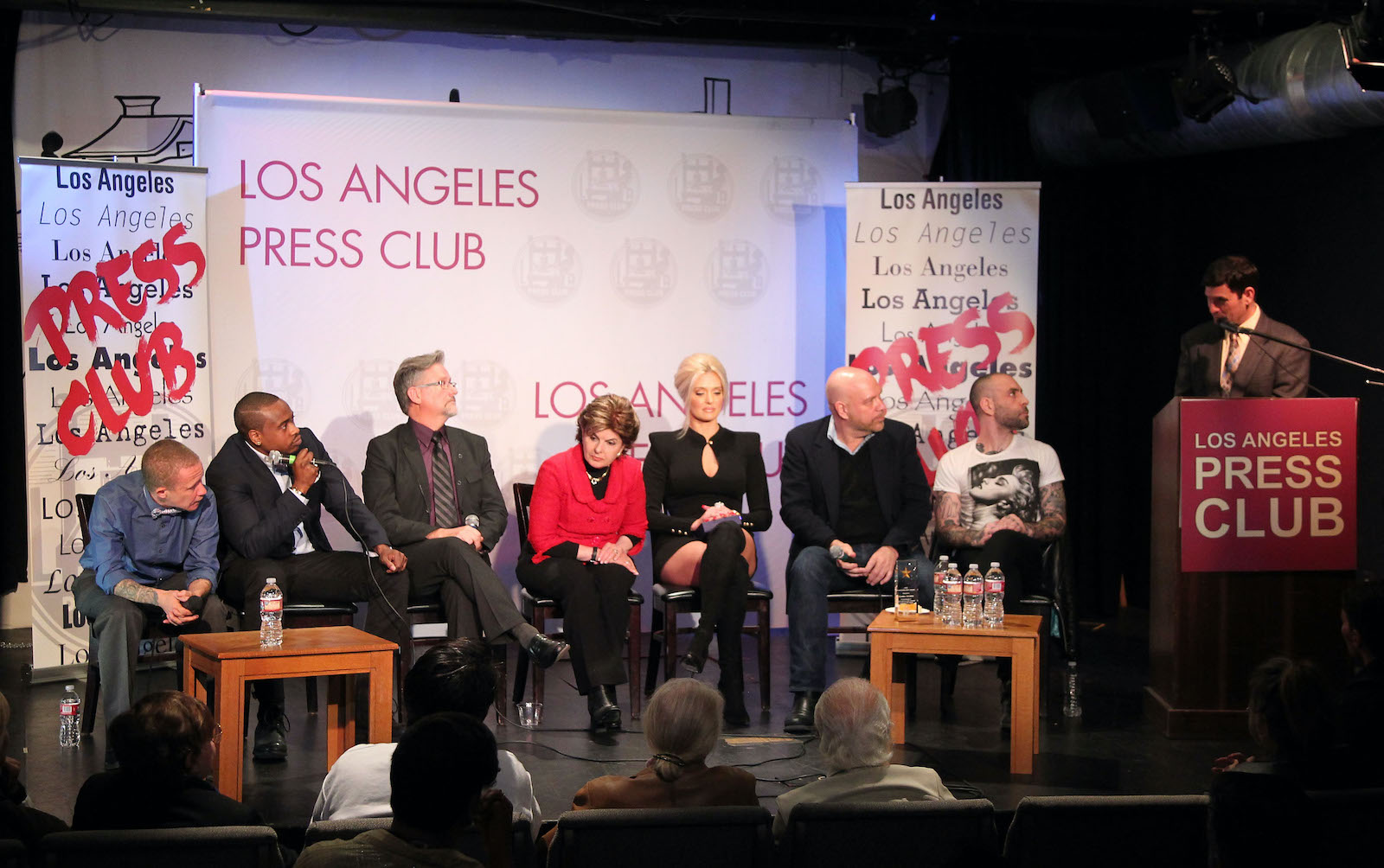 "He was a leading plaintiff's lawyer. Did a great job for many, many victims of all kinds of wrongful acts," she recalled. "And this is so sad what has happened to him. But even sadder for many of his clients who alleged that he misappropriated their funds. Victims of airplane crashes, victims' families, and so forth. That is a no-no for any state bar, for any lawyer. Put it in plain English that a lawyer must segregate that is put in a separate account client trust account funds that are due to the client like settlement funds and must not touch them."
"[Attorneys] must not take loans for personal use of the lawyer against those funds, even thinking, oh, though, they'll repay them one day," she continued. "Lawyers can lose their license to practice law. If they do that, Tom Girardi has lost his license to practice law. Michael Avenatti has had his bar license suspended in California. He's been convicted of felony crimes. So, you know, it is very sad. I've seen many, many high profile lawyers essentially take the fall. The trapdoor opens and they fall through it because they take unacceptable risks."
How does it typically work when it comes to transferring funds to clients?
Is Gloria Allred shocked about the Tom Girardi case?
Allred recalled the last time she saw Girardi. "I'm shocked. I actually had lunch with Tom. I think it was early 2019 as I recollect, or maybe it was 2018. He wanted to have lunch with me for some reason. I didn't really know. But I said, OK. I don't usually go out at lunch. I sit at my desk and I would just work through the day and have my lunch at my desk while I'm responding to emails. But he asked me, he said, I said, OK, I'll go across the street with you. He wanted me to take, take me to some big fancy restaurant in Beverly Hills."
"I said, I don't want to go," Allred recounted. "I don't have the time I was told he'll send a car for you." But Allred said she'd meet him across the street. "I'll walk across the street. That's all I do. I can't take any more time than that. I have to take care of my clients. So anyway, he came down, we went to a little place across the street from my office and we had a very pleasant lunch and that's it. I have never seen him after that. And I just feel sorry for Tom, but I feel sorrier for his clients."
She added that she doesn't really know Jayne. "But the allegation is that he has given her funds or funds were transferred to her that it was a sham divorce, which I don't know if it was sham. It might've been a real divorce. And that she has funds that should have gone to some of the clients. I don't know if that's true or not. That's just the allegation. And, I'm sure that there are many lawyers who are going to make sure that there is accountability here. And, and so we'll have to see what happens. I don't want to make any judgments in advance." 
Source: Read Full Article