Heather Dubrow from The Real Housewives of Orange County revealed that her happy reunion with Shannon Beador is short-lived and "goes off the rails" quickly this season.
Dubrow spoke exclusively with Showbiz Cheat Sheet and shared that she and Beador had the best of intentions to be friends this season – it just didn't go as they both had hoped.
Heather Dubrow said her relationship with Shannon Beador goes off the rails fast
Dubrow said after she left RHOC five years ago she hadn't seen much of Beador but looked forward to reconnecting with her when she rejoined the series.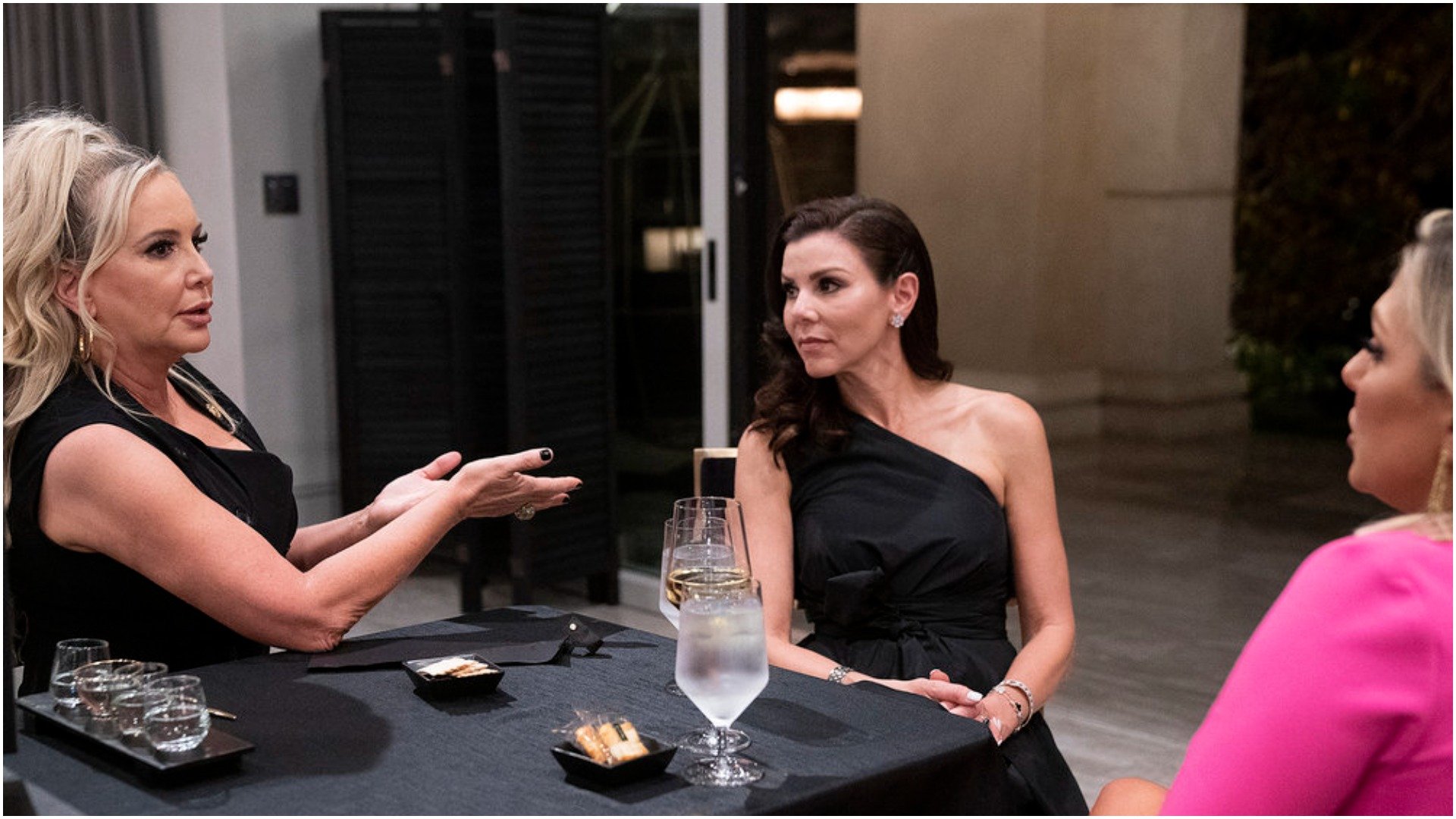 "I will tell you this, I've bumped into Shannon a couple of times," she shared. "We've texted a few times over the last five years. And I think we both came into the show with the best of intentions, honestly. But it really goes off the rails and it goes off the rails incredibly quickly in a way that's so not OK. And it's very, very difficult to try to recover from."
The RHOC Season 16 trailer flicked at drama between Dubrow and Beador, especially when Dubrow possibly blocks Beador's call. Dubrow is later seen telling Emily Simpson and Gina Kirschenheiter, "Shannon told me that the two of you were not to be trusted." Simpson and Kirschenheiter then confront Beador.
Heather Dubrow said 'RHOC' was ready for a change
Could Beador be jealous of Dubrow or her return? Dubrow wouldn't elaborate. But she revealed why she came back and how the show was pitched to her. She also admitted she didn't watch RHOC when she wasn't on the show.
"I always say, like when you graduate college, you don't still follow your sorority Twitter feed, you know?" she said. "You move on." She then said that while she didn't watch the show, she did hear that last season prompted a fresh direction for RHOC.
"So I mean, I've heard, obviously, but I don't specifically know what happened," she said. "But when I was pitched to come back, it was like, 'Look, here's what we'd like to do with the show.' And I think Andy's [Cohen] been very vocal about this, you know, time for a reboot. We've lost some of the glory that was Orange County. And you know, these inspirational aspirational lifestyles. And these beautiful trips and the clothes and these friends. Where are these friends that have these relationships? Like, where is all that?"
'RHOC' promises drama and more personal stories
Dubrow said the season will be filled with the interpersonal stories that the Housewives franchise was built on, along with the drama that's added extra heat to the series.
"I also think that Orange County, out of all of the franchises, I think each of them do like one thing, really, really well," she remarked. "I mean, lots of things, but like in particular, their franchise. Like Beverly Hills, they're together as a group a lot. And I would say, I mean, I don't watch every franchise, but to me, like more than other franchises, it seems more about like the group, right?"
"And I would say in Orange County, there's a lot more personal stories," she reflected. "There's all the drama that everyone's going to love and it starts off with a bang. There's a lot of drama. But I think the personal stories are so interesting and so compelling. And I think that the audience is really going to invest in some new people. And maybe become reinvested in characters that they didn't know that well."
The Real Housewives of Orange County Season 16 premiere is on Wed., Dec. 1 at 9/8c on Bravo.
Source: Read Full Article