Ahead of its release, Sonic the Hedgehog didn't exactly seem like a sure thing. Sure, the character's long history and built-in fan base boded well. But video game adaptations are often a mixed bag and almost never well-received. However, Sonic the Hedgehog wound up one of 2020's biggest movies. Now here's what we know about Sonic the Hedgehog 2 so far.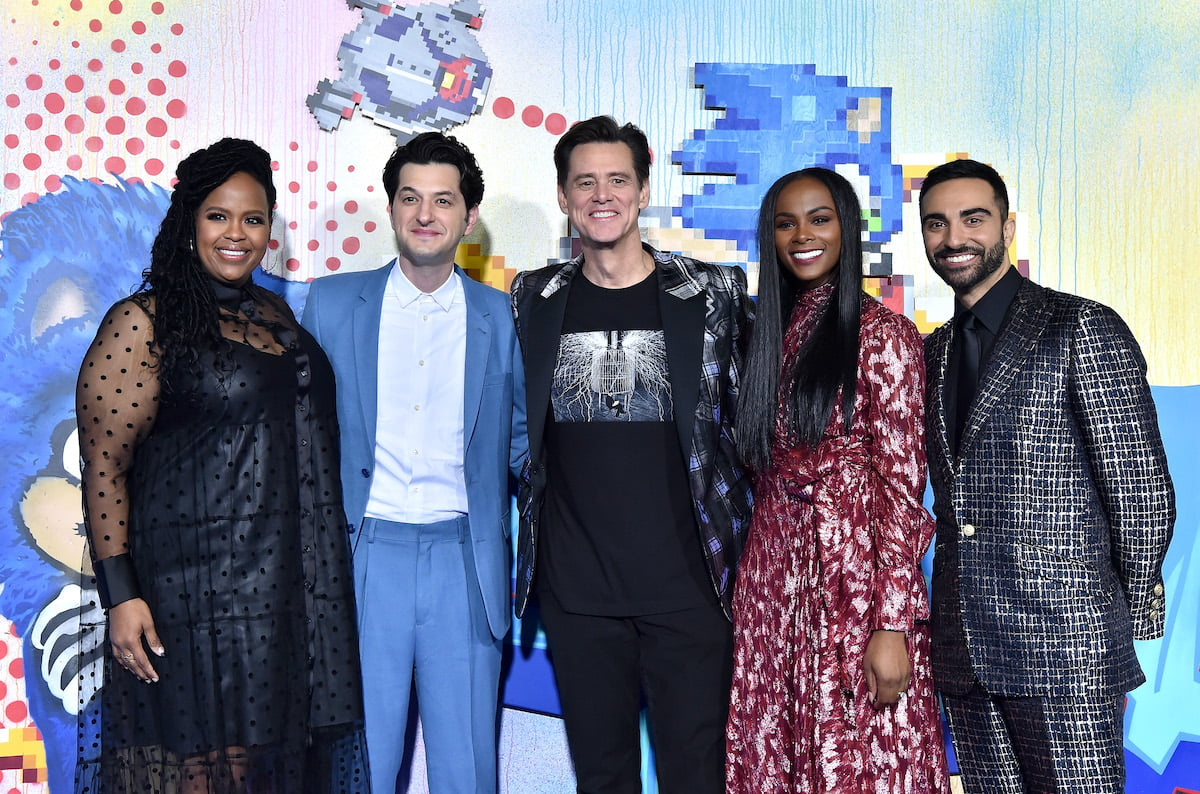 'Sonic the Hedgehog 2' will bring the character's friends along this time
Fans of Sonic the Hedgehog were less than pleased when the character's initial design leaked. However, Paramount and director Jeff Fowler worked hard to completely retool Sonic's (voiced by Ben Schwartz) look for the film's theatrical release. Thankfully, this same design will likely serve as the inspiration for the other game characters coming in to the sequel.
As the first film's mid-credits scene reveals, Sonic's most famous ally, Miles "Tails" Prower, has a role to play in Sonic the Hedgehog 2. And rumor has it that Knuckles the Echidna — another popular figure from the game series — will appear as well. Knuckles is overall an ally of Sonic, but the two have a famously contentious relationship, which could be fun to see on screen.
The principal human cast, including Jim Carrey, is back for the sequel too
Of course, Schwartz is back to voice Sonic. But the actor will be reunited with his co-stars when the sequel hits theaters. James Marsden — whose character, Tom, found himself on a road trip with Sonic in the first film — will return. And Tika Sumpter is back as Tom's wife, Maddie. The two characters formed a makeshift family with Sonic by the end of the first movie.
Meanwhile, Jim Carrey's Dr. Robotnik will continue to wreak havoc in Sonic the Hedgehog 2, presumably sporting a look more in line with the games. The first film served essentially as an origin story for the character. And as fans know, its finale saw Carrey with Robotnik's signature bald head and overgrown mustache. The actor delivered a crowd-pleasing performance in the role.
Fans can see 'Sonic the Hedgehog 2' on April 8, 2022
Soon after the first movie's release, Paramount announced a sequel was in the works. Sonic the Hedgehog 2 is currently slated for an April 8, 2022, release date. And by all accounts, the project appears to be right on track. Sumpter even confirmed the shooting date and locations on Live with Kelly and Ryan (via Sonic News & Updates • Tails' Channel).
According to the actor, Sonic the Hedgehog 2 begins filming in March 2021 in both Hawaii and Vancouver. The first film was mostly filmed in Vancouver as well, doubling as the small town of Green Hills, Montana. But the addition of Hawaii has hardcore Sonic fans wondering if the speedy hedgehog and his human friends might be heading back to his tropical homeworld.
Source: Read Full Article