In mere weeks, The Blacklist Season 9 premieres on NBC. After a stunning season 9 finale, fans are eagerly awaiting the first episode of season 9. The mystery surrounding what's become of criminal informant Raymond Reddington (James Spader) and the FBI task force team is almost too much. With the release of the first episode's synopsis, here's what to expect.
'The Blacklist' criminal Raymond Reddington is missing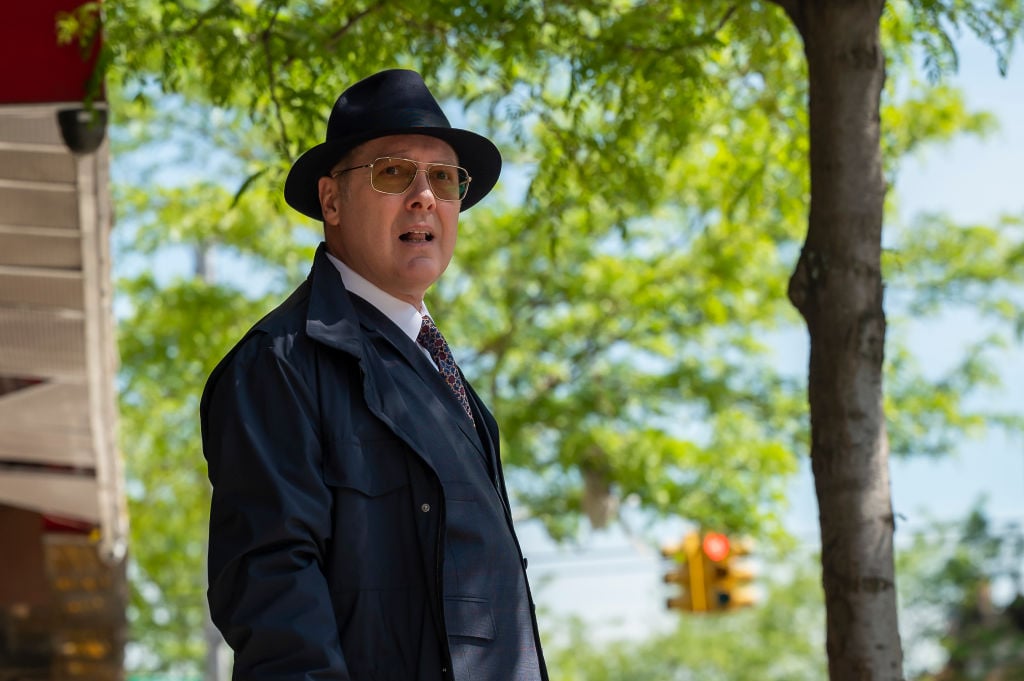 In recent weeks, The Blacklist team has released a few critical details about what's ahead in season 9. The Oct. 21 episode "The Skinner" promises a big start to the season. Poster art shows Reddington without his longtime muse, Elizabeth Keen (Megan Boone). The tagline, "Someone's Going to Pay," is written beside him. The flames in his eyes suggest that Red could have a plan to avenge Liz's death.
However, leaked photos of Donald Ressler (Diego Klattenhoff) and behind-the-scenes information about the first episode suggest Reddington is hiding somewhere in Cuba. The synopsis states that Red's "whereabouts are unknown," which brings on more questions. Why is he in hiding? Does he have a plan? Has he recovered from his mysterious illness?
'The Blacklist' task force team has been disbanded
We had an inkling of an idea that the season 8 finale episode "Konets" meant the end of things. The task force team would dissipate moving forward because they had to. Cynthia Panabaker (Deirdre Lovejoy) demanded the task force team and Liz "scrubbed," as well, and Reddington "kicked free."
It looks like Panabaker got her way in some form. The Liz thing is dead in the proverbial water, Reddington is M.I.A., and the task force team begins with a two-year time jump — disbanded. There's a lot we can dive into here. In terms of Panabaker's role and whether she'll eventually be outed as a mole, we'll have to wait and see. For now, everything she threatened came to fruition.
Elizabeth Keen is really dead — sorry
The official synopsis states the following for the first episode, "The Skinner" (No. 164):
"In the two years following Elizabeth Keen's death, Reddington and the task force have disbanded, with Red's whereabouts unknown, but when one of their own is injured in the line of duty, they are drawn back together to bring down a global conspiracy."
We hate to break it to anyone hoping for Boone's return. But, it looks like the show is moving ahead with her confirmed death. We understand that she's faked her death before, and we also know nothing is as it seems on The Blacklist. For that reason, we'll take the synopsis as it is and hope the writers don't make us regret trusting them (again).
The Blacklist Season 9 returns Thursday, Oct. 21, to NBC.
Source: Read Full Article