Should I Actually Watch This? This is the question we all ask when the next big movie comes out. In this review, Cosmo will answer that question for you, without giving the whole thing away.
This post contains some spoilers about the Chilling Adventures of Sabrina episode "A Midwinter's Tale."
If the season one finale of Chilling Adventures of Sabrina left you clamoring for more (Sabrina signed the Book of the Beast and changed her hair! She broke up with Harvey! The Red Angel of Death nearly killed everyone!), don't get your hopes too high for resolutions to 'Brina's problems. While you're at it, feel free to have a second or third activity to keep you entertained. That laundry isn't going to wash itself, and that Instagram feed will eventually refresh. Taking place over the week before Christmas, or Solstice—the witches' preferred term for the time of year involving tinsel and spirit-warding with yule logs—"A Midwinter's Tale," premiering on Netflix this Friday, is a bit of a slow burn.
To be completely honest, the special behaves more like a bonus episode than an impactful moment to bridge fans to next season (April 2019). It's basically a fun Christmas party you forget about the second you arrive home and take off your 45 pounds of winter gear.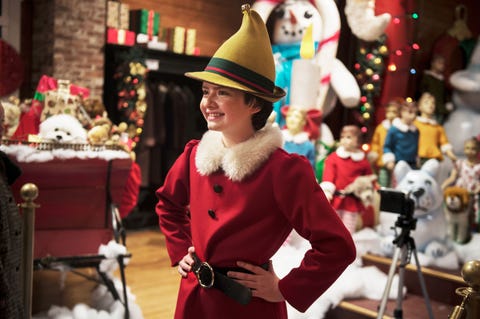 Sure, a lot happens—there's a cool séance for Sabrina's mother, who we last met in limbo, and Susie is kidnapped by a demon dressed as Santa—but nothing legitimately moves the plot forward. In fact, the episode's most fleshed-out storyline peaks and wraps before the credits roll, involving a witch who's a dead ringer for Kate McKinnon and has roots in 13th century Icelandic folklore.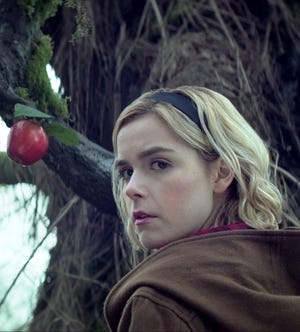 The only moment that will have repercussions on season 2 is Zelda's big decision regarding Leticia (Father Blackwood's child she kidnapped at the end of season one). Look forward to an end to this short kidnapping storyline. "The truth is she's not safe here. Desmelda can raise her in seclusion, teaching her the old ways as it's her birthright," Zelda says. Of course, she's referring to the witch who fled Greendale, mentioned in season one, episode seven, "Feast of Feasts."
Surely, Blackwood will find out about this, one way or another, but with so many unanswered questions on the line, season two will have its hands full and likely reduce this matter to an afterthought.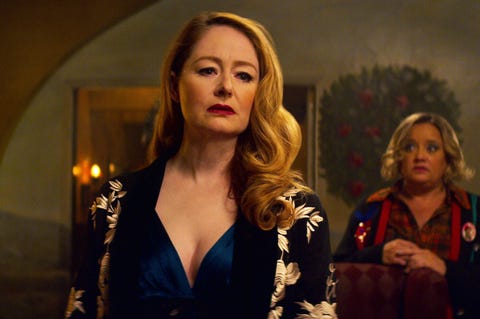 If the purpose of a Christmas special of any TV show is to entertain—at whatever pace—and place your favorite characters amongst beautifully lit trees, hot cocoa, and holiday cheer, "A Midwinter's Tale" fits right in. While it's no "Holiday Armadillo" from Friends or any Chrismmukah episode of The O.C., the effort is appreciated.
Those hoping for a major Sabrina and Harvey development or more damage from Madam Satan/Miss Wardwell (beyond her yule log antics) will have to wait until the holiday cheer has died down. Christmas—sorry, Solstice—comes but once a year, but you know what else is coming? New episodes of Chilling Adventures of Sabrina, which will hopefully make up for this holiday break, which was fine. Not the best. But fine.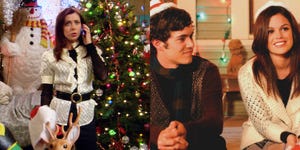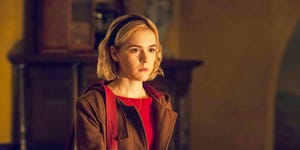 Source: Read Full Article