Netflix's Ratched relies on lighting and sound effects to create its eerie ambience just as much as it relies on the script. In fact, some of the One Flew Over the Cuckoo's Nest prequel's most stylistic moments are thanks to the use of red and green lighting flooding the screen as characters continue down their journey of moral ambiguity.
Those moments are heightened by the show's score, created by Mac Quayle. If you found yourself thinking, "Wait, where have I heard this music before?" throughout Ratched's first season, that's because Quayle's score was heavily influenced by the famed score from Cape Fear.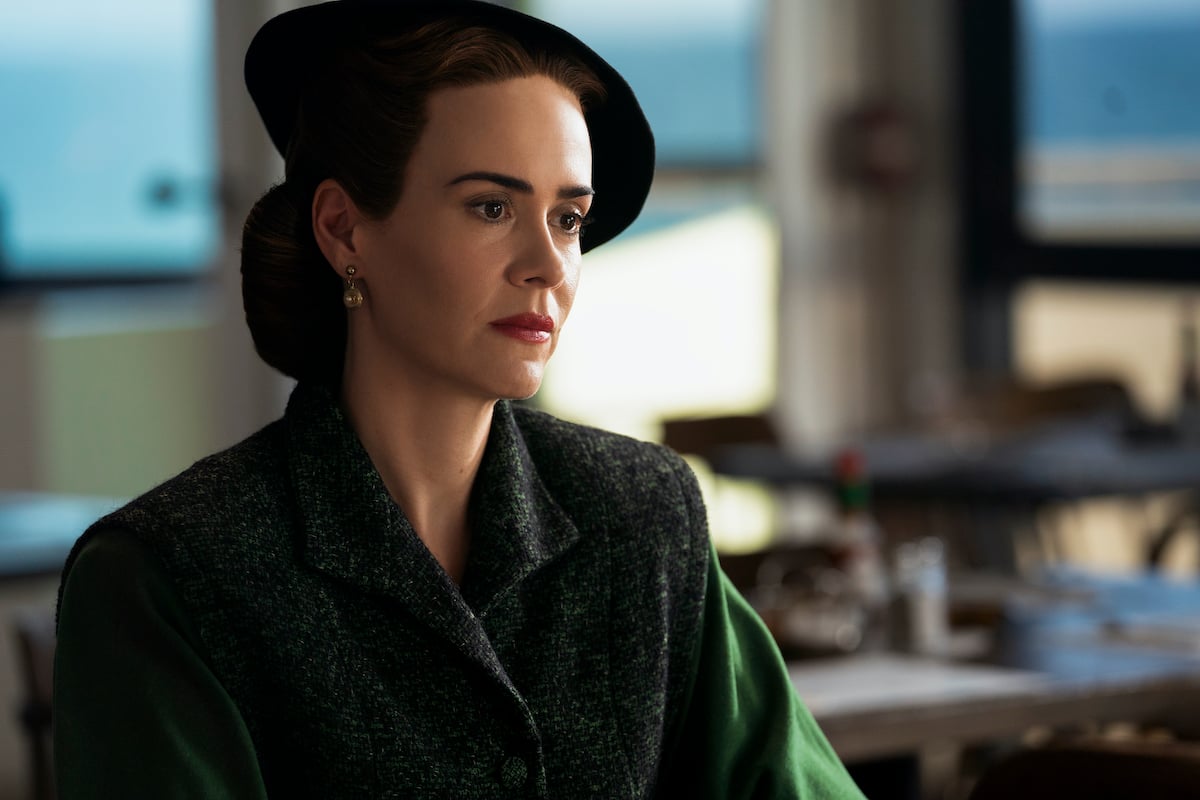 The 'Ratched' score is inspired by 'Cape Fear'
The original film was released in 1962 and remade by Martin Scorsese in 1991, but the original 1962 score is what the remake and Ratched use as a jumping off point.
Composed by Bernard Herrmann, the score is threatening and frightening—a perfect combination for a story about a convicted rapist determined to get revenge against the man who helped imprison him. Elmer Bernstein adapted the score for the 1991 film.
You might not have heard of Herrmann before, but you've undoubtedly heard his work. The famed composer is to thank for some of Hollywood's most unforgettable scores.
The 'Cape Fear' score was composed by Bernard Herrmann, who scored 'Psycho'
Among others, Herrmann scored Citizen Kane (1941), Vertigo (1958), and arguably the most famous film score in history, Psycho (1960).
Herrmann's ability to create the tension of a scene through music makes him the perfect inspiration for a show like Ratched. Nurse Ratched being one of film's most iconic villains, a score that was cinematic in sound and terrifying in the feelings it produced was much needed.
It's easy to see parallels between the characters in Cape Fear, Psycho, and Ratched. In both Cape Fear and Ratched, there's a man seeking revenge who is willing to kill to reach his goals. Edmund Tolleson ends up locked up in the Lucia State Hospital mental institution following his crimes, and Psycho's Norman Bates is in a mental institution by the end of the Alfred Hitchcock classic (the same can't be said for Norman Bates' fate in Bates Motel—another villain origin story series).
As for Quayle, the composer has joined forces with Ryan Murphy for a slew of projects. He composed the scores for American Horror Story, POSE, The Politician, Scream Queens, American Crime Story, and Feud: Bette and Joan. Outside of the Murphy television universe, Quayle scored Mr. Robot, HBO's The Vow, and 9-1-1, plus handful of films. No doubt he will continue to build on Ratched's illustrious score for its second season, which has been green lit at Netflix.
If Ratched co-creator Evan Romansky's full vision of the show comes to life, the series will span four seasons. There is much more to learn about Nurse Mildred Ratched before we get to the events of Cuckoo's Nest, after all. Bring on more creepy music!
Source: Read Full Article