With the WandaVision finale coming up this Friday, there are quite a few loose ends that the show needs to tie up. One is Paul Bettany's elusive special guest cameo that he teased near the start of the season. And while there have been a lot of guesses, it turns out that it might not be what it seemed. [Spoiler alert: Spoilers ahead for WandaVision].
Paul Bettany teased an extra special cameo from someone he's been dying to work with for years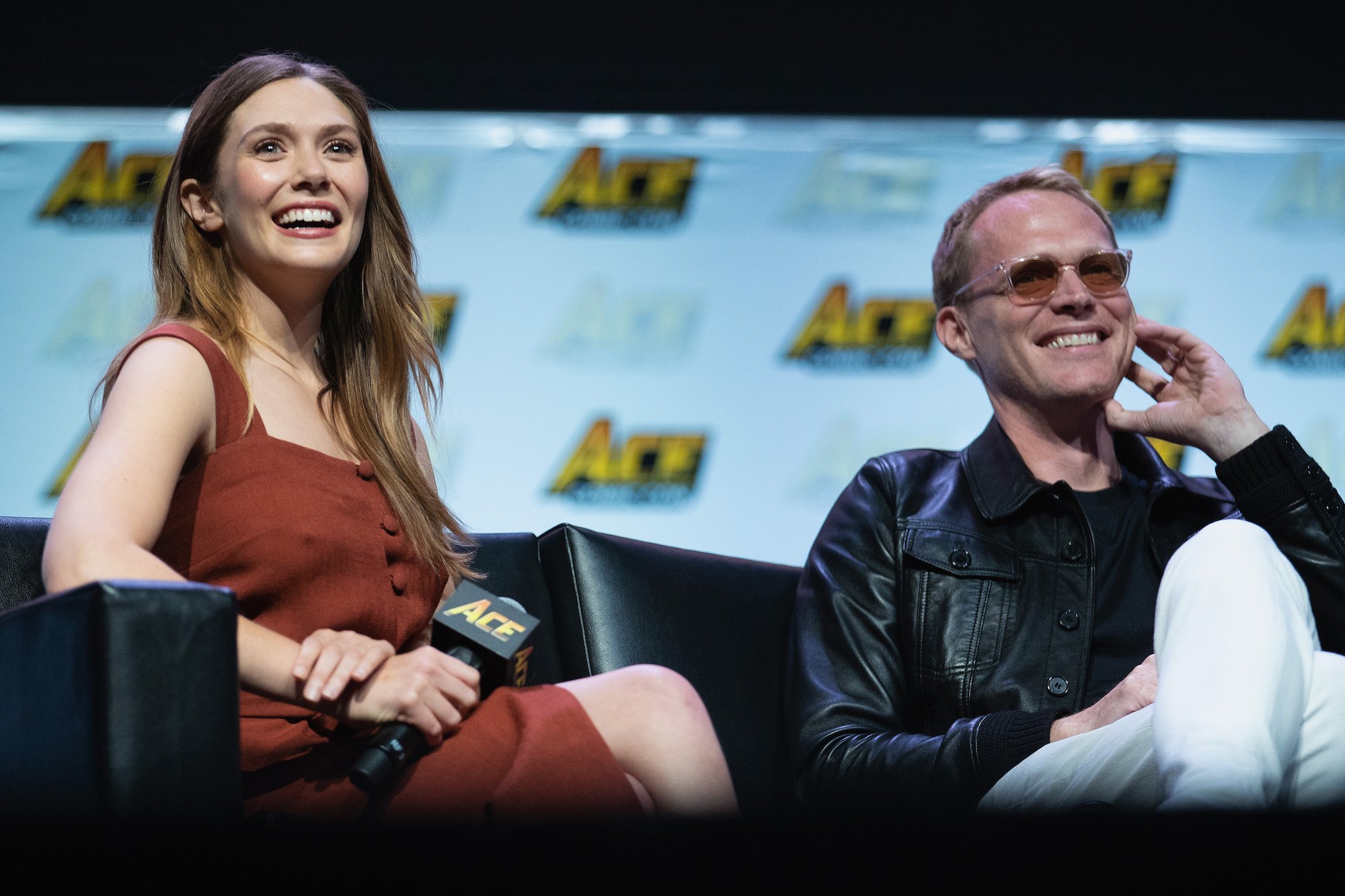 Even before WandaVision started, there was a ton of potential for cameos. The Marvel Cinematic Universe is chock full of connections (duh) and they tend to overlap, with characters crossing paths time and again. While this is the first series on Disney+, it would be tough to say how it could go, since Marvel hadn't done something like this before. But, still, it was highly possible. 
And then Bettany shared some really juicy tidbits about a potential guest star that he was just so stoked he got to work with. Someone he was just so shocked hadn't been leaked before the premiere.
"I work with this actor that I've always wanted to work with and we have fireworks together, the scenes are great and I think people are going to be really excited," Bettany told the Lights Camera Barstool podcast in January according to IndieWire. "I've always wanted to work with this guy and the scenes are pretty intense."
He reiterated this sentiment again during his Esquire interview on Feb. 18.
"There is one character that has not been revealed. And it is very exciting," The Vision actor said. "It is an actor I've longed to work with all of my life. We have some amazing scenes together and I think the chemistry between us is extraordinary and fireworks on set."
But the director said that he's not answering anything about Bettany's comments
So, of course, fans were wracking their brains trying to figure out who the heck Bettany was talking about. He told Esquire that it wasn't Evan Peters (since that came out after he appeared as Quicksilver as well) and there hadn't been another cameo since.
With that said, though, WandaVision's director Matt Shakman told HuffPost on March 1 that he was not even going to touch on the actor who Bettany was referring to.
"I'm gonna let Paul Bettany answer that question," he said. "He dug himself this hole. He can get out of it."
Now, there is a theory that has become more popular since Episode 8's mid-credit scene. White Vision showed up since S.W.O.R.D. and Hayward were able to power it with Wanda's energy from the missile she sent back. Obviously, they're going to send it in to attack Wanda, and there will be a faceoff with Wanda's version of Vision and this White Vision. So it's now possible that Bettany was just hyping up the fact that this actor that he's been dying to work with all his life was just himself.
"I don't know," Shakman when HuffPost asked him specifically about this theory. "We'll have to let Paul answer that question."
Of course, Bettany hasn't answered this question yet and most likely won't until after the finale happens. But regardless, Shakman has been "blown away" by fans' participation in the show from theories and their enthusiasm for it.
"We never could have expected this kind of response," he said. "We didn't as we were making it, and the idea that there is this passionate, inspired audience out there… it's really inspiring to all of us."
The director said that while some will be disappointed by all their theories not coming true, he hopes it's a satisfying ending
While Shakman loves the TikToks and the memes, he also said that he passes along them all to the cast, writers, and crew. However, going off the topic of theories, he did say that because there were so many, and some were really out there, there might be some disappointed fans out there.
"I hope that they feel like the journey was satisfying for them. I know there are so many theories out there," he told Entertainment Weekly on March 2. "There will be a lot of people who will no doubt be disappointed by one theory or another."
Some theories ranged from the introduction of the X-Men to the Fantastic Four, but at its core, WandaVision was always going to be about Wanda Maximoff. And always has been. She joined the Avengers drenched in her grief following Avengers: Age of Ultron, and different situations have plagued her with it since. With Vision's death, it's obvious she's working through it and this series is all about that.
"We're always telling this story about Wanda dealing with grief and learning how to accept that loss," Shakman said. "Hopefully people will find that the finale is surprising but also satisfying and that it feels inevitable because it's the same story they've been watching the whole time."
Source: Read Full Article