The president described Heather Nauert as "very talented, very smart, very quick", adding: "I think she's going to be respected by all."
If confirmed by the Senate, she will take over from Nikki Haley, who announced in October that she would be stepping down at the end of the year.
But the nomination has been met with concern, considering comments Ms Nauert has made in the past and her relative inexperience.
She has been in her current role as spokeswoman for the US State Department since April 2017.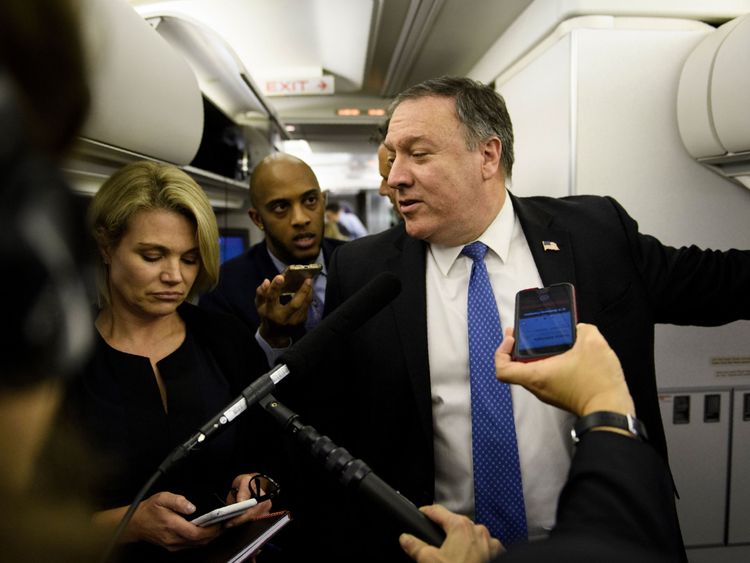 From March until October this year, the 48-year-old, from Rockford, Illinois, worked as acting undersecretary for public diplomacy and public affairs.
Before that, from 2012 until she was appointed to government by Mr Trump, she was a presenter on Fox and Friends, the news channel's flagship show that often featured the mogul as a political pundit before he ran for office.
But the most high profile criticism of Ms Nauert came after she gave the example of the D-Day landings as evidence of a longstanding relationship between Germany and Washington.
She told a reporter: "When you talk about Germany, we have a very strong relationship with the government of Germany.
"Tomorrow is the anniversary of the D-Day invasion. We obviously have a very long history with the government of Germany, and we have a strong relationship with the government."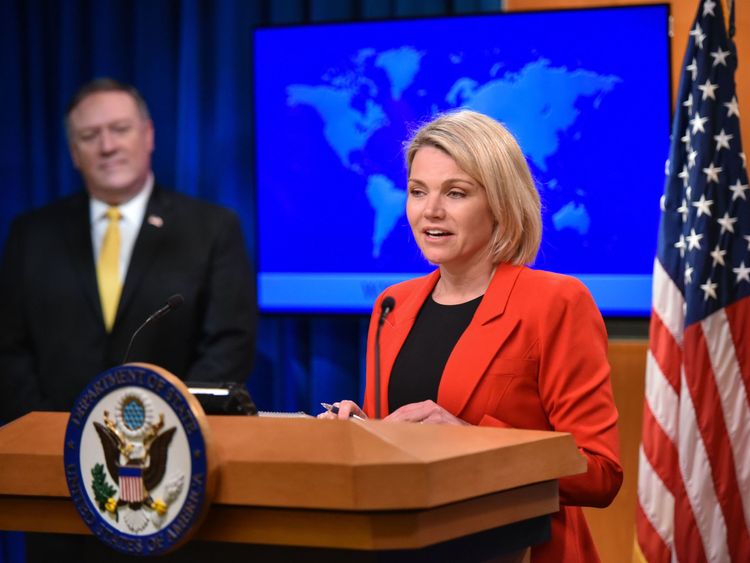 She also shocked journalists when being quizzed about what the Trump administration was doing to help end the civil war in Syria by saying: "I don't know what some of you expect us to do."
Her appointment comes amid rumours of an impending reshuffle, as Mr Trump looks to clear out those who are less than loyal to his agenda.
Jonathan Swan, a reporter for US political website Axios, said earlier this year that Ms Nauert is one of the few in her department whose loyalty has never been questioned.
A White House insider told him: "With all the stink attached to the State Department, she's one person who all the Trump people know is a Trump person."
She is said to get on particularly well with Secretary of State Mike Pompeo, with whom she has visited multiple countries, in addition to those she went to with Mr Pompeo's predecessor Rex Tillerson.
Her tweets since her appointment to the State Department nearly two years ago show obvious support for the administration's policies, but she has also retweeted investigative journalism carried out by news organisations Mr Trump has accused of failing or reporting "fake news".
She has also remained a strong supporter of her former employer Fox News.
Ex-US ambassador to Russia, Michael McFaul, criticised the choice, saying her job as spokeswoman at the State Department is "to read talking points and explain policy."
He said the job of UN ambassador was very different and usually requires foreign policy or diplomatic expertise or both.
She is likely to have to undergo an intense interview by the Senate as part of her confirmation process, but analysts say she is likely to be approved as the ratio of Republicans to Democrats is now 53-47.
Source: Read Full Article