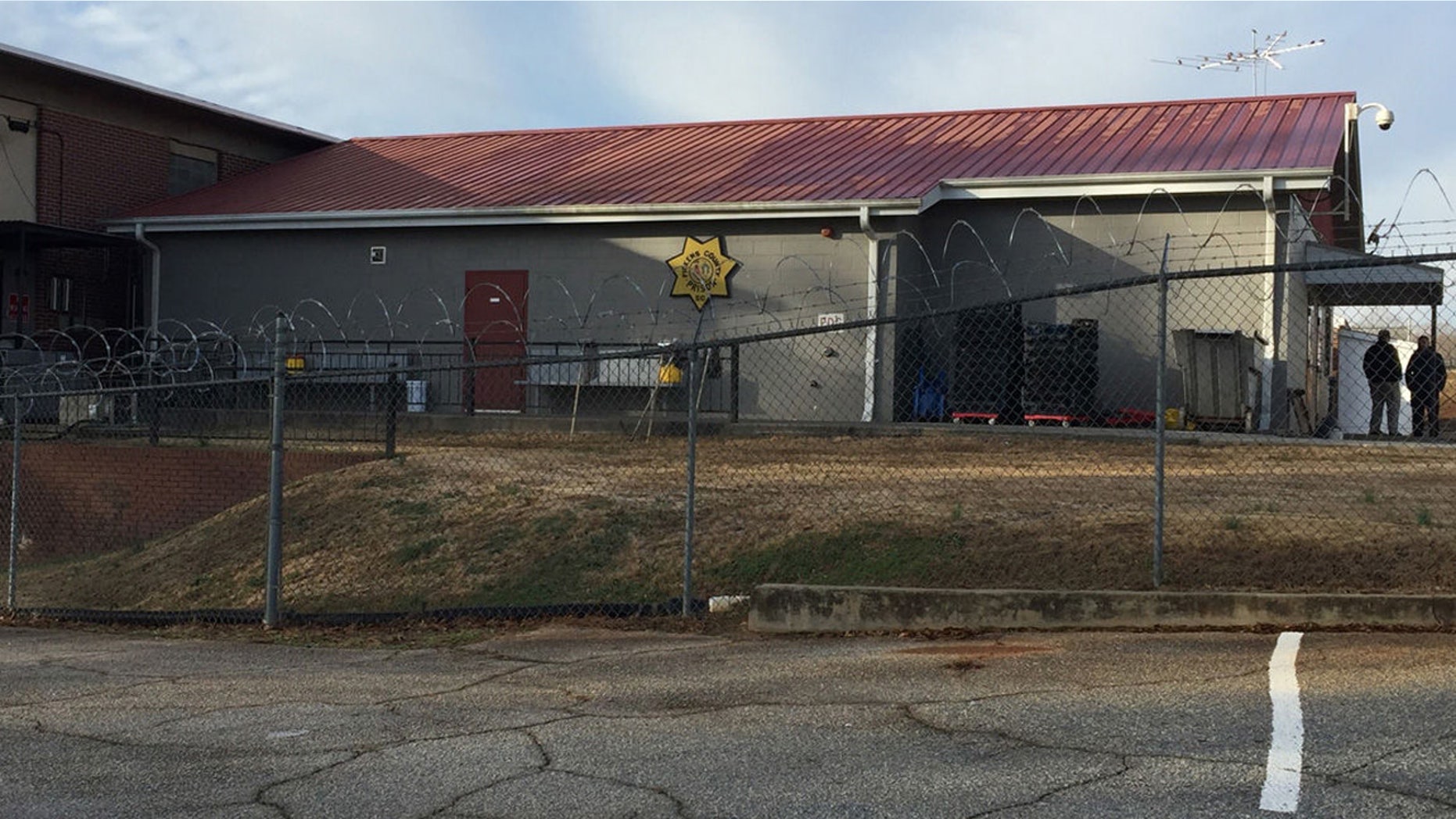 One inmate was killed by a homeowner and another was taken into custody after escaping from a prison in South Carolina early Tuesday, officials said.
One inmate was shot dead by a homeowner and another escapee was captured soon after the pair engineered an ill-fated, early-morning prison break Tuesday from a facility in South Carolina, officials said.
The Pickens County Sheriff's Office told FOX Carolina the two inmates escaped around 2:40 a.m. from the Pickens County Prison, located about 25 miles west of Greenville. The pair had attacked two detention center officers and held them captive before escaping the facility.
"One of the inmates has been captured and is in custody here in Pickens County and the second inmate has been shot by a homeowner and is deceased," the sheriff's office told the Anderson Independent Mail.
The shooting took place in the community a short distance from the prison facility, the sheriff's office added.
Additional details about the escape and the identities of the inmates were not immediately released.
The sheriff's office is expected to hold a news conference at 11 a.m. Tuesday to release more information.
Source: Read Full Article