Ty'Jier Terrell says he woke up to screams and the sight of his fellow youth-football teammates bleeding as their charter bus rolled down an embankment just outside Little Rock Arkansas.
"I woke up when I felt something hit my head," 13-year-old Ty'Jier told CBS affiliate station WREG-TV in Memphis, Tennessee. "Everybody was screaming, crying."
The Arkansas State Police were continuing Tuesday to investigate why the bus went off Interstate 30 near Little Rock, Arkansas, early Monday morning as Ty'Jier and his teammates were headed home to Memphis from a youth football championship game in Dallas, Texas.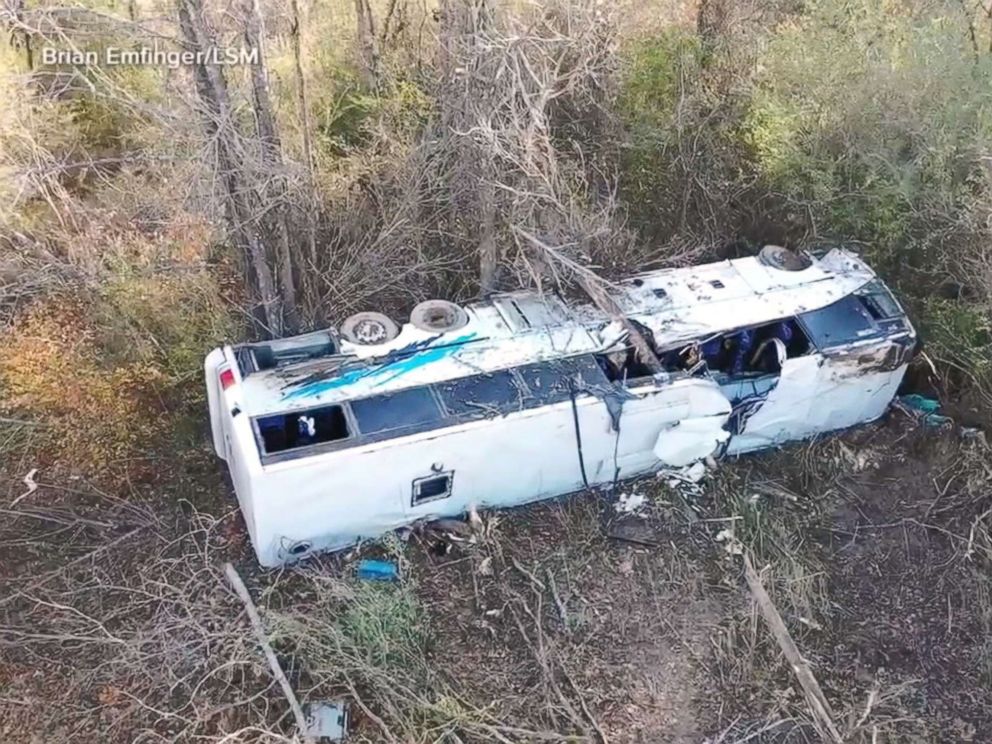 The driver, identified by state police as 66-year-old Eula Jarrett of Tennessee, told investigators she lost control of the bus, but it remains unclear why she lost control, officials said. Investigators said the weather was clear and road conditions were dry at the time of the crash.
Police said the bus careened off the highway about 2:40 a.m. and rolled down an embankment, coming to a rest on his right side.
Asked if driver fatigue could have played a role in the crash, a state police official told ABC News that investigators "are taking into consideration all potential contributing factors that may have played a role in causing the bus to leave the roadway."
Killed in the crash was 9-year-old Kameron Johnson, according to the Saline County, Arkansas, coroner. At least 45 other children and adults were injured, many of them suffering broken bones, contusions and head injuries.
Police said the injured children ranged in age from 8 to 13 and were members of the Orange Mound Youth Association in Memphis.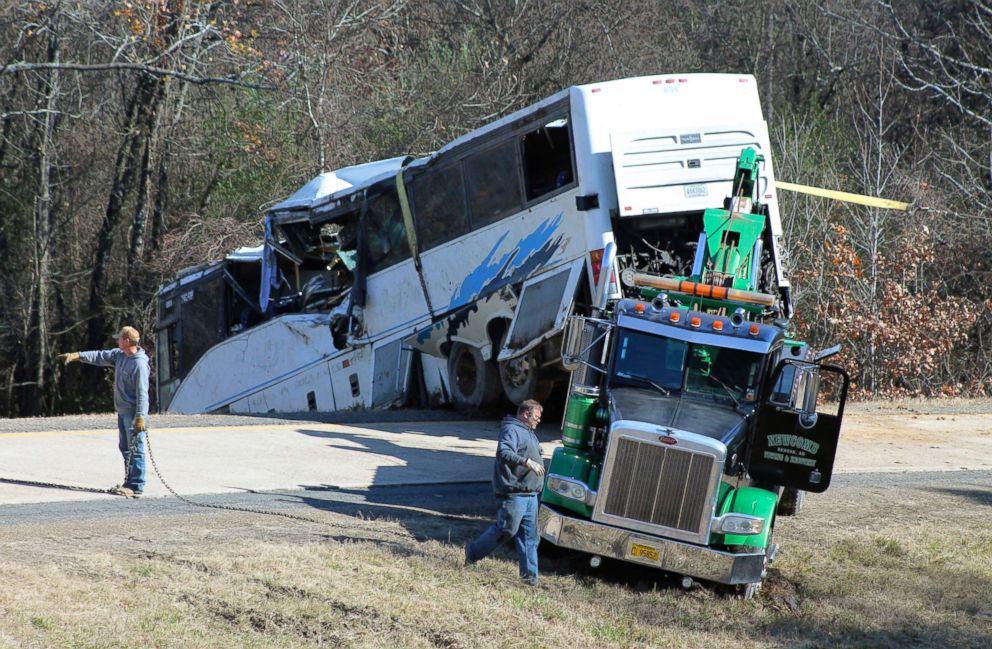 Ty'Jier suffered a gash on the right side of his head that required 18 stitches to close.
"I was scared 'cause everybody was bleeding and I had a lot of blood all over my T-shirt before I changed at the hospital," Ty'Jier said.
He said he escaped from the bus through an emergency hatch in the roof.
Damous Hailey, one of the coaches on the bus, told the Associated Press that he was sitting behind the driver when the bus began to swerve, leave the roadway and tumble down the steep embankment.
"When the bus started flipping, the kids were hollering and we were trying to calm them down," Hailey said, sitting in a wheelchair at Saline Memorial Hospital in Benton, Arkansas. "I was holding on, trying to make sure I didn't get thrown out."
Hailey, who suffered injuries to his right leg and side, described the crash as "horrific."
"You can imagine what happened when these kids were thrown around when their bus went flying at 50 mph into the forest," he said.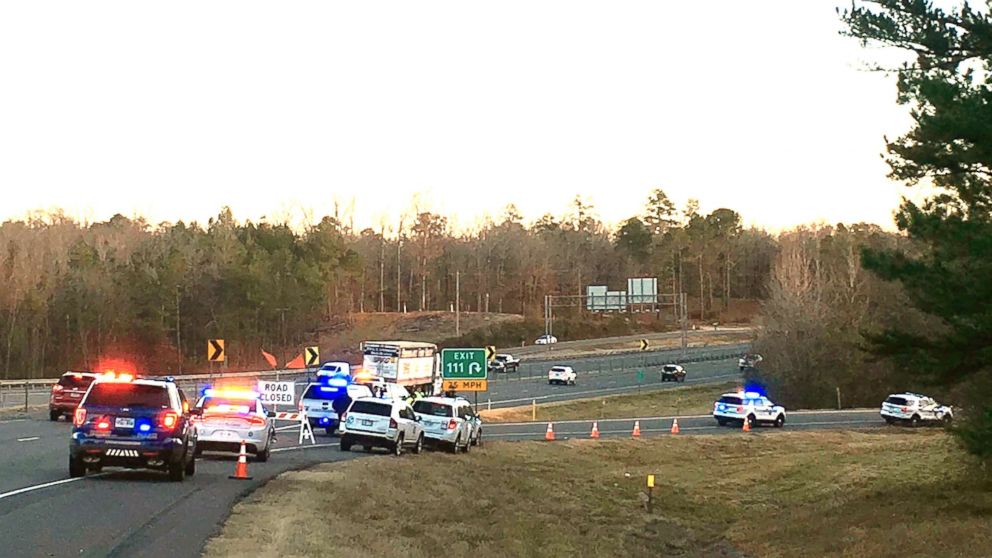 The charter bus is owned by Scott Shuttle Services of Somerville, Tennessee. Representatives of the company did not respond to a request for comment from ABC News.
Records show the bus company, which operates five vehicles and employs seven drivers, has previously been fined $3,250 in 2015 for violating federal license and periodic inspection regulations, according to records obtained by ABC News from the Federal Motor Carrier Safety Administration.
In May, the company failed a basic driver fitness compliance review after one of its drivers was found not to have proper licenses to operate a bus, according to records. The company was fined $3,490.
One of Scott Shuttle Services' buses was also involved in a minor crash with another vehicle in November 2017 in Jackson, Tennessee, according to the Tennessee Highway Patrol. No one was injured in the accident and no citations were issued.
Hours after Monday's the wreck, students at Coleman Elementary School in Memphis were told that their classmate, Kameron Johnson, a third grader, was killed.
"You just saw heartache. You saw our hearts broken. You saw tears. You saw hugs," Nickalous Manning, superintendent of Aspire Public Schools, told reporters.
"It's hard to put into words what this young person, what the future had for him. But he's definitely a young person that's near and dear to our hearts," Manning said of Kameron. "He made a huge impact on our school."
Source: Read Full Article