The Age has asked prominent Victorians to reveal their favourite places and activities of the summer holiday season.
Today, Catriona Rowntree, a presenter on Nine's travel show Getaway and host of Country House Hunters Australia, reveals a guilty pleasure that might surprise.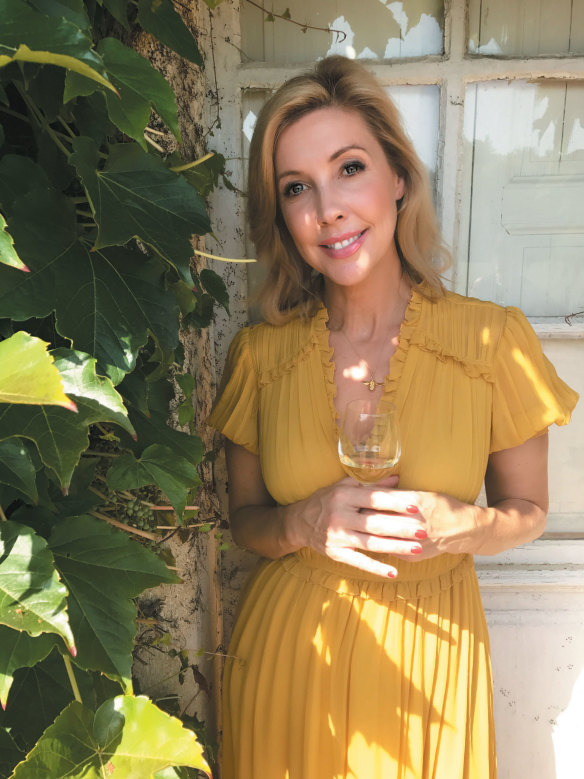 Catriona Rowntree loves Cheezels.
What does a Victorian summer mean to you?
Hard work! It's ironic that I fell in love with a farmer so when we have our off-ratings summer break from filming, he comes into his busiest time of year: harvest. I help him as much as I can. I drive the header (very slowly) or the chaser bins, and I'm now learning to fly too. Everyone is so busy, and it's all hands on deck. But I love this double life I lead; it's fantastic fun. It means we can only take short breaks and drive holidays, but I grew up doing that, with my mum throwing us in the station wagon and off we'd go. Now it's the same with my children.
What is the first place you take visitors?
It sounds really weird, but I love to take them down to the beautiful Geelong waterfront, then we go to the Cats' [GMHBA] stadium, where you can sit in the cafe and look through the floor-to-ceiling glass and observe the players. It still feels so novel to me, and it's so enjoyable. I feel very fortunate to be where I landed and to be adopted by the community.
Geelong's waterfront.Credit:Visit Victoria
Is there a secret spot you escape to?
The Serendip Sanctuary at the base of the You Yangs, 60 kilometres from Melbourne. It's so peaceful there, and you can wander while emus and echidnas cross your path. It's such a quiet, green spot but is only half an hour from Geelong and half an hour to Avalon.
What's the best summer food?
Mangoes. Everyone remembers their first taste of a mango, and I remember it like it was yesterday. I love to eat seasonally, and I slice up a mango for my children every day. When I go to stay with friends over the summer, one of the nicest gifts you can ever give is a tray of gorgeous Queensland mangoes.
It's not summer without mangoes.Credit:Paul Harris
Is there a smell that defines summer?
The first hint of jasmine, which means the warm weather is on its way. I also love the fragrance of gardenias, although I can never grow them. But when I smell them, they always remind me of summer and my childhood in our family garden.
What's your favourite summer song?
Ed Sheeran's Celestial. People are using it at the moment to sum up their year, and it just lifts the spirits as it's so positive and makes you feel good.
I also love GANGgajang's Sounds Of Then (This Is Australia). I love to sing it at the top of my lungs. "Out on the patio, we sit …"
GANGgajang delivers the sound of summer.
What's the worst thing about summer?
The mozzies. It's been so wet lately, so the mozzies have all come out, and they're really annoying everyone.
What's your guilty summer pleasure?
Cheezels. I was asked to bring the pre-dinner nibbles on Christmas Day and the first thing I bought was Cheezels. All my friends know that if they drop in, they'll always get Cheezels. I just love them!
With Sue Williams
Most Viewed in National
From our partners
Source: Read Full Article