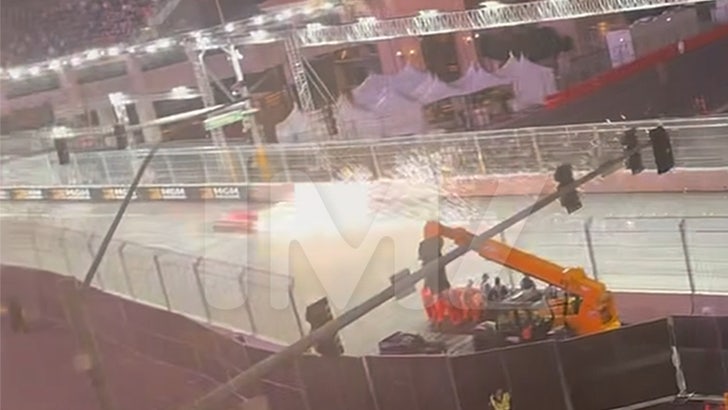 A Formula One car turned into a flamethrower during a practice run in Las Vegas Thursday night, spitting out a stream of fire that was caught on dramatic video.
Check out the footage, obtained by TMZ … several F1 cars, including a Ferrari, are zooming around the track built along the Vegas Strip for Saturday's celebrity-studded Formula One Grand Prix. Journey, J Balvin, John Legend, Keith Urban and Steve Aoki are all set to perform at the three-day event.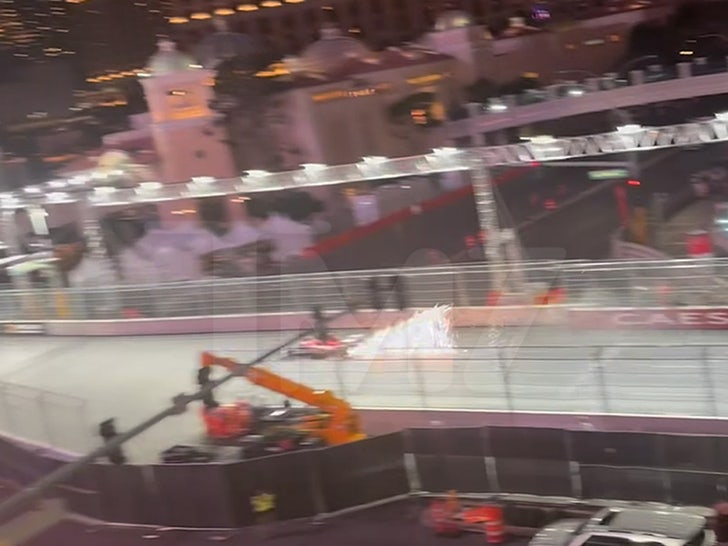 In the 19-second clip … the Ferrari roars down the track past The Cromwell Hotel and, suddenly a burst of flames shoots out from the back of the race car before it disappears from our view. One stunned onlooker reacts by yelling, "Wooooooo!"
Thankfully, no one was injured … and the police and fire departments did not have to respond to the scene.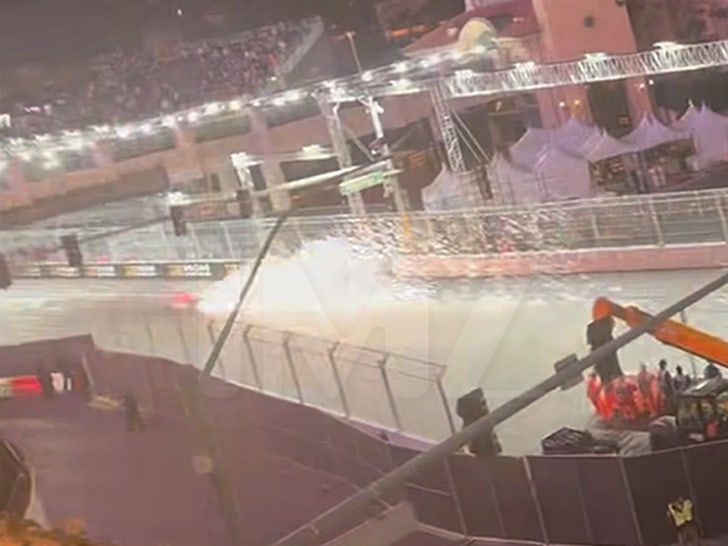 But, road workers were brought in to repair a manhole cover on the track, causing the second practice run to be delayed.
The Ferrari was also reportedly damaged. It was unclear, though, what made the car malfunction.
Source: Read Full Article