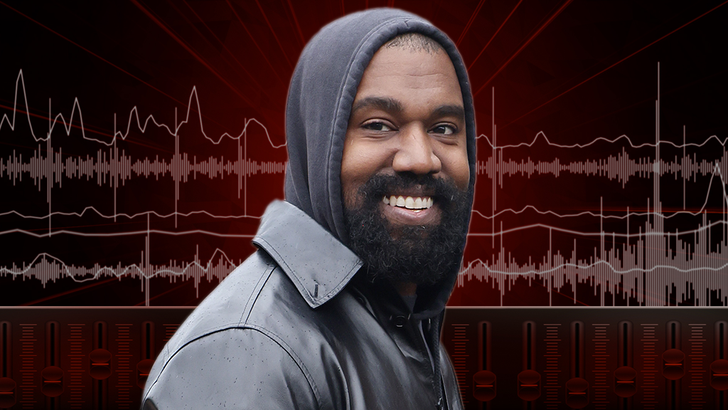 Kanye West seems to think that him hooking up with a Jewish woman absolves him on his antisemitic past — at least that's what we can glean from this new song snippet that leaked.
There's a clip floating around online right now that appears to show a guy listening to Ye playing a track super loudly in the distance — this as he continues to work on his new Ty Dolla $ign album out in the Middle East … where this footage was recorded.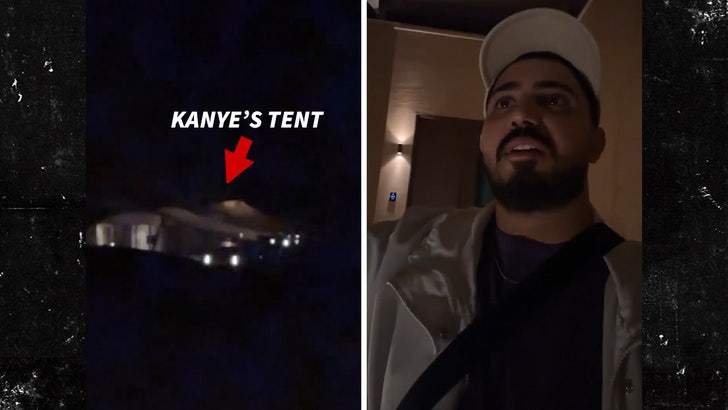 The snippet was captured by a content creator that goes by @mansorash on IG — in a couple different recordings, you can hear a song that features Ye rapping … "I just f***** a Jewish bitch," which comes right after something to the effect of "How can I be antisemitic?"
So, basically … Ye's rhetorically asking in this new track of his — how can I be antisemitic if I just banged this Jewish chick … which is problematic, and doesn't wash anything away.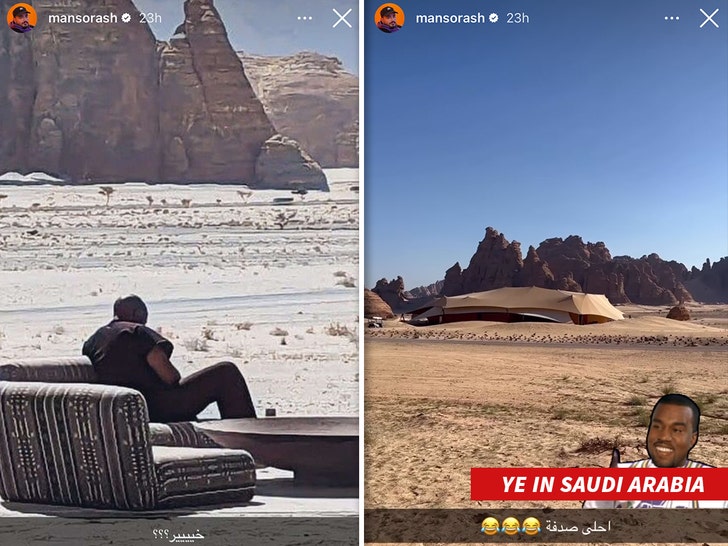 Based on what's filmed here … it appears Ye and co. have rented a giant tent out there in Alula, Saudi Arabia — where this influencer snapped KW and his not-so-secret campground.
On the face of it, Kanye's working on music for this delayed album … but the fact he's blasting his stuff in the desert is clearly pissing off the locals and others that are visiting the area — evidenced in this guy playfully telling Ye to pipe down and that they're trying to sleep.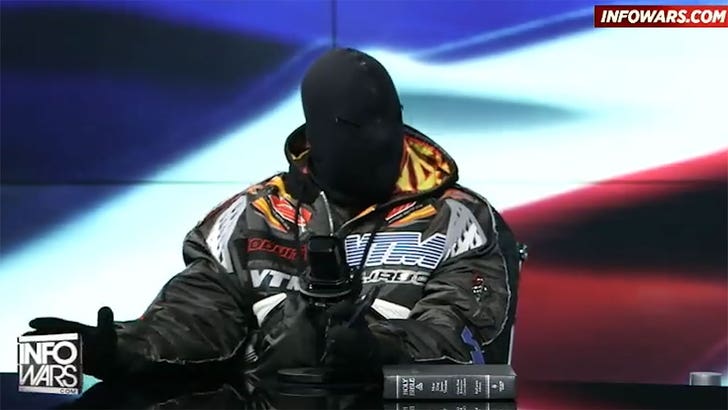 Of course, the fact he continues to reference Jewish people — even after last year's debacle where he straight-up praised Hitler — is astonishing. Sounds like the dude hasn't learned his lesson, and he's doubling down.
Source: Read Full Article