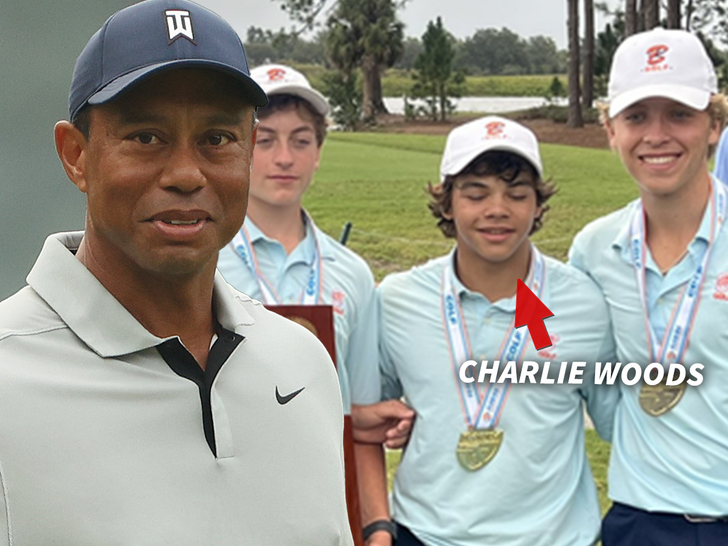 The tee clearly doesn't fall far from the green in the Woods family … 'cause Tiger's son, Charlie, just helped his high school win a golf championship!!
The 14-year-old freshman competed alongside four others for The Benjamin School's boys team at Florida's FHSAA Class A state championship this week … and with his two scores of 78 and 76, he helped his squad raise the coveted trophy on Wednesday afternoon.
Charlie finished fourth out of five on his team … and tied for 26th overall in the tournament. Dad was at the scene for the entirety of the week — cheering on his boy throughout the competition.
In addition to snagging a title medal, Charlie also had one of the best highlights of the week … sinking a long chip that elicited a very Tiger-like fist pump from the teenager.
Charlie now has some bragging rights over his Pops … as Tiger never won a state championship when he was growing up.
Then again, The Big Cat has 15 more major championships than Charlie … so there's a bit more catching up to do for the young Woods from here!
Source: Read Full Article