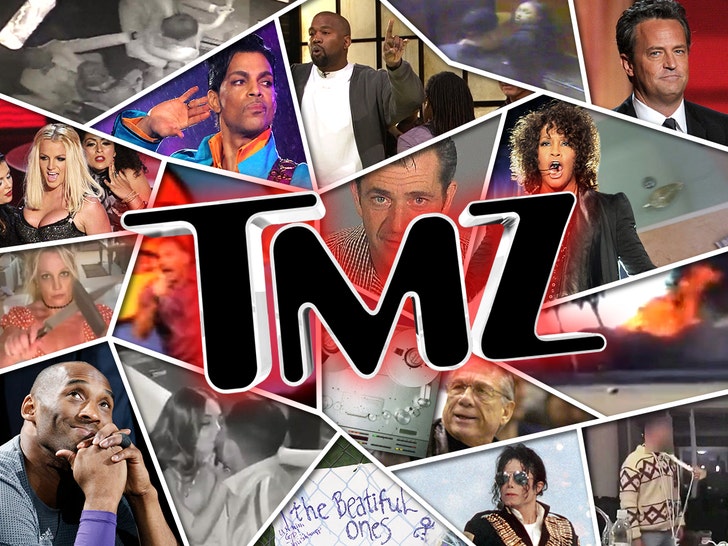 TMZ just turned 18, and yes — we're ready to take you on an eventful stroll down memory lane that hits all the highlights, and the biggest stories we've broken over the years.
It's been quite the journey since we first launched in 2005, and we've changed a helluva lot too — but the one thing that's remained the same throughout our nearly two decades is that we report big news about Hollywood … and more often than not, we're first to do it.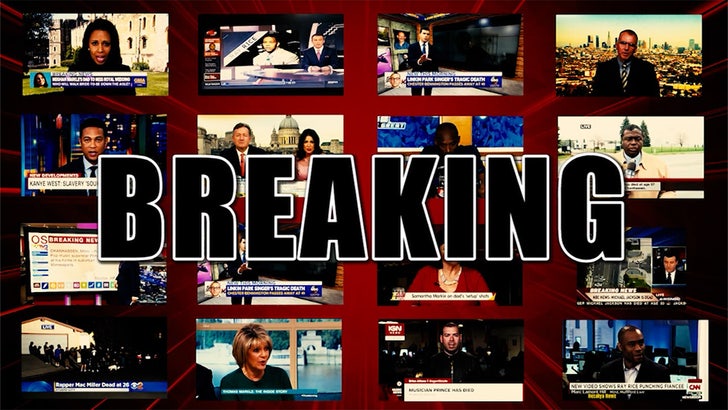 Here's a recap of where we've been, the stories we've unearthed and where we go from here.
Mel Gibson's Antisemitic DUI Tirade (2006)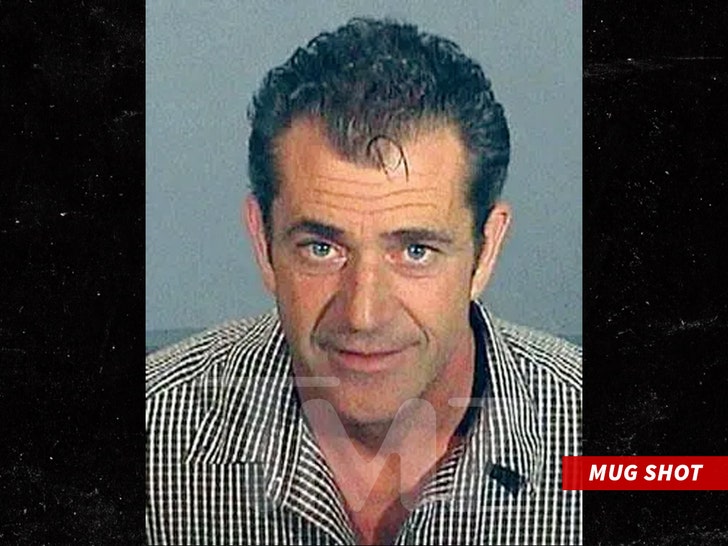 We'd covered some big stories before this, but breaking the Mel Gibson DUI story back in the summer of 2006 undoubtedly put TMZ on the map — and for good reason … what our reporting unveiled turned out to be absolutely nuts, not to mention very ugly.
TMZ got a hold of the original report taken by the arresting officer, and it detailed a wild scene when officers pulled Gibson over along the PCH near Malibu … which erupted into a vulgar and antisemitic rant by the actor that targeted Jewish people over and over again.
Here's just a taste of what law enforcement heard that night … "F*****g Jews … The Jews are responsible for all the wars in the world." He also asked of one officer, "Are you a Jew?"
The Sheriff's Dept. tried covering up the story, telling us there was no such rant. But then we obtained 4 pages of the arresting deputy's report, in which the rant was described in detail.
Michael Richards Uses the N-Word (2006)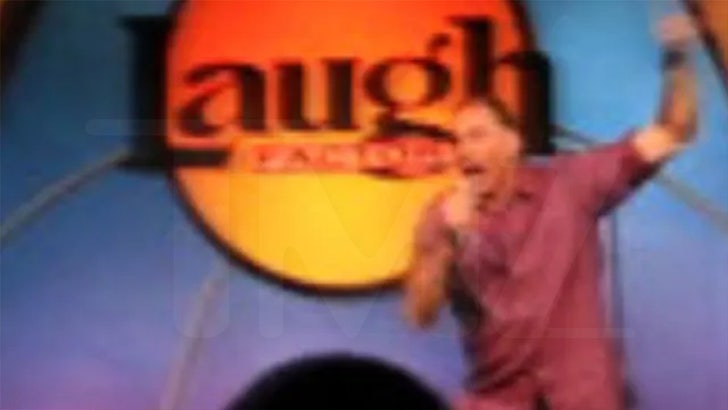 Michael Richards' notorious stand-up set at the Laugh Factory in November 2006 will go down in history for all the wrong reasons … 'cause he dropped the N-word repeatedly, and TMZ got the first video of this low moment.
The "Seinfeld" star absolutely lost it that evening while performing in front of a moderate-sized crowd — this after he was heckled by some audience members, which triggered him to launch into a horrifically racist tirade … screaming obscenities and racial slurs.
He apologized, but the damage was arguably done — his career was never quite the same.
Britney Spears' Shaved-Head Umbrella Incident (2007)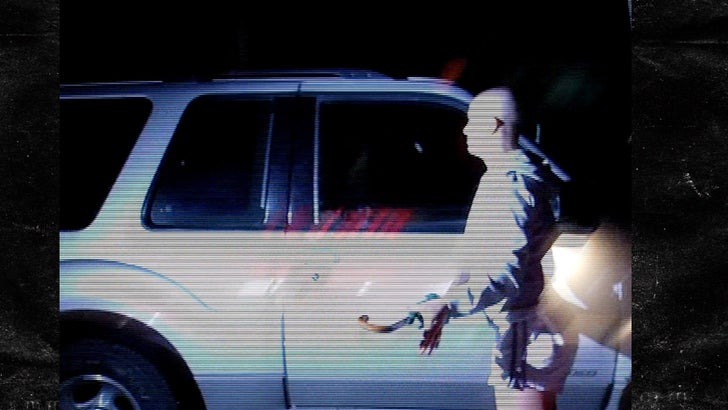 Britney Spears started to unravel in late 2006, but all that came to a (shaved) head in early 2007 when she took clippers to her noggin and cut off her famous long locks … going for a bald look. The manic move prompted a lot of concern about her state of mind and well-being.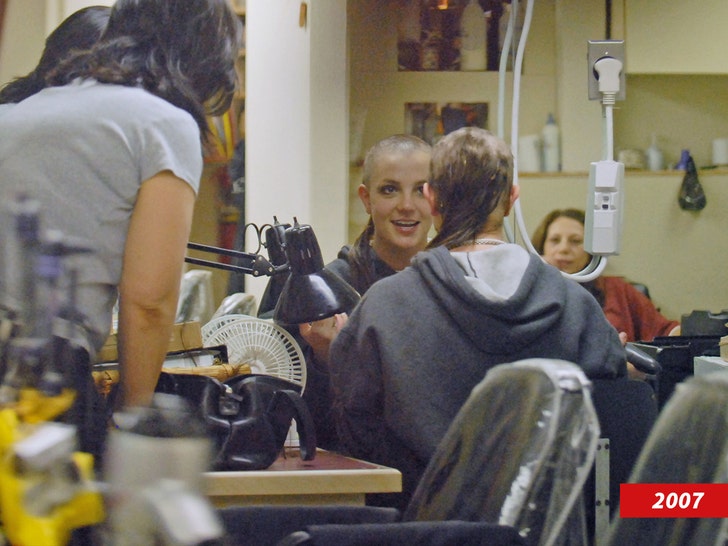 Of course, everything hit the fan just a few days later when she attacked paparazzi who'd followed her to an L.A. gas station — getting out of her vehicle and rushing them with an umbrella, all of which was captured on camera.
We were the first outlet to publish the chaotic scene …. and it marked the beginning of a downward spiral for Brit, which culminated with her being thrust into a court-ordered conservatorship about a year later. In 2021, she was finally released from the conservatorship — cheered on and supported by hordes of her fans in the #FreeBritney movement.
Since then, her erratic behavior has worried people all over again — but her problems are nowhere near what they were in the mid-2000s … so for now, relatively speaking, she seems to be doing OK.
Tiger Woods' First Single-Vehicle Crash (2009)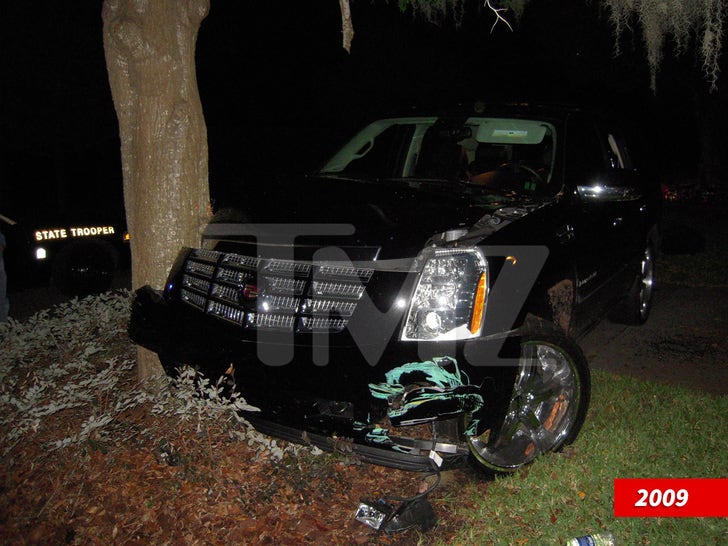 Tiger Woods had a tumultuous year in 2009 — this after his affair with Rachel Uchitel went public, and started to affect his golf career. That came to a head in November of '09, when we reported he crashed his SUV near his FL home in a single-vehicle accident.
Of course, we later learned that moments before he crashed, his then-wife Elin Nordegren had confronted him over the affair, and smashed the SUV with a golf club.
He was never arrested over that crash, but it wouldn't be the last time he had an incident on the road … he infamously had at least 2 others, including one crash that left him badly injured.
Donald Sterling's Racist Remarks on Tape (2014)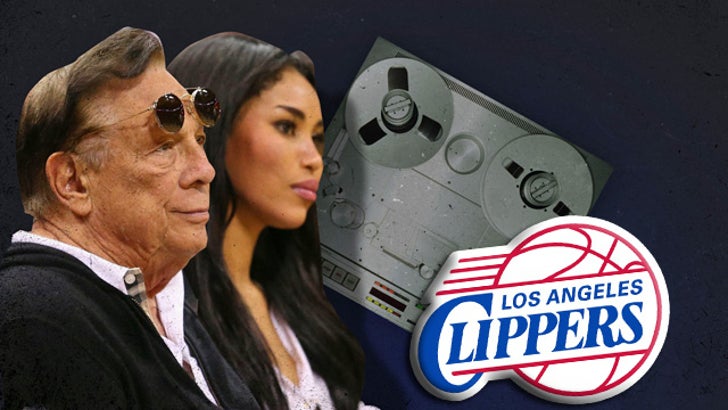 Former Clippers owner Donald Sterling was caught on tape disparaging Black people back in 2014 — audio first obtained by TMZ Sports — when he chastised his GF for "associating" with African-Americans and bringing 'em to Clippers games. The NBA eventually ousted him as an owner.
Beyonce's Sister, Solange, Attacks Jay-Z in Elevator (2014)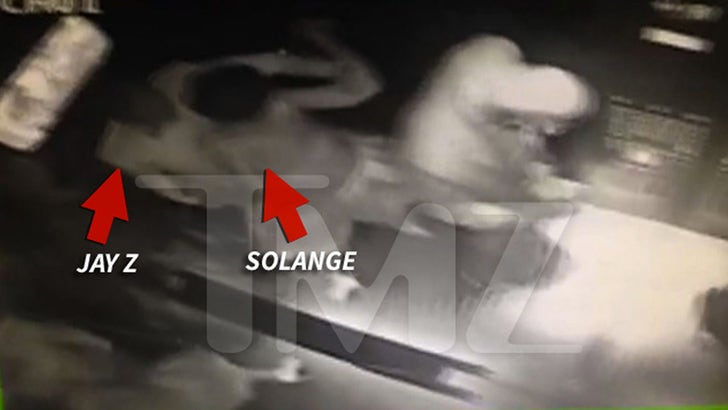 Beyoncé's sister, Solange Knowles, infamously went on the attack against her brother-in-law, Jay-Z, in an elevator at a Met Gala party they all attended … and TMZ published the video first.
The fight was surreal, with Solange striking Jay-Z … and Bey just standing by. The exact impetus for her elevator incident has always been a little unclear — but reports have suggested it was because of something Jay directly said to his wife and her sibling. Others, however, have long speculated it was all tied to alleged infidelity on Jay-Z's part.
Ray Rice Knocks Out Fiancée in Elevator (2014)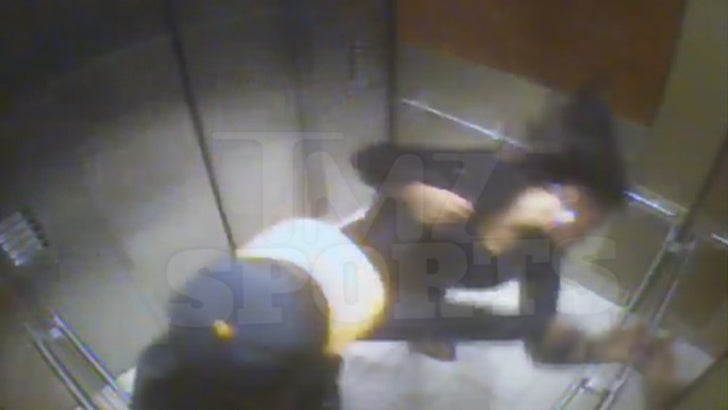 Former Ravens superstar running back Ray Rice was captured on video punching his then-fiancée in an elevator … and TMZ Sports was the first outlet to publish the clip, which changed his career forever.
Not only was he released from the Ravens, but he was suspended indefinitely by the NFL — which landed him in a legal battle with the league, with Rice eventually winning. Still, the damage was done … he was never signed to another team, and announced he was retiring from football in 2018.
Tristan Thompson Cheats on Khloe Kardashian (2017)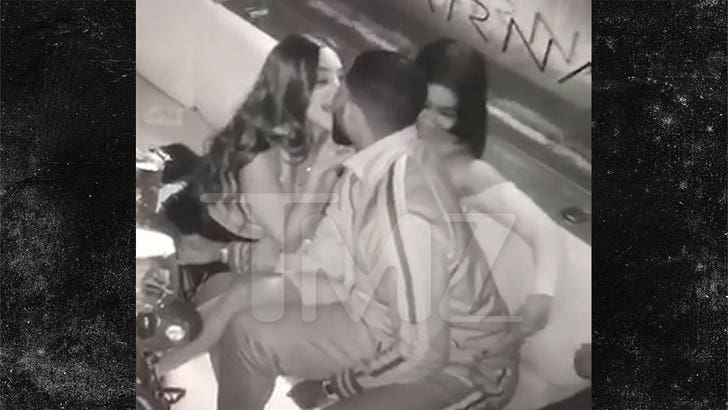 The father of Khloe Kardashian's children, Tristan Thompson, was knee-deep in cleavage months before she was due to give birth to their first kid — an ugly incident of cheating that was captured on surveillance video in 2017 … and first posted by TMZ in 2018.
The cheating scandal rocked their relationship for a good while — especially when, in a separate incident, Jordyn Woods briefly got involved with Tristan. Since then, the ex-couple's had another child together … and, despite it all, remain friendly.
Kanye West Says Slavery Was a "Choice" (2018)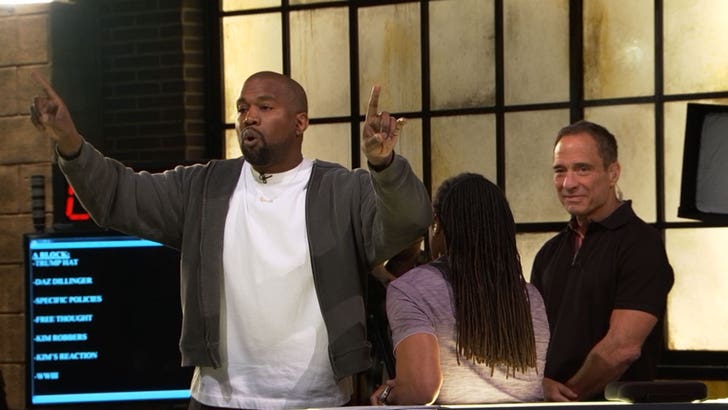 Kanye West's embrace of Donald Trump kicked off what many consider a major pivot in the rapper's career and personal life toward the latter half of the 2010s — including a lot of radical ideas, such as declaring American slavery "was a choice" … an infamous statement he made while appearing on "TMZ Live."
Many here remember his appearance in our office quite well … and you could argue it was the start of the troubling trajectory he's been on ever since. His public praise for Hitler in 2022 is also a very fresh memory.
Jussie Smollett's Hate Crime "Hoax" (2019)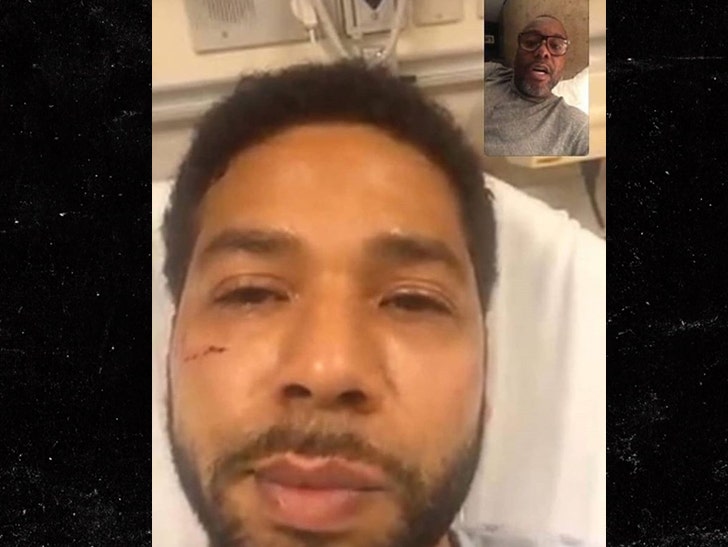 Jussie Smollett claimed he was attacked by Trump MAGA supporters in early 2019 — he said they hurled racist and homophobic epithets at him, but later a jury of his peers found that to be total BS.
TMZ broke the initial story … when just about everyone believed the "Empire" star had, in fact, been the victim of a hate crime. The guy's story started to unravel, though, in the weeks thereafter, with police eventually coming out and accusing him of making it all up.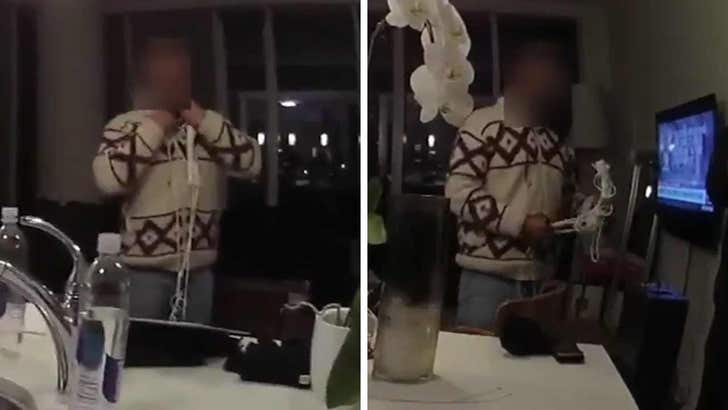 After a lot of legal back and forth … Jussie finally went to trial, and was found guilty of filing a false police report — but he has since appealed the decision, and has maintained his innocence throughout the saga.
There've been plenty of other high-profile stories we've broken and tracked — but these certainly stand out as our biggest. Now then, on to the hard part … deaths.
We've lost a lot of huge celebs over the years, and TMZ has often been first to tell the world about their passing. Here are some of the most famous and shocking ones.
Michael Jackson (2009)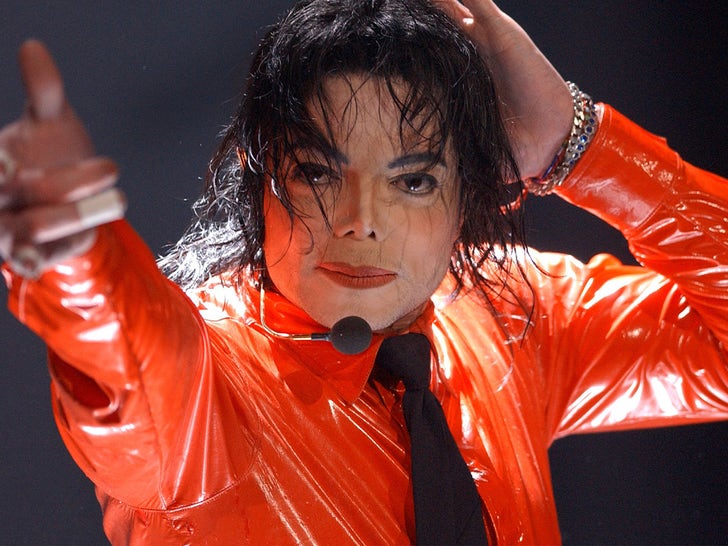 The significance and enormity of Michael Jackson's death in the summer of 2009 was lost on no one — including ourselves when we were the first news outlet to confirm and report it.
As we reported … the King of Pop suffered cardiac arrest at his L.A. home — this after an overdose from propofol and benzodiazepine … which had been administered by his doctor at the time, Conrad Murray. Murray was ultimately convicted of manslaughter in the case.
Of course, while Murray might've been the last one to administer pain medication to Michael — it had been something that was going on for years … which we covered in a documentary.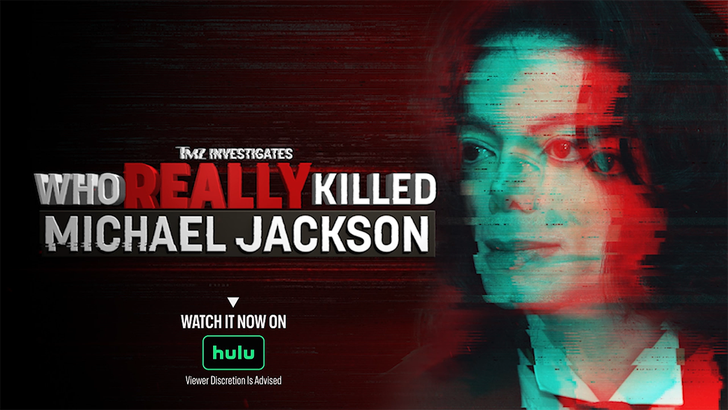 It goes without saying, his death rocked the world — and his fans mourned for weeks on end.
Whitney Houston (2012)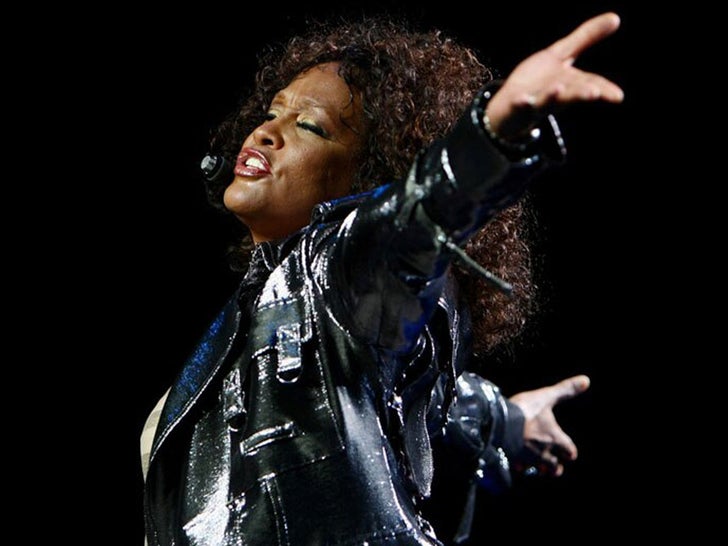 Whitney Houston's sudden passing in 2012 was just as shocking as Michael's … if not, perhaps, more tragic.
As we first reported … she drowned in a bathtub at the Beverly Hilton hotel, which ended up being drug-related. An autopsy later revealed her system was full of cocaine and other substances at the time of her death. Officials ultimately ruled it as accidental.
Paul Walker (2013)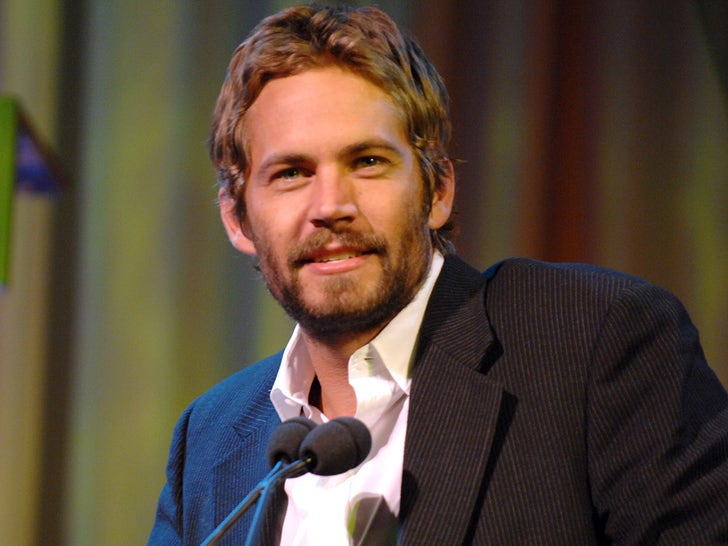 Paul Walker's death shocked Hollywood beyond because of how he perished … a fiery car crash, which TMZ was first to report at the time.
In 2013, Paul and his friend, Roger Rodas, were leaving a charity event in the San Fernando Valley — and they got into a high-powered Porsche, with Paul riding passenger as Roger was driving. They ended up driving down a road incredibly fast, and Roger lost control of the vehicle.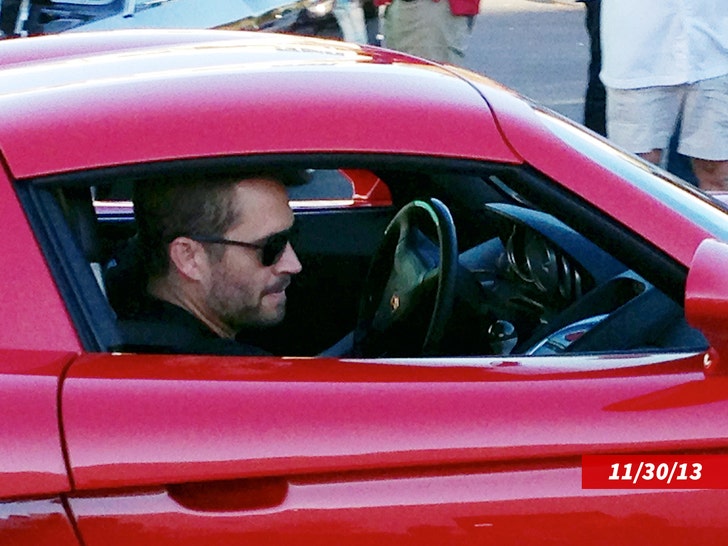 The car slammed into a concrete wall and went up in flames … killing both of them. Paul was in the middle of filming for the 7th 'Fast & Furious' movie — and had to be replaced on camera by his brothers as stand-ins.
Prince (2016)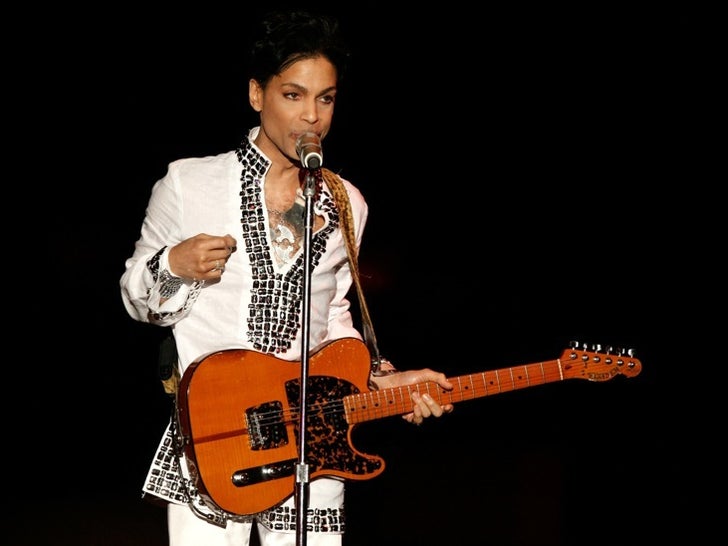 Prince's death was yet another earth-shattering story TMZ broke in 2016 — rivaling the gravity of Michael and Whitney … and leaving music fans everywhere stunned and heartbroken.
The "Purple Rain" singer passed under similar circumstances compared to his contemporaries — namely, an accidental drug overdose … only this one was the result of fentanyl-laced painkillers that he'd obtained under suspicious circumstances.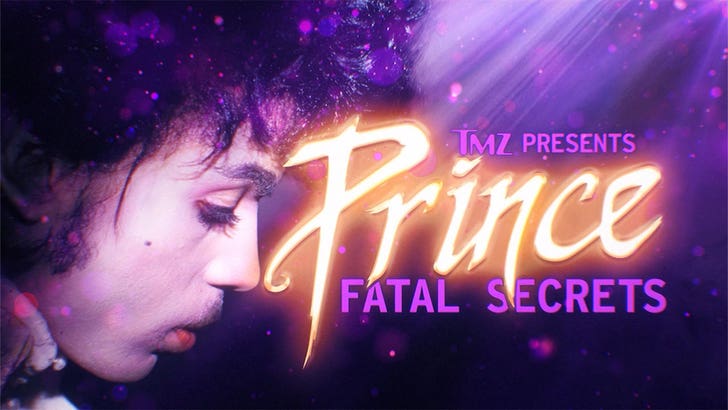 As the investigation into his death unfolded … the full extent of Prince's chronic pain became known to the public — the man had been battling through multiple ailments and medical setbacks throughout his life, which got him hooked on powerful medication to alleviate his symptoms.
TMZ produced a documentary covering Prince's last days … uncovering the sad truth about his addiction.
Mac Miller (2018)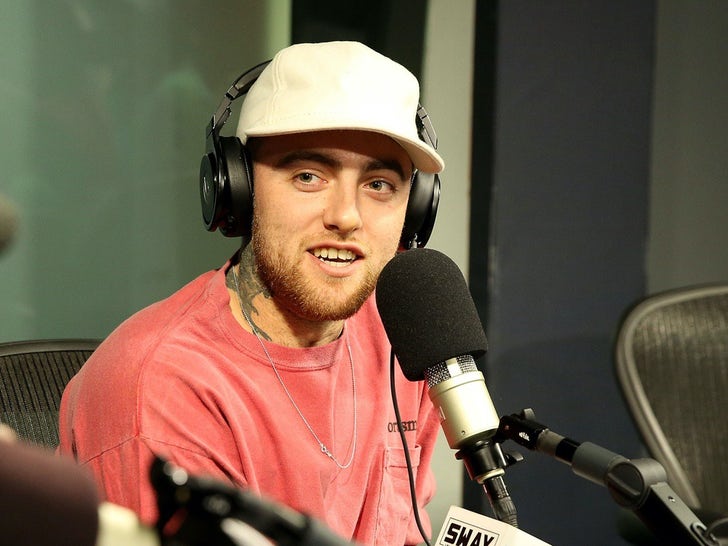 Another death that came as an awful surprise was Mac Miller's … a loss TMZ broke in 2018.
As we first reported … Mac's body was found at his home after an accidental overdose. An investigation revealed he'd taken Percocet that were laced with fentanyl … and over the course of 3 years, the drug dealers involved in supplying those to him landed in court.
They were all prosecuted, and a handful of them have since pleaded guilty.
Kobe Bryant (2020)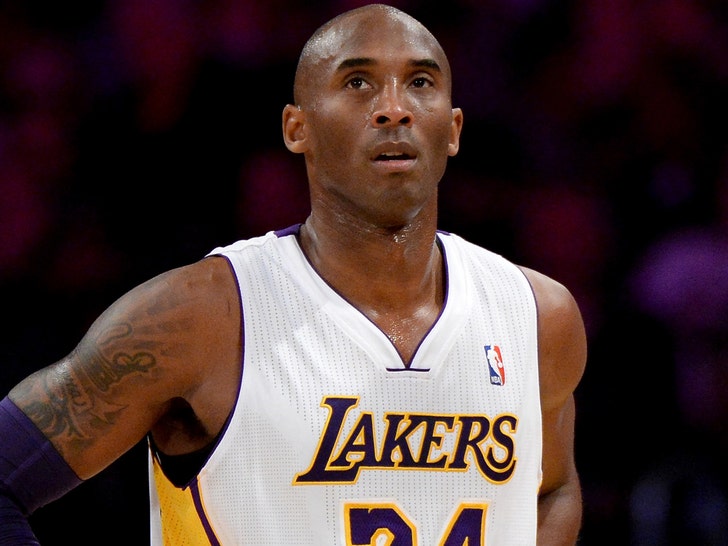 Kobe Bryant's death is by far one of the saddest, most tragic, TMZ has ever broken … transcending sports, entertainment and media at large.
In early 2020, he and a several Mamba Academy athletes and their parents — including his young daughter Gianna — were in a private helicopter, flying from Orange County to Thousand Oaks in dense fog when it crashed into a mountain in Calabasas, killing all 9 people aboard.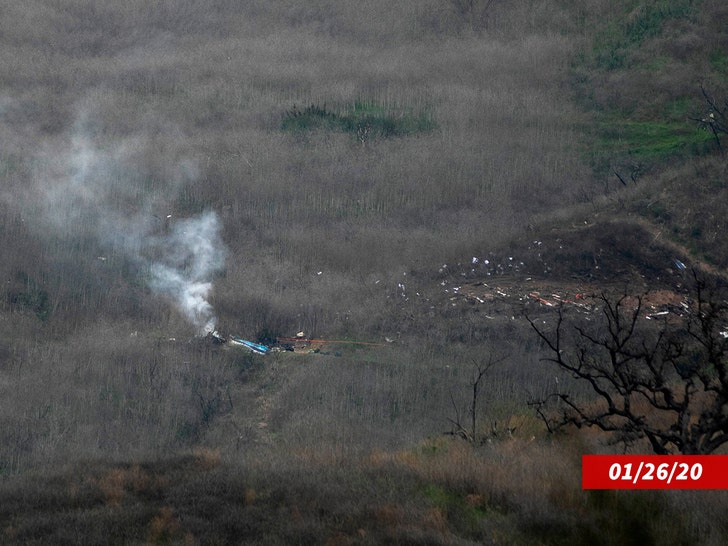 The L.A. County Sheriff's investigation that followed ultimately revealed unseemly crash scene photos were taken by some first responders — something for which Kobe's widow, Vanessa Bryant, sued and won following an arduous legal process.
Angus Cloud (2023)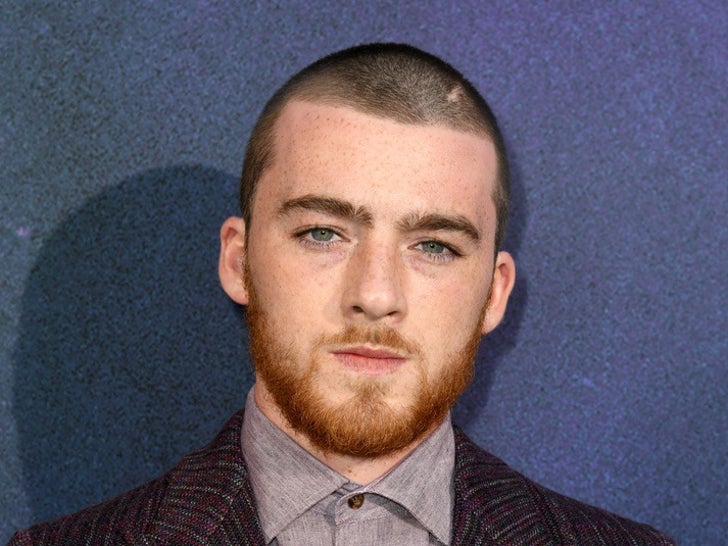 The "Euphoria" star was an up-and-coming talent in Hollywood, which is why when we first reported his sudden death … it took the world by surprise.
Angus Cloud was found unresponsive at his mother's home this year, and after an autopsy was done, it was determined he'd suffered an accidental overdose. His castmates — which included Zendaya, Jacob Elordi, Sydney Sweeney and others — all mourned his passing.
Matthew Perry (2023)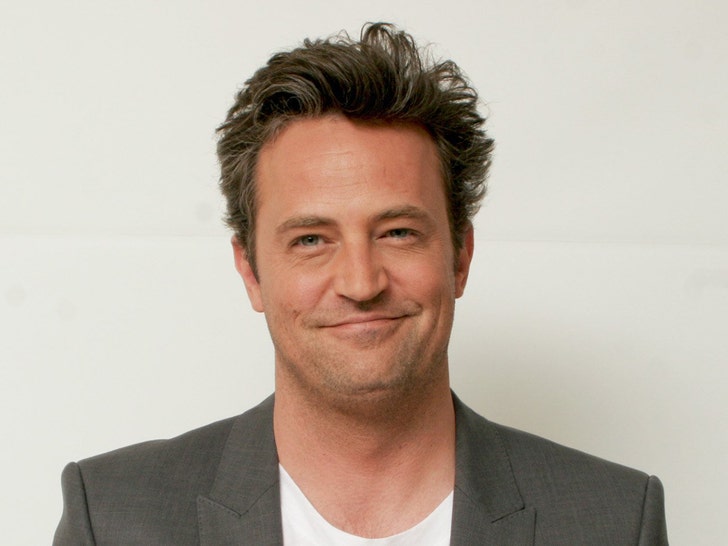 Matthew Perry's death this year is still fresh for his family, castmates and the millions of adoring fans he gained as a beloved "Friends" star … but, also, for his bravery in sharing his struggles with substance abuse.
We broke the story … Matthew was found dead at his home last month, where he was submerged in his hot tub, the cause of which has yet to be determined. While many suspected drugs or alcohol might've been at play, there's been no evidence of that at all — and many people close to him have told us he was sober, happy and feeling better than ever.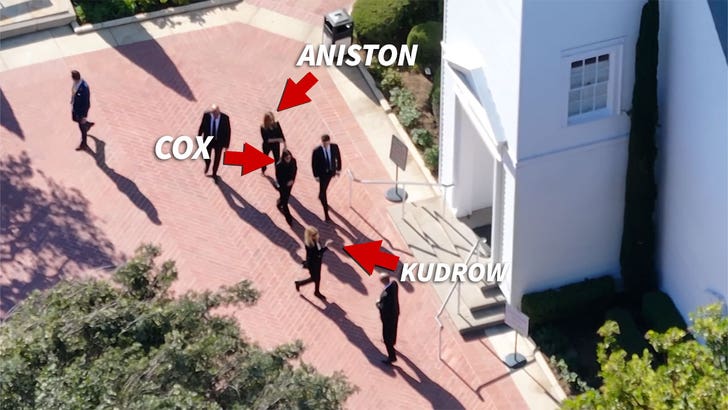 With a lot of unanswered questions, the only thing Hollywood has been able to do is mourn and remember his legacy … which was full of laughs and joy.
His famous costars recently attended a private funeral for him — and have publicly said they're reeling from the news.
Naturally, there are many other stories we've broken over our 18-year history — but these stand out as some of the ones that continue to resonate.
We plan on being around for another 18, and then some … always striving to accurately break the biggest stories first.
Source: Read Full Article