"Being a woman is just such a war, forever," Billie Eilish says. "Especially being a young woman in the public eye. It's really unfair."
Being a young woman in Hollywood may be a war, but Billie Eilish is up for the battle.
In a new interview with Variety, Eilish got candid about being sexualized at an early age and the "weird and upsetting" backlash she's faced from body shamers after embracing her figure.
"I wasn't trying to have people not sexualize me," Eilish explained of the conversation that's long surrounded the singer's fashion choices.
Eillish, whose been known to sport baggier clothing — often rocking big t-shirts and drapey pants, said she wasn't prepared for the conversation that would come when she did put her body on display.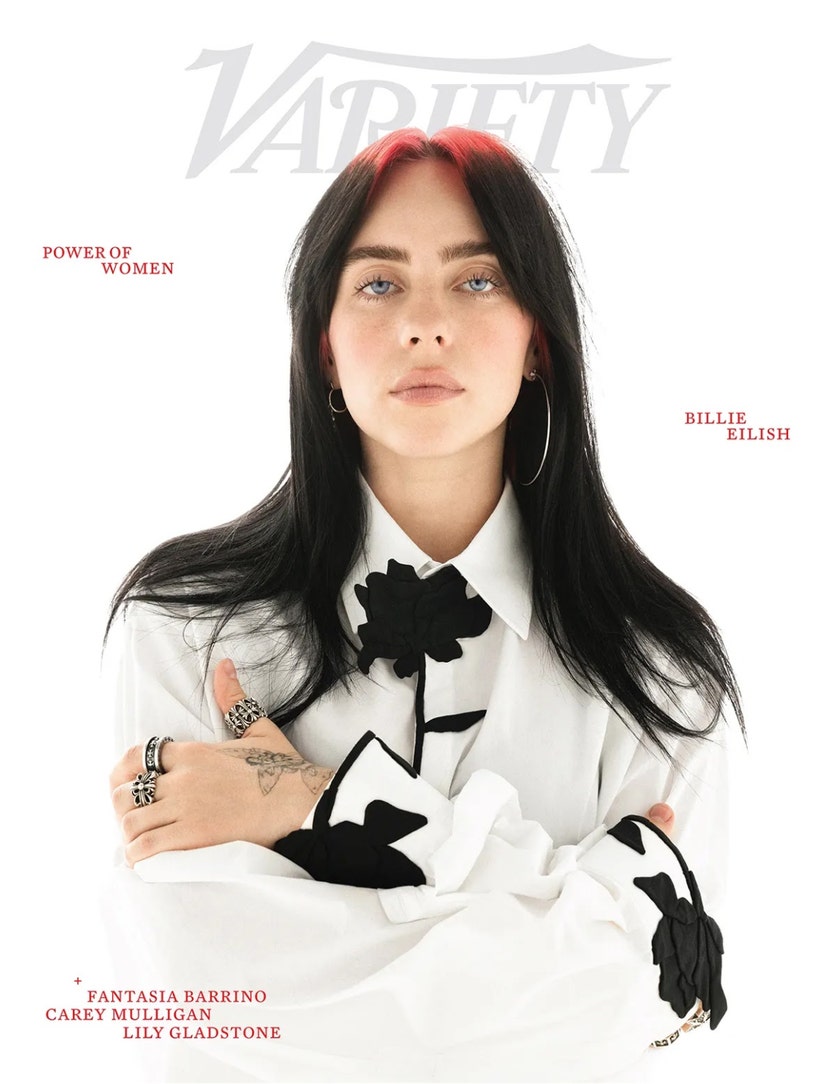 She continued, "But I didn't want people to have access to my body, even visually. I wasn't strong enough and secure enough to show it. If I had shown it at that time, I would have been completely devastated if people had said anything… Maybe my not really caring about being sexualized is because I've never felt desired or desirable."
That feeling bled into Eilish's struggles with her identity, with the 21-year-oild singer adding, "I've never felt like a woman, to be honest with you. I've never felt desirable. I've never felt feminine. I have to convince myself that I'm, like, a pretty girl. I identify as 'she/her' and things like that, but I've never really felt like a girl."
Touching on the hate she received from body-shamers once she did embrace her more feminine side, Eilish lamented on the war that women have to fight, both in Hollywood and throughout their lives.
"Being a woman is just such a war, forever," Eilish proclaimed. "Especially being a young woman in the public eye. It's really unfair."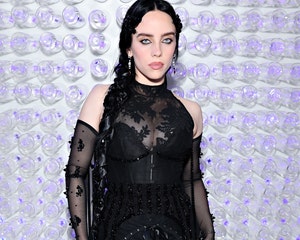 Billie Eilish Opens Up About Being Criticized By Body-Shaming Trolls
She continued, "I have big boobs. I've had big boobs since I was nine years old, and that's just the way I am. That's how I look."
Recalling the media frenzy that ensued when she first dared to wear a tank top in public at age 16, Eilish called out the internet trolls, "You wear something that's at all revealing, and everyone's like, 'Oh, but you didn't want people to sexualize you?… 'You can suck my a–! I'm literally a being that is sexual sometimes. F–k you!'"
Eilish also highlighted the one-sided vitriol women in the public eye often face that men often do not when it comes to their bodies.
"Nobody ever says a thing about men's bodies," Eilish stressed. "If you're muscular, cool. If you're not, cool. If you're rail thin, cool. If you have a dad bod, cool. If you're pudgy, love it! Everybody's happy with it. You know why? Because girls are nice. They don't give a f–k because we see people for who they are!"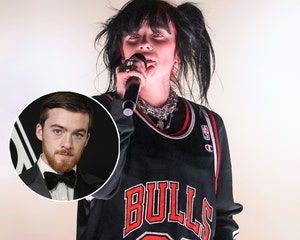 Billie Eilish Pays Tribute to Angus Cloud During Lollapalooza Set
These days, Eilish who still rocks oversized outfits in addition to some more form-fitting pieces, isn't as phased when someone calls out her more obvious attributes, like the Lil Yachty line on the Drake track, "Another Late Night."
"She had big tits like Billie Eilish, but she couldn't sing," Yachty raps on Drake's For All the Dogs, released in October.
Eilish's response: "I think it's fun. I'm flattered! Yachty is my friend. Drake is my friend. It's a joke. I do have big tits. I love it."
Part of that acceptance has come with Eilish coming into her own as a young adult, telling Variety, her life is "feeling good."
"I think at some point this last year, I realized that. I was like, 'I gotta find stuff within myself and my personal life that has nothing to do with the outside world or the internet or my status that's going to bring me that much joy,'" she explained. "I feel like I'm becoming a person I really love and doing things I feel really proud of. In many ways in my life, I feel like I'm just now waking up."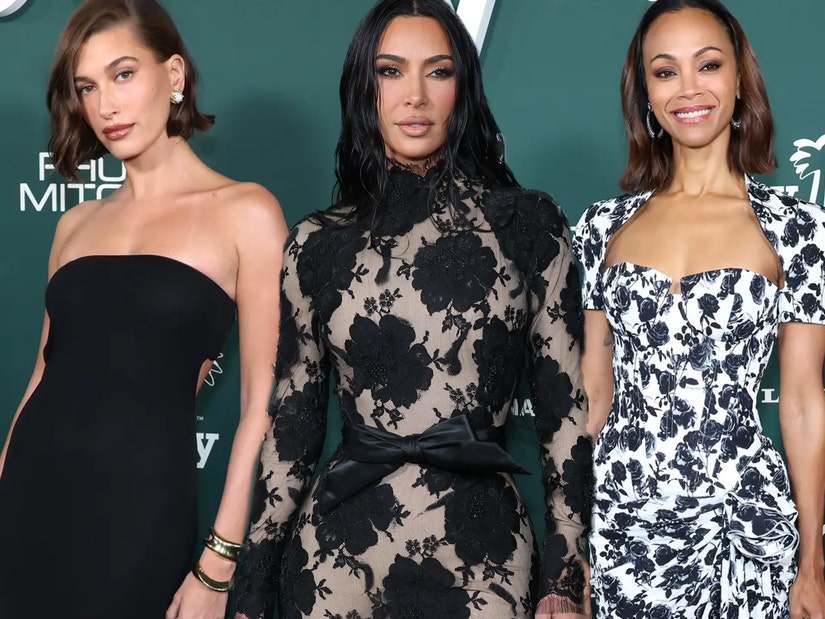 Source: Read Full Article