Embed from Getty Images
This may come as a surprise, but guess what? The Elon Musk and Grimes stuff keeps getting grosser and messier. There's a new Elno biography out by Walter Isaacson and the info that's leaked out from it has led to gossip messiness. Over the weekend, we learned that at some point, they had a secret third child named Tau (government name: Techno Mechanicus). There was a bunch of drama when Grimes responded to Isaacson's Tweet with a plea to Elon to let her see her son and to the baby mama of his twins, Shivon Zilis, to unblock her. It's a bit chaotic, but Buzzfeed has a good breakdown to help you catch up. The general gist of that drama is that Elon sucks. Speaking of, Isaacson's book includes a passage in which Grimes shares a little anecdote about how Musk grossly violated her privacy while she was giving birth to X.
In a new biography on Musk, writer Walter Isaacson discusses the SpaceX founder's 11 kids, including his three children with singer Grimes (real name is Claire Boucher).

In a section about the pair's son X Æ A-Xii, whom they call "X," Isaacson reveals that Musk, 52, snapped a photo of Grimes, 35, as she was having a C-section and sent it around to their friends and family, including the musician's father and brothers.

"He was just clueless about why I'd be upset," Grimes told Isaacson.
[From People]
Of course he was clueless. Apartheid Clyde only cares about privacy when it involves someone Tweeting about his private jet. Why would he stop and think about what a horrible invasion of privacy it is to share a picture of a woman in the middle of her having a C-Section? I don't have a lot of patience for Grimes, her ignorance, and her shenanigans, but I do feel angry on her behalf in this case. He clearly only sees her as an incubator in his plans to help repopulate the earth.
Also, Elon Musk clearly puts a lot of acid-induced thought into what he names his children, so I think it's kinda funny that his biography is just called "Elon Musk." I can think of a bunch of better names, like "Space Karen" or "Phony Stark."
I spoke with Shivon at length finally, which was long overdue. This wasn't her fault, plz don't be angry at her! We respect each other a lot and we're…
— Grimes (@Grimezsz) September 10, 2023
Embed from Getty Images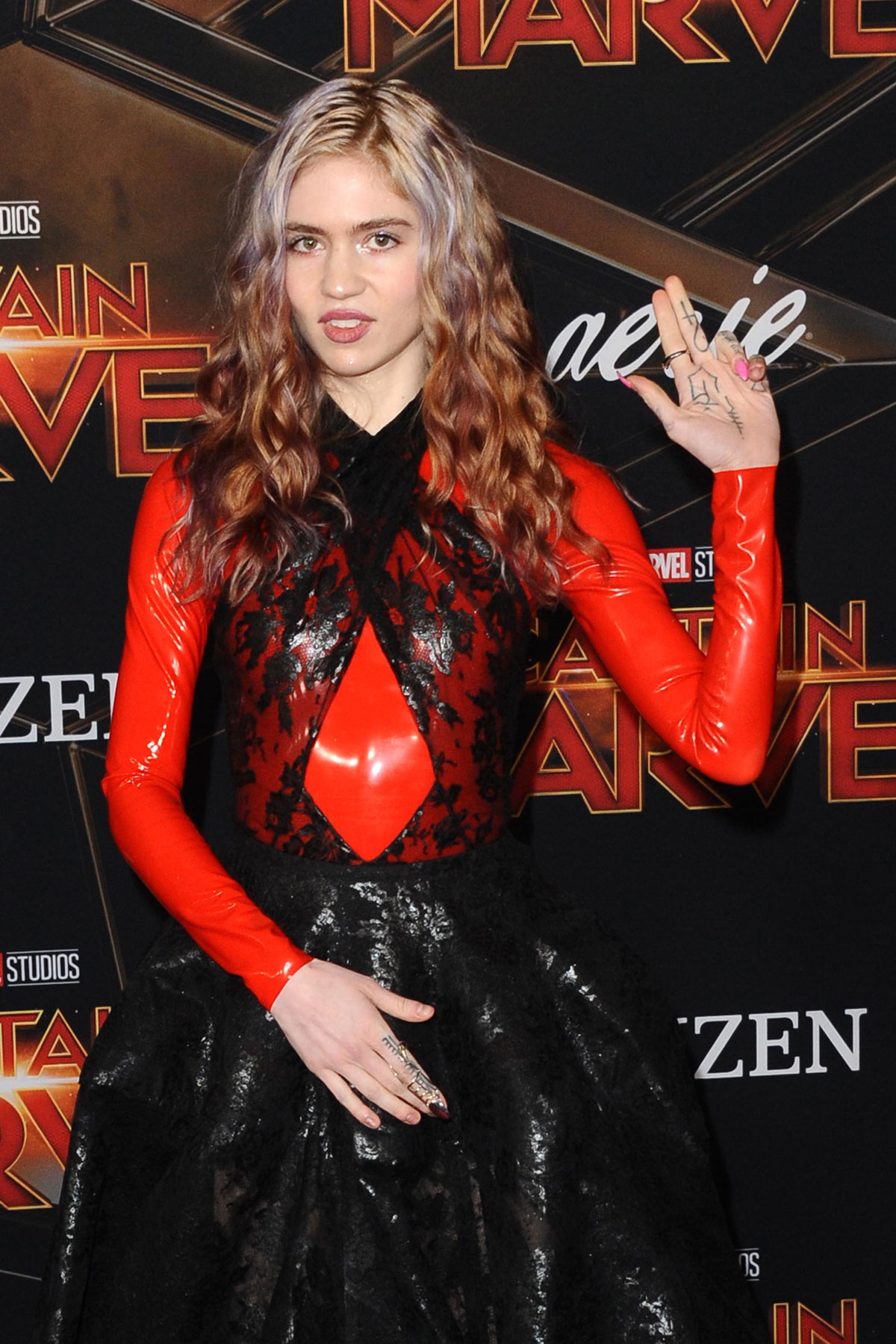 Photos credit: Getty and Sara De Boer/startraksphoto.com
Source: Read Full Article