A family member of the middle school counselor discovered them kissing, chasing the boy out of the home, where he then called his parents, police say
A middle school guidance counselor has been accused of sex assault involving one of her students.
35-year-old Kelly Ann Schutte, of Pennsburg, Pennsylvania has been charged with institutional sexual assault, corruption of minors and indecent assault of a person less than 16 years of age, per NBC Philadelphia.
The Upper Perk Police Department got involved when a concerned mother called them on July 18 claiming her 14-year-old son was involved in a sexual relationship with his Pennridge South Middle School counselor.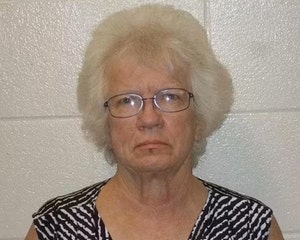 75-Year-Old Female Teacher 'Repeatedly' Sexually Assaulted Boy, 14, in School Basement
According to the police report, parents of the teen only became aware of the situation the night before, July 17, when their son called them in panic. He asked his parents to pick him up from Schutte's residence. Once his parents had arrived in the area they discovered their son hiding behind a parked car, the criminal complaint states.
The teen is said to have told his parents that a Schutte family member saw him locked in a kiss with his school counselor inside her home. The unnamed Schutte family member is said to have then aggressively entered the residence and demanded the boy leave. Terrified, the boy is said to have ran outside and found a place to hide, where he then called his parents. Police say it was then the middle school student told his mother and father about Schutte's alleged predatory behavior.
Investigators interviewed the victim one day after his mother called them. According to the criminal complaint, the teen told them Schutte began speaking to him regularly after a class trip in the autumn of 2022, where they both sat next to each other on the school bus.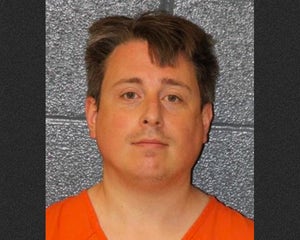 Child Psychiatrist Sexually Exploited Patients, Used Artificial Intelligence to Create Pornography
The student said soon after that Schutte made a habit of pulling him out of class to go to her office throughout the remainder of the school year. He said he missed multiple classes. Police say the boy told them Schutte repeatedly had sexual contact with him in June and July of 2023.
According to the boy's account, he and his counselor communicated through the school district's message app, Canvas, and Snapchat. Investigators say they discovered messages between the child and Schutte as well as photos of them together at her residence on his cellular device. Authorities also say they found messages between the two on both the school district app and handwritten notes. Cops say this evidence supported the teen's account.
Police further revealed they acquired surveillance footage of Schutte and the boy at a local supermarket, where the counselor purchased wine.
Schutte sexually assaulted the boy at his family home while his parents were away in June, investigators said, and claim they found an earring belonging to the counselor at the student's residence.
Following a months-long investigation, Schutte was charged on Thursday last week. The middle school she was employed at said Schutte has been on administrative leave, pending the outcome of the police investigation.
The counselor was arraigned on Friday and posted $25,000 unsecured bail. Local news reached out to the suspect's attorney but was not provided with comment.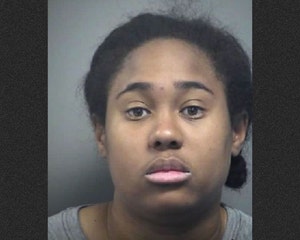 Substitute Teacher Forced Kids to Kiss in Front of Class, Then Taught Them How to 'Do It Right' in Audio Recordings: Police
Source: Read Full Article