After the Teen Mom 2 star's sons learned she's pregnant with twin boys, her eldest child, Isaac, 13, didn't hold back his true feelings about gaining two more baby brothers.
It's safe to say Kailyn Lowry's eldest child, Isaac, doesn't want any more siblings.
On Wednesday, the Teen Mom alum — who is expecting her sixth and seventh child — dropped Part 2 of her three-part gender reveal video series on Instagram, with the video showing the moment her sons learned they would be getting two more brothers.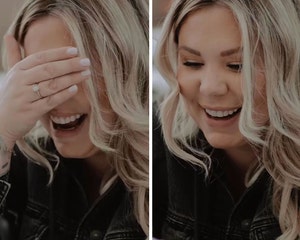 Teen Mom Alum Kailyn Lowry Reveals Sex of Twin Babies
The clip featured four of Lowry's sons Isaac, 13, Lux, 6, Lincoln, 9, and Creed, 3, sharing their predictions for the sex of the reality star's twins on the way. (Baby Rio — whom Lowry secretly welcomed last year — was obviously too young to share his thoughts.)
Isaac said he believed they were going to be boys, but he hoped he would be getting two sisters. Lincoln, 9, and Creed, 3, both guessed twin boys. Lux, 6, however, predicted one boy and a girl.
After a blue smoke cannon went off — with Lowry noting in the post's caption that there was an issue with the other — her boys shared their reaction to the reveal.
And Isaac didn't hold back, telling the camera, "I think Mom should stop having kids, because there are gonna be more boys and more and more."
Lincoln joked that he didn't "feel good," before adding, "I wanted them to be girls. I already have too much brothers." Lux admitted he's "pretty nervous," while Creed adorably shared his excitement that he's gaining two baby brothers.
"Gender reveal part 2! Pumped to tell the kids…and of course one smoke cannon doesn't go off. I should've known then it was foreshadowing the future chaos 😜," Lowry, 31, captioned the Instagram post.
Kailyn Lowry Pregnant With Twins After Secretly Welcoming Fifth Son
On Monday, the Teen Mom 2 star shared a video on Instagram that revealed the moment she learned the sex of her twins.
In the clip, Lowry first spoke to her boyfriend Elijah Scott on the phone, telling him she received the email with the results, and how she can't wait to open the email.
"I don't know if I can do it!" Lowry said, before closing her eyes, and then opening them to see the results. Her jaw dropped in shock. After she was quiet for a few beats, she announced, "They're boys."
The podcast host began to laugh over the exciting news, before she then said goodbye to Scott on the phone.
This came just a few weeks after Lowry announced she was pregnant with twins after she secretly welcomed her fifth son last year.
Lowry, who shares Isaac with ex Jo Rivera, Lincoln with ex Javi Marroquin, and Lux and Creed with ex Chris Lopez, welcomed newborn, Rio, with Scott, privately last year.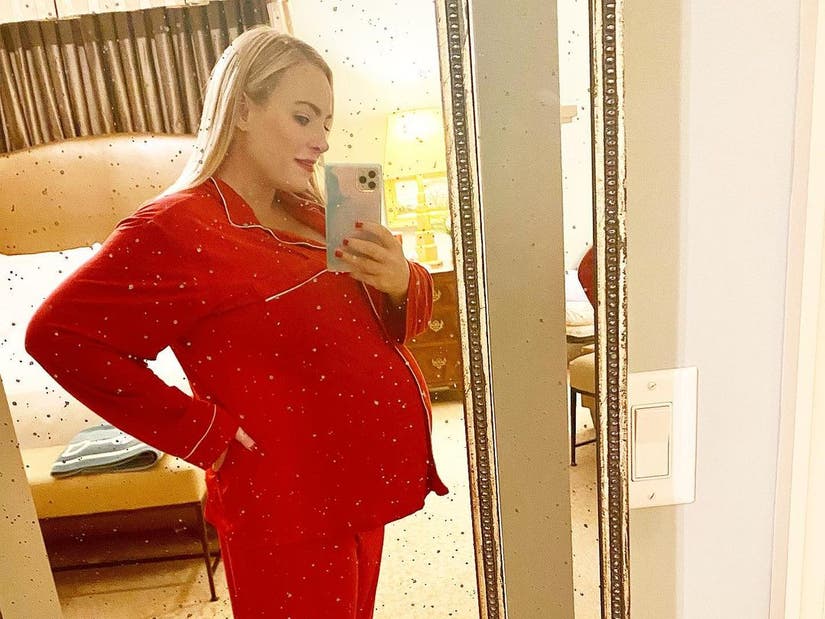 Source: Read Full Article