'Tis the holiday season once again, and there's nothing better to fill you with Christmas cheer than curling up by the fireplace with a cup of hot cocoa and a Christmas playlist bumping in the background. (Not going to lie — I currently have Ariana Grande's "Santa Tell Me" blasting on repeat.) What could possibly be more festive than adding a seriously fluffy onesie into the mix? You're definitely going to take a bunch of pics to celebrate the holidays, so you'll need some clever captions for Christmas onesies.
Whether they're covered in reindeer, Christmas lights, Christmas trees, tinsel, holly, or anything else you can imagine, onesies are always sure to make for the perfect pic. Picture this: You, maybe accompanied by your furry baby who's looking dapper in a Santa hat, candidly laughing by the fireplace. Could this backdrop get any more festive?
This holiday season, get into the spirit with a comfy-cozy onesie. You'll stay warm and look super adorable doing so. Don't forget to grab a cup of hot cocoa (or eggnog if that's your thing), and snap some pics.
1. "You're the one-sie for me."
2. "Sleighing this season."
3. "Oh the weather outside is frightful — so I'm going to be inside with my onesie and a cup of hot cocoa."
4. "Oh (rein)deer."
5. "It's beginning to look a lot like Christmas." — Meredith Willson, "It's Beginning to Look a Lot Like Christmas"
6. "Decked the halls out."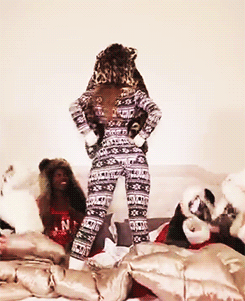 7. "All is calm, all is bright — especially my Christmas onesie."
8. "I'll have a blue Christmas without… my onesie."
9. "Pa rum pum pum pum." — Katherine Kennicott Davis, "The Little Drummer Boy"
10. "All I want for Christmas is to be constantly in a onesie."
11. "The snuggle is real."
12. "Oh, there's no place like home for the holidays." — Al Stillman, "(There's No Place Like) Home for the Holidays"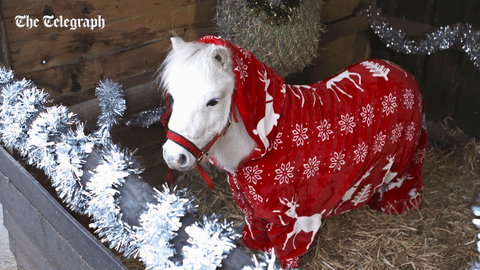 13. "I'll be home for Christmas… so I can curl up by the fireplace in my onesie."
14. "Holiday onesies for days."
15. "Pajamas & chill."
16. "It's the most magical time of the year."
17. "I'm having a holly jolly Christmas in my onesie, TYSM."
18. "Have yourself a merry little Christmas, let your heart be light. From now on, our troubles will be out of sight." — Hugh Martin and Ralph Blane, "Have Yourself a Merry Little Christmas"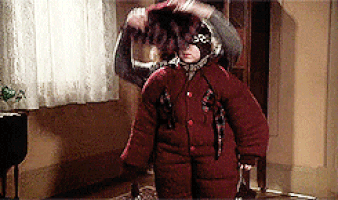 19. "We go together like hot chocolate and marshmallows."
20. "Playing dress-up begins at age five and never truly ends." — Kate Spade
21. "It's so fluffy!" — Agnes, Despicable Me
22. "All you need is love… and onesies."
23. "Life is a party, dress like it." — Audrey Hepburn
24. "Keeping it cozy this season."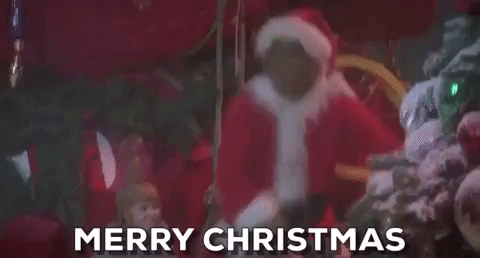 25. "May your days be merry and bright, and may all your Christmases be white." — Irving Berlin, "White Christmas"
26. "But first, let me take an elfie."
27. "'Tis the season for being comfy and bright."
28. "Sweet as a Christmas cookie."
29. "A onesie, because ugly sweaters are SO last year."
30. "Although it's been said many times, many ways. Merry Christmas to you." — Mel Tormé, "The Christmas Song"
Source: Read Full Article