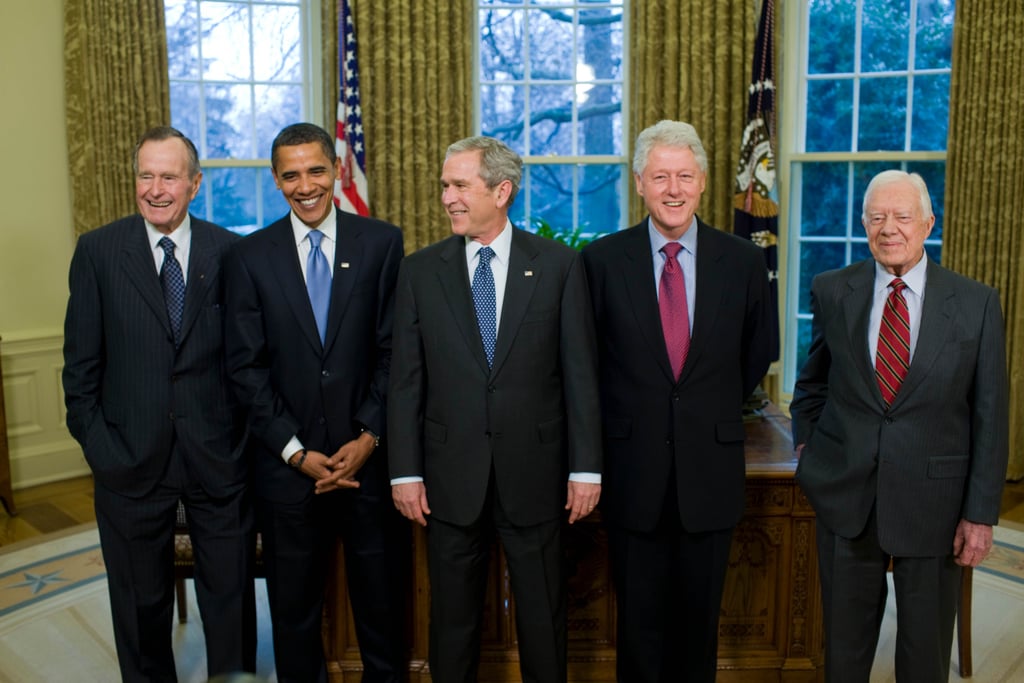 Politicians and Family Pay Tribute to George H.W. Bush Following His Death

Former president George Herbert Walker Bush passed away in his Houston home on Friday at the age of 94. His death comes less than eight months after the passing of his wife Barbara. Bush lived with a form of Parkinson's disease and a day after Barbara's funeral, he was treated for a blood infection. He will be laid to rest alongside his late wife and their daughter, Robin, who, sadly, died at age three from leukemia.
Bush is remembered, not only by his children George, Jeb, Pauline, Dorothy, Neil, and Marvin, and his 17 grandchildren, but by his colleagues, friends, and the American public. Read on to see tributes from his family and politicians on both sides of the aisle.

Source: Read Full Article